HOLD "E" TO ENTER CELLOS
I've been working on a few tracks lately, with some really good progress! A new synthesizer was sourced for this project - the E-mu Systems Virtuoso 2000.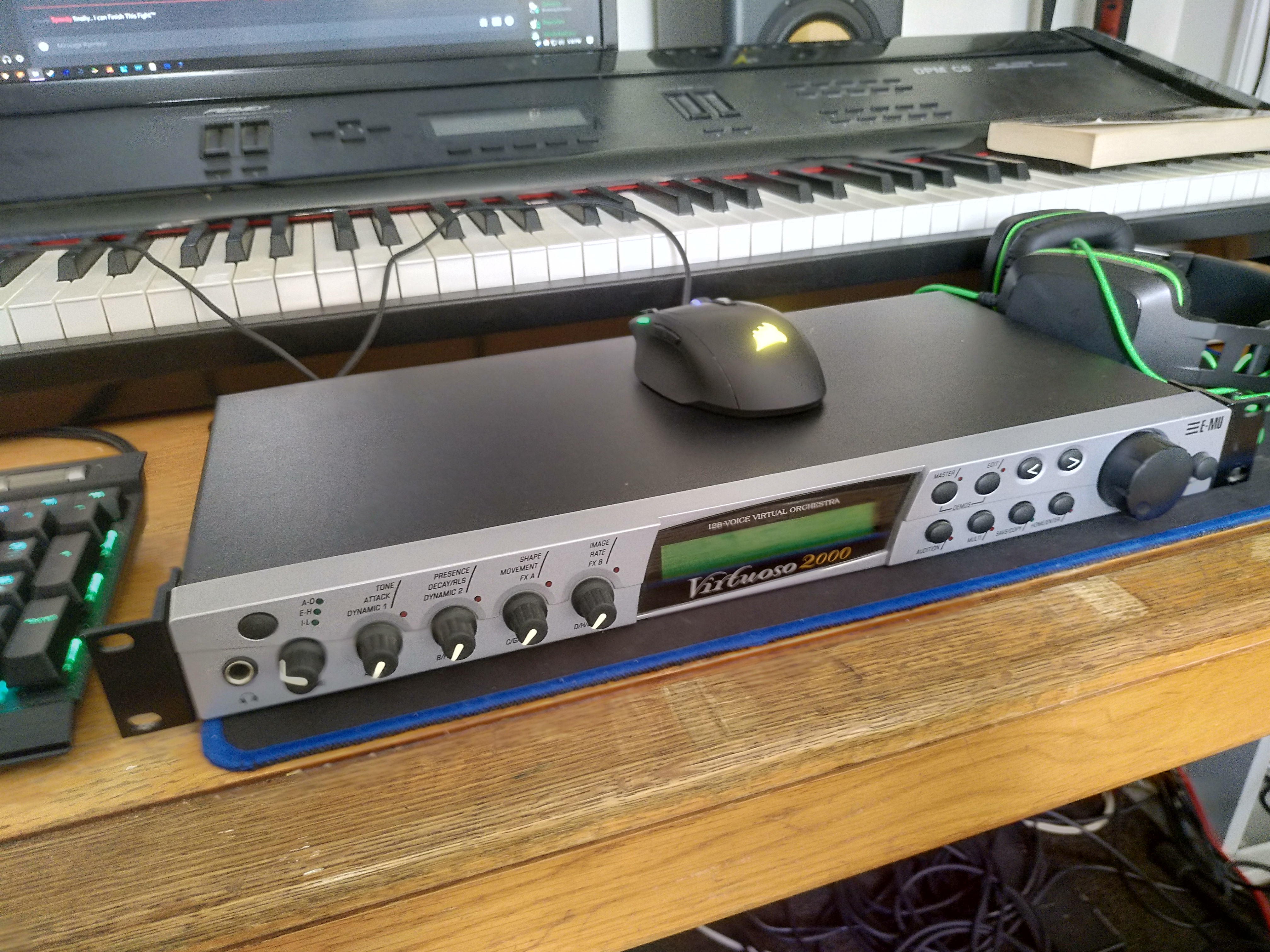 This variation in the Proteus 2000 family contains the Orchestral ROM sets used for the string sections of the first Halo.
WHY DO WE HAVE TO LISTEN TO THIS OLD STUFF, SARGE?
I've just done a cover of Shreddin', the "flip music" that plays during 343 Guilty Spark. You can see the cutscene with the new music right now!
Of course, the actual track itself is also available. You can find both the "sketch (not-radio-ified) mix" and the ingame mix below.
Stay frosty for more updates! Test builds will be coming out soon, so you can experience the new music ingame for yourself! The project has a channel over at the Halo CE Reclaimers Discord, if you want to say hello, or give feedback on the project. It is imperative that the music doesn't feel out of place in vanilla CE, so I'm all ears for your ears!