Well I have had some free time on my hands lately, so I have been able to get quite a bit of work done on the mod. Firstly, I want to cover information regarding the mod and patch 1.51. The news on this is all positive because it seems that the mod does not have any compatibility issues with 1.51 Beta, so hopefully this trend continues in 1.51 Final. Next up are some new screens! These are just in-game shots of one of the new weapons and the updated Zombie AI.
Flame Grenade: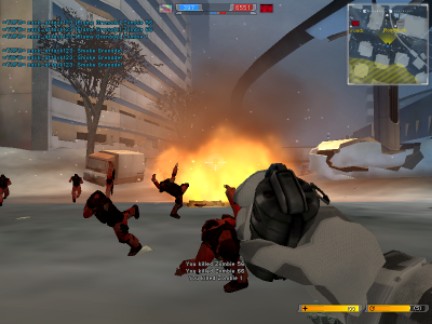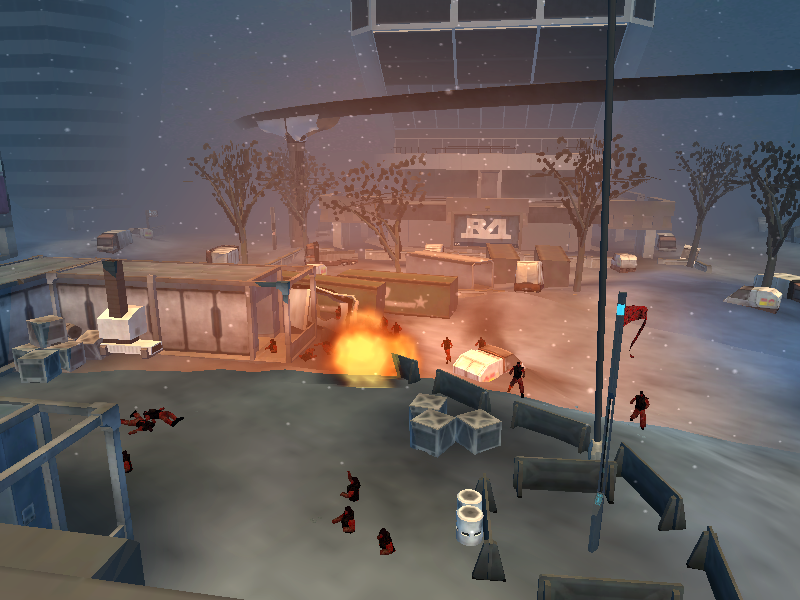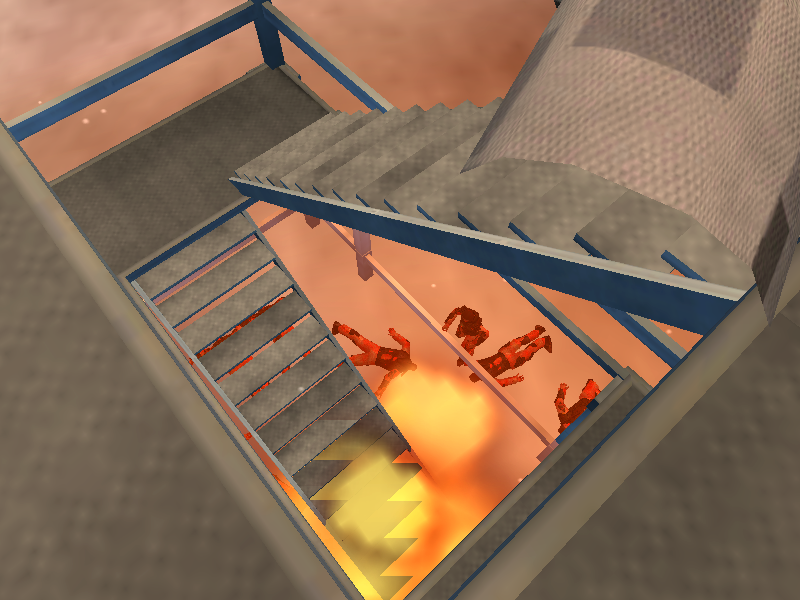 The Flame Grenade is a grenade that has an explosion similar to that of the RDX (C4), but detonates instantly on impact. It has a fairly large blast radius, so do not throw it too close to yourself! The other new Human weapon is an assault rifle with explosive rounds. This assault rifle's bullets give splash damage so don't fire them too close to your feet.
The new Zombie AI has been re-built from the ground up. The Zombies now mob the player where as they used to focus mainly on capturing control points, and would even ignore the player at times. Well this old behavior is no more as the second a Zombie sees you, he will begin coming for you and will charge once he gets close enough.
In terms of Bug-Fixes, I have cleared the mod of most bugs now. The problems with some maps having vehicles are now gone, and the overall stability of the mod is much greater. I am still working out one problem though.. The problem is that sometimes the AI will randomly begin switching back to the Human team, and this will quickly result in a crash.. This doesn't happen very often and so I am having trouble identifying a clear cause.. Hopefully this will be worked out by release time, however.
I am currently working out a definite release date for the mod, but I am planning on not waiting until patch 1.51 final, and releasing as soon as this Saturday. My current plans are to release the mod this Saturday, October 9th, with 3-4 maps. I will then release a mappack the following weekend, on October 16th. These plans are not 100% definite, but they are looking pretty likely.
Now for the video! This video shows the new Zombie AI, and both of the new Human Weapons. Sorry for the laggy parts, this was recorded on my laptop and fraps + lots of Zombies will sometimes sadly = lag...
That's all for now, but look for more news regarding the release this Friday or Saturday (October 8th and 9th, 2010)!
~~Tofugames