Hello Mario Kart fans! As promised, here is the October update!
The main work made this month his the Mario model remade by Sh4rk . The previous model was good but many people found it "blocky". It's why we made a new model, adding more polygons. Like you can see, the result is excellent! Here is a picture of the new Mario: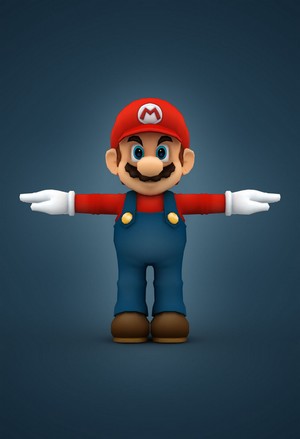 With this new model, it's now possible to make better animations, especially on the face. Luigi will probably get his reskin too!
Another progress was made on the graphic side of the character selection screen. A new artist, Potteh , joined the team and worked on this menu. We can't show you anything yet, since that needs progress in both side: graphics and coding. We may release some screens next month.
And to conclude this news, a little word about coding. While Dragon is working on the code side of the selection screen, Spike implemented the jump feature. Karts are now able to jump, but the sliding isn't enough advanced for a video demonstration. Maybe for next month ;)
Thanks for supporting our work :)
The MKS Team.