Ah...greetings again, people. A month passed; september, but you see no update yet.
Oh! is this mod dead? Really? Oh no!!! Nah nah nah...As I say "Wave moves beneath silent." My project still runs... silently. Ok, let's see how this mod changes.
Korean Archer Helicopter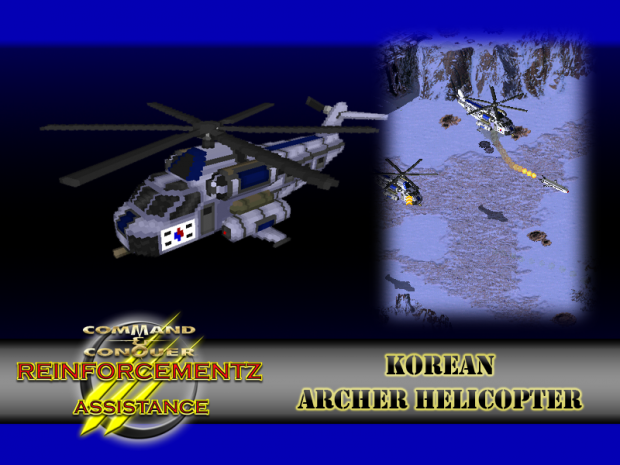 One of unique tier 3 artillery for Korea. Nothing can stop its powerful guided missiles, but needs considerable reload time and machine guns to guide itself before launching.
[This replace korean cyclone tank. See feature]
Libyan Sandstorm mortar tank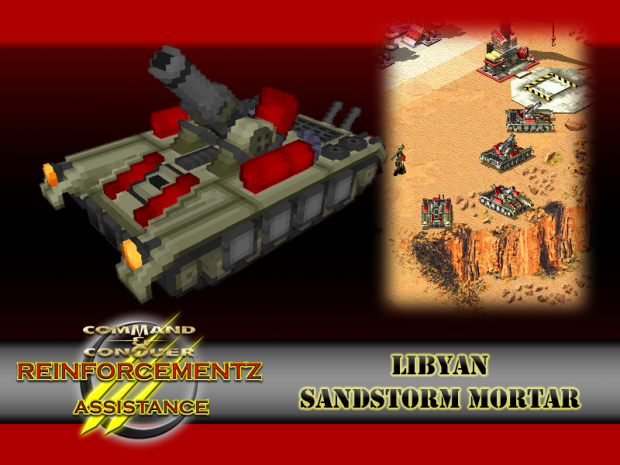 Hit and run tactics is the main goal to build this heavy mortar tank. High accuracy, heavier armored and faster mobility than V3 rocket launcher, but less damage and has shorter range.
[This replace Cerberus tank. See feature.]
Well, next time you see no update doesn't mean this mod is dead. I just lack time to post and there are many more things need polishing.
See ya all soon.