Ah... There you are. Thanks for watching and tracked this mods. I have 2 units to add for Allied Nation and Yuri Cell, Including...
Allied Scourge Cannon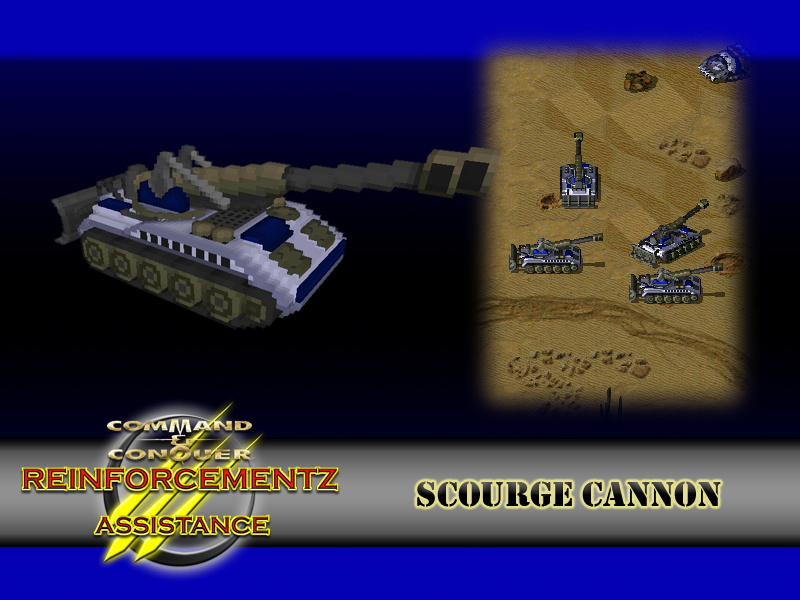 Allied tier 3 artillery units, it is important when you capture Allied Conyard with another sides and you need tier 3 artillery. It is your answer. It barrel is big due to its big shells that destroy everything afar, but it has poor accuracy because of its big barrel. Effective in mass.
Yuri cell's Surveyor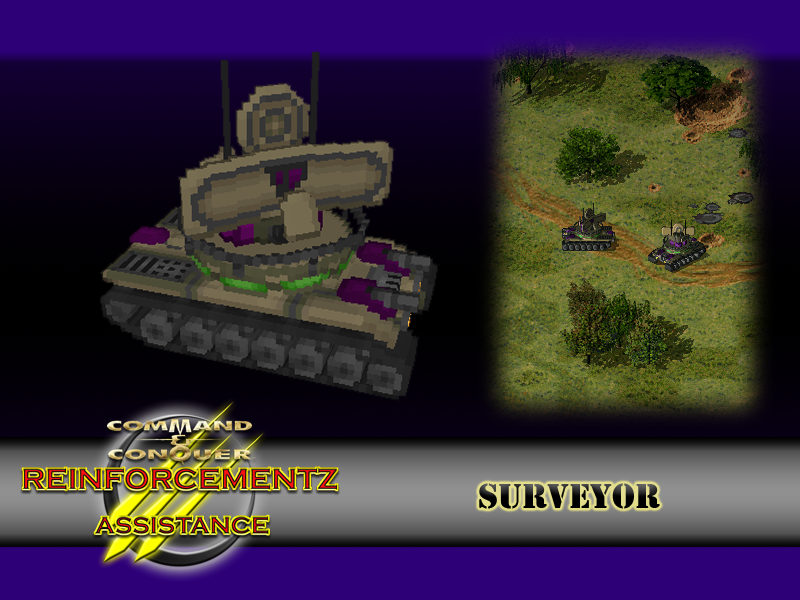 Eyes of Yuri cell. It equipped with Many detection equipment that give it large sight area and can detect stealth units. It also equipped with fireports for infantry to protect itself, not attack.
Don't worry about snail progress, I hope I have much idea while I have much time to push this mods to finish. So, I will try the best to release this mods. See you all soon.