As the subject says, it is an announcement. What you see here is my new game Obscuritas. It is a horror FPS adventure, but you have no weapons like in other similar games (Amnesia, Penumbra).
You play Vincent Reyes, a man who lost his mind. Your goal is to find out what happened to him.
This is a good point to go on to my goals:
One of my goal is, that the game should be 2-3 hours long. I believe that is a huge amount of work but I am optimistic that I can do it.
The game is not an open world game. It is level based like Cry of Fear. You go to a door, press "e" and you load the next level. You can also go back to see if you missed something.
If you think of Cry of Fear, there was an inventory system. This won't be in Obscuritas. The only things you will be able to pick up are keys and notes.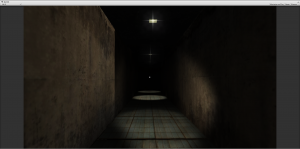 As it is usual in a horror game, there will be some evil stuff in the game, like scares.
Therefore Obscuritas is more an interactive story than an "real" FPS. While you play you discover more and more about Vincent and what happened to him. Of course there will be some things you can do and you also should feel scared while you play it.
For now that's all I want to tell. I will write development diaries when I have done enough for one. That's why you should stay tuned to me and my game.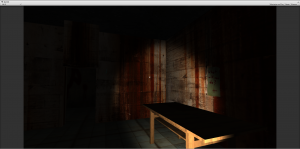 Greetings