Check out this video!!
We're experimenting with loading OBJ format models into Smile Game Builder.
In the video, we use MagicaVoxel for an example.
If you export your 3D creations with OBJ format,
it can import them right away!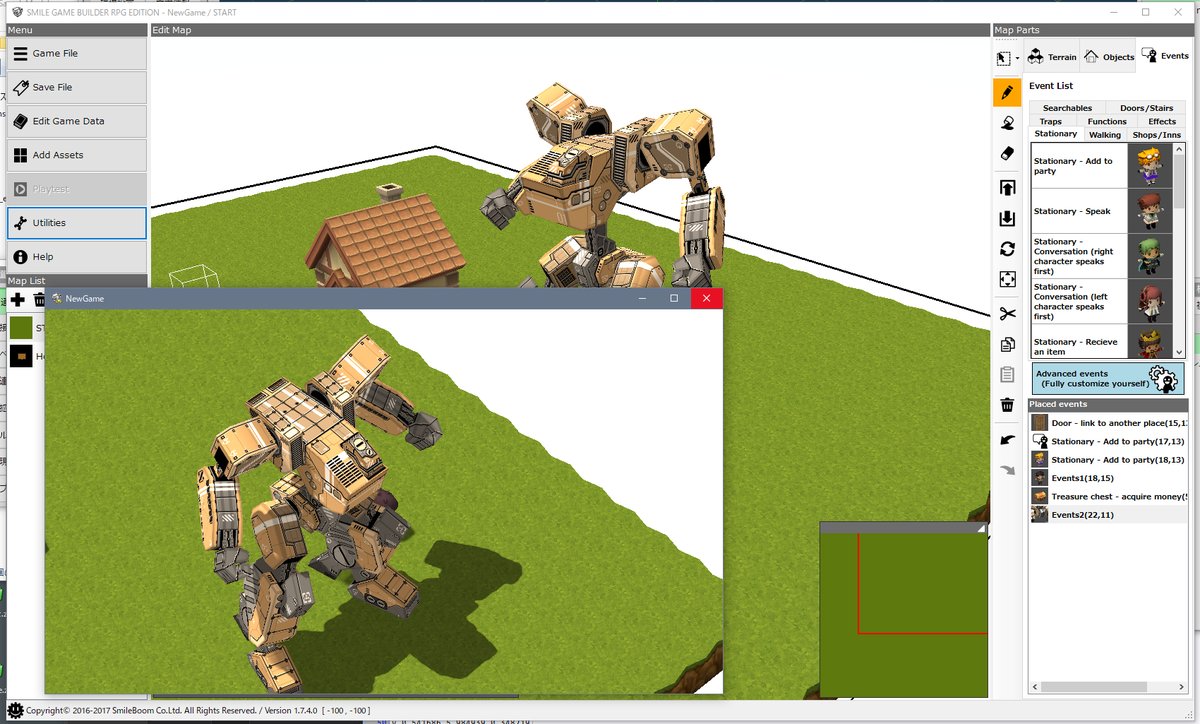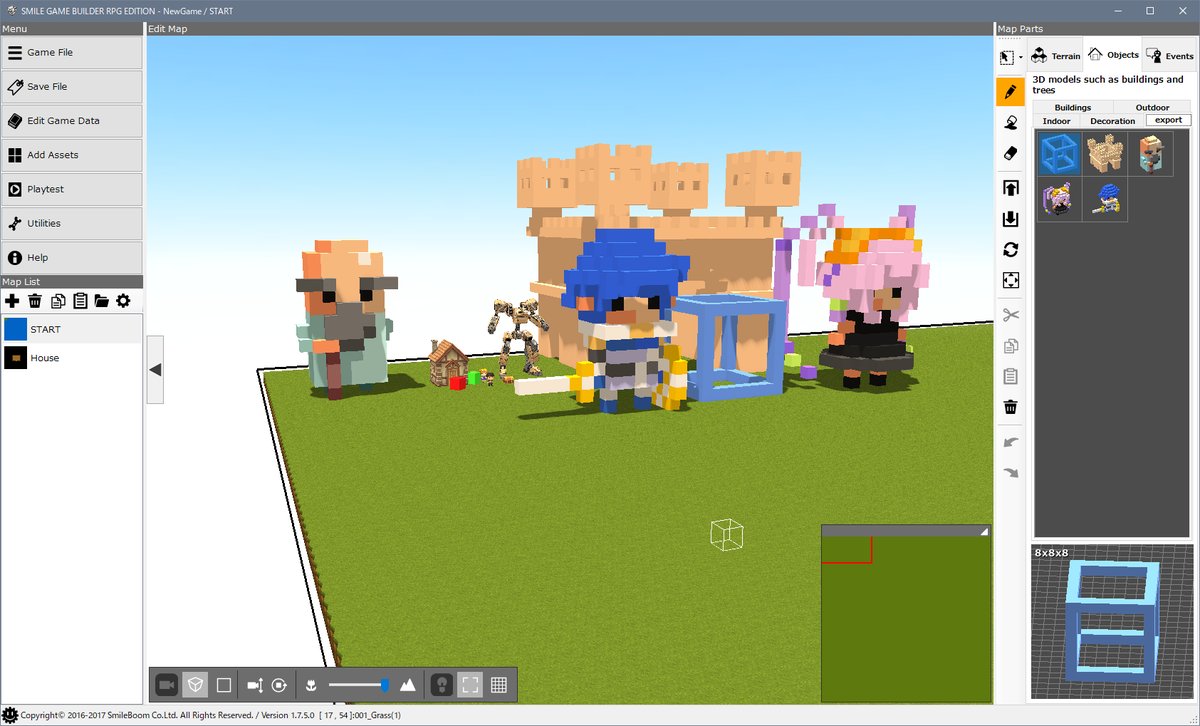 The above images are also an experiment of
importing OBJ format into the engine.
Metasequoia (3D software) can export OBJ, so we use their characters for an example.
You can make many non-animated models like buildings and objects using this format!
This feature will be implemented in few months
and more new features are coming!!
---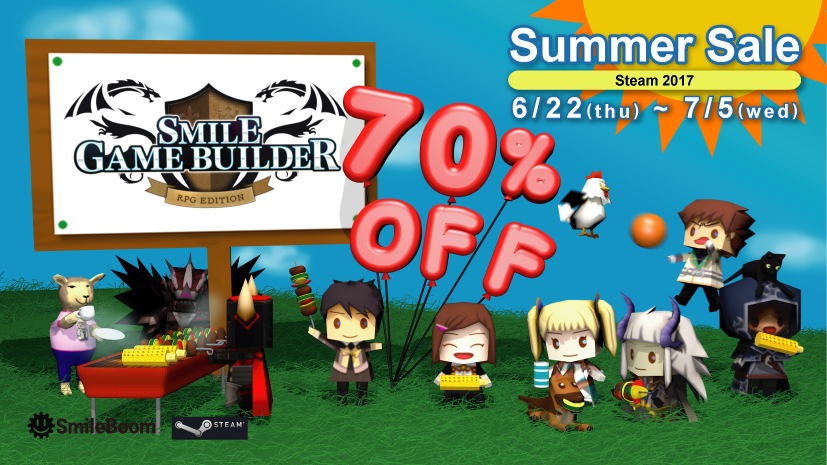 Now is your chance to get Smile Game Builder
with the special price!
Also, the DLCs are half off from the original price!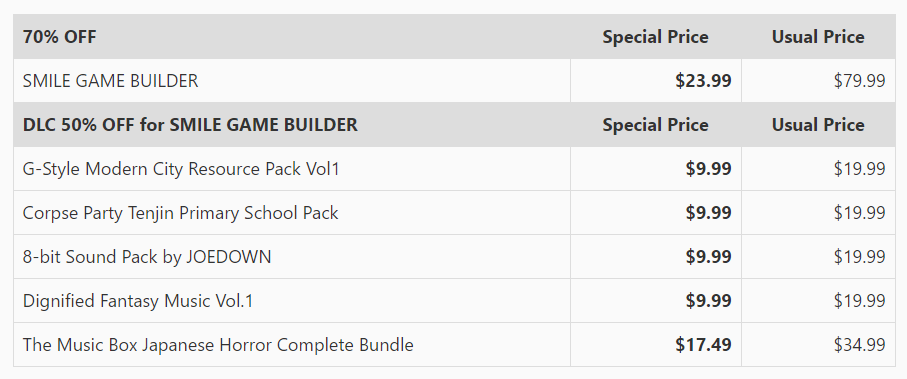 Don't miss this golden opportunity!