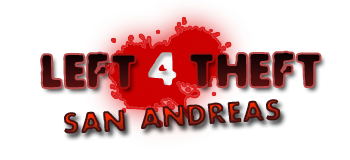 November is (almost) over and I'm very happy about the results from last month. Many things were released and everything is finally going in the right direction.
Releases
So let's have a look at what has been released this month:
Version 3.0 - I was a little worried first if we could make the release before the end of 2012 but at November 10th I was finally able to upload version 3.0. It was updated a few hours after uploading because of a glitch/issue (would you accept anything else with me?) but now it's fully working for most of us.
Version 3.1 - This version was uploaded Novemeber 22nd including nothing more than a few bug fixes and a new feature. 3.1 features random witches spawning in the free mode. This new feature is the only major difference between 3.0 and 3.1.
Mission Pack #1: Friends, Family, Fuckers - This first mission pack was released November 26th and was made in a single day. I don't know how but I got a sudden adrenaline rush out of nowhere and started scripting three missions for the pack. They were finished at the end of the day, followed by a few testing sessions and one or two days later I packed everything together and made it available for everyone.
Next release coming up is Mission Pack #2: Forrest Survival, adding new missions to the Scavenger faction.
Another small thingy I want to notice is the fact that Left 4 Theft is now also fully uploaded at Gtagarage.com . After uploading beta 1.0b to GTAG back in January my upload-ability broke and I wasn't able to upload anything anymore. A few days ago I discovered I was able to upload again and uploaded everything released since 1.0b. So if you are encoutering problems with downloading here, head over to GTAGarage.
Version 4.0?
What? Version 4? Yes, I am thinking about starting to work on version 4.0. To be honest, I am not fully satisfied with Left 4 Theft at the moment. I know I can make this better. I've made a little list today with a few points I definitely want to add to Left 4 Theft:
New missions - Simply a few new missions in San Fierro for example.
All Mission Packs - Like 3.0 contains all previously released DLC, I want 4.0 to contain all previously released mission packs to make it complete.
Realistic Mode - First scrapped, but now I really want to add this to the new version. It has a lot of potential and if I spend enough time on this I'm sure I can make this mode awesome. It was scrapped from 3.0 because it was too short and only featured one location.
Bug fixes - It seems people are still having problems with the latest version of the mod, and I know this always has been a huge issue with Left 4 Theft. I will try to find and fix as many bugs as I can if I start working on 4.0.
Other stuff - And ofcourse there will be more features and other stuff to expand the mod even further.
Please don't expect version 4.0 anytime soon as I am only thinking about it. As soon as I start working on it I'll let you guys know.
MOTY
It's the time of the year again when we can vote for our favorite mods! I sure voted for mine, did you already vote?
Just like last year, you can also vote for Left 4 Theft. Last year the mod had no chance because it was started just a few months. But now, three major releases further, L4T might have a chance. So please vote for Left 4 Theft: San Andreas and let's get as far as possible!
Anyway guys, that was the "little" update for this month. Thanks for reading and stay tracking for updates!