Hello, everyone. Eh? MOTY 2010 arrived? Whoa...so exciting!!! Well, Have you choose what mod is your win??
First, Let me explain what ARES is about.

ARES wrote:

Ares

is the new tool to extend the capabilities of

Yuri's Revenge

. It was conceived by pd near the end of 2007, and is currently in an early development and testing cycle.

Ares is incorporated into

Yuri's Revenge

via the use of

Syringe

, a program developed by pd to 'inject' DLL code into a running executable without modifying the executable itself. In this case, the

Ares

DLL is injected into the

Yuri's Revenge 1.001

main executable,

gamemd.exe

.

Syringe can be run directly via a command line prompt, or automatically using

Launch Base

. See the respective documentations of those programs for further details.
Thanks to ARES Development team for this beautiful tools.
I decided to use ARES for many reason, and it give many improvements such as
Spotlight for some units, Detector drone for example.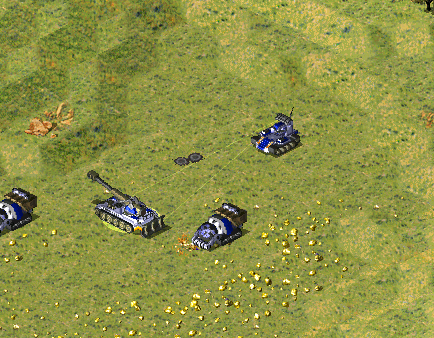 You! have been spotlight...
Sink Graphics for Hammer tank.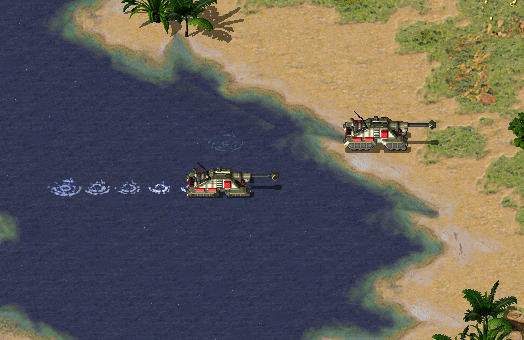 Look much better than he running above water.
and...Clearing garrison for Prism tank, Sickle(WIP)and Cremateur. (Interesting one) 1st Cremateur just damaged building, but below one cleared infantry inside, one left.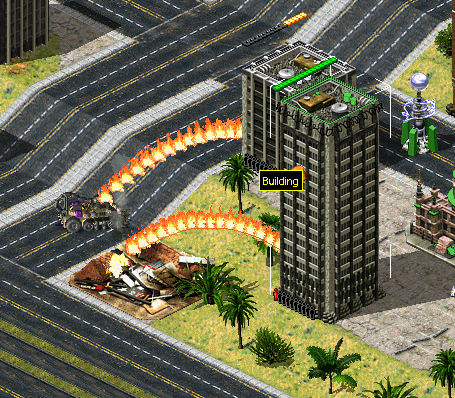 Burn them with flames!!!
another improvements are adding new sides, superweapons, reenabling Tiberian sun logic and much more.
Is this an only update of this month? No, excactly no. I try to remake some original units now, this is a little pics from those.
Allied Grizzly tank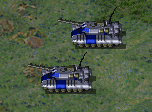 IFV.

Ah...one more thing, if you please, just vote this mod for MOTY 2010. See you next time.