The new full version 0.4 is released!

Units

New units will enter the fight at Bull Run. Play with the New York Fire Zouaves, the famous 2nd Wisconsin or be a proud Marine.
If you don't want a historical unit, feel free to take a random volunteer unit to join the fight!
- Added 7th Georgia Infantry
- Added CS Volunteer Infantry
- Added 11th New York Infantry
- Added 2nd Wisconsin Infantry
- Added 2nd Rhode Island Infantry
- Added the 1st Marines Infantry
- Added Confederate Music Corps and the Union Music Corps
- Removed all Musicans from the Regiments and move the uniforms to the new Music Corps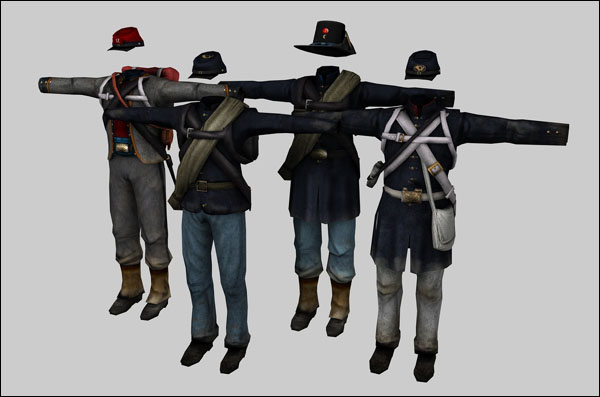 The Updater
One of the main goals of the mod is to offer simple and fast updates for the community. We are also supporting historical line battle events with special maps, units or other props.
To get all this done, we created an own mod updater, which will be placed into your Module folder. Each player can check the current updates, mod news and if needed he can easily download the current patches and bugfixes from the main server.
So you don't need to redownload a full mod version from different webpages, the updater will offer an easy way for you! One click and the new updates will be downloaded and installed automaticly.
The Update Server is hosted by the quantum impulse gaming community!
Quantumimpulsegaming.com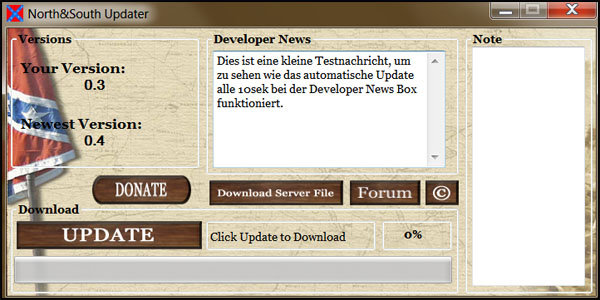 Other Stuff
- Added Fix/Unfix Bayonet option for Enfield/Springfield
- Added new Scene Objects for mappers
- Added new Maps
- Reworked some textures, graphics and screens
- Some new sounds for Fifer and Drummer
- New Piano music
- New voice replacements for many sounds (No more german voices for the union, new rebel yells)
- Lieutenant General unit added for the Confederate High Command class
- New Scout unit for cavalry
- New Color Bearer and Sergeant (with rank stripes and rifle) class for all units!
- Some new uniforms for the High Command Staff
- New regimental flags for various units
- New animations
- Officers spawn with a horse now. If you don't need it, feel free to dismount at start!
Lt. General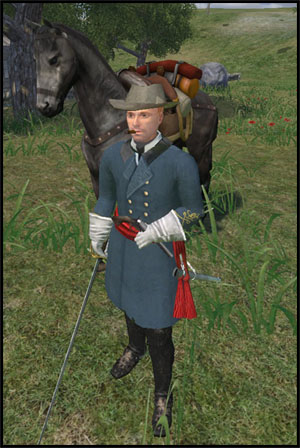 New farm houses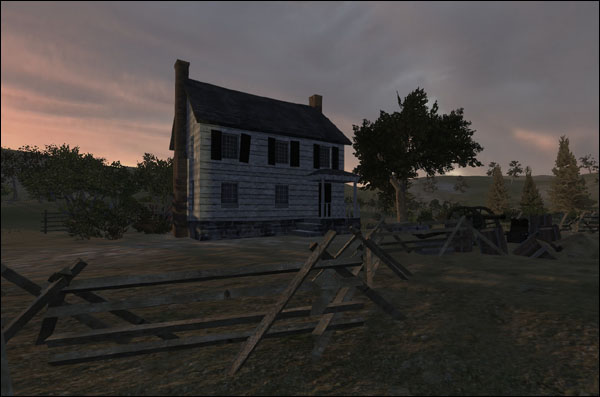 Henry House Hill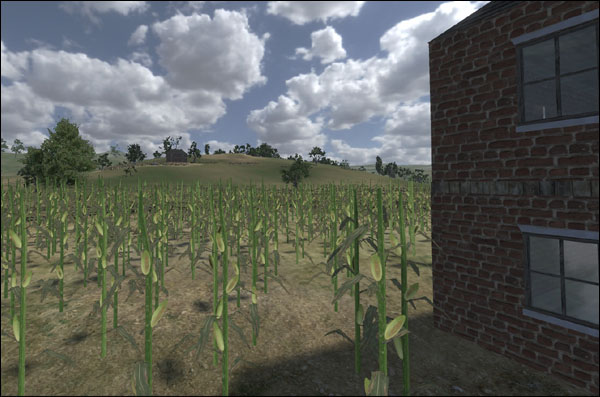 Some new flags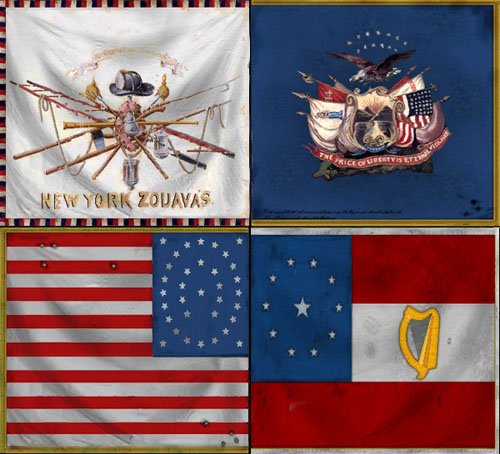 Fixes
- Slightly nerfed revolver
- Double Barrel Shotguns accuracy lowered
- Increased the speed of artillery train
- Increased building points for officer tent
- Enfield won't disappear now
- Missing hat for CS engineer

SERVER 1:
SERVER 2:
Just start the setup file and choose your Warband \ Module folder to install.
FAQ:
If you have problems with your NW key (NW is not installed), please do the following:
- Right click on Mount & Blade: Warband on steam and select view CD key.
Copy the Napoleonic Wars serial code or keep it open.- Click Start > Run
- Enter regedit, right click to open with administrative rights
- A new window will open, browse to HKEY_CURRENT_USER > Software > MountAndBladeWarbandKeys
- Search the entry, serial_key_nw,
- If it doesent exist, make a string value with that name and enter your cd key there.
- make sure that the value is the same as your CD key. Also make sure that the key is separated correctly. Double click the entry and modify it until it is correct. Watch out for invisible spaces in the CD key.
- If you are done with that, close the Registry Window and start the installer, and have fun playing!

North&South Team:
Hinkel84
Nytech
North&South Community Supervisor:
Colonel Lance
North&South Update Server
Andy
Quantumimpulsegaming.com
Mod Supporter:
Karantukki
Primergy
BetaKnight
Rigadoon
Penis Colada
Azrooh
Austro
CKtheFat
Baz44331
Friedrich
Von Afton
GoKiller
Jaakko
GABRILDURO
YellowMosquito
Col. Mack
Diplex
Mjtkd
The FSE Team
Links to Forum: