Agatha Knife was released on April 27th this year. The game didn't get much visibility but so far it has been very well received by press and users, achieving a 98% of positive reviews on Steam. They have enjoyed the weird and fun story of the 7 yo butcher creating her own religion, the cute and colorful art style of this Psychotic Universe, and the lighthearted and catchy melodies of the original soundtrack.
Also, the game got some important recognition in different events:
Finalist in Best Music Awrad in Gameboss 2017. The other nominees were two amazing games: Aragami and Candle (winner).
Finalist in Best Music and Audio Design Award in Gamelab 2017. The winner of this award was the outstanding Rime.
Finalist in Diversity Award in TIGA Awards 2017. Some of the other nominees were Horizon Zero Dawn, Herald, and Women in Games (winner).
Winner of the Excellence in Narrative Award in BICFest 2017 (YAY!!!). Old Man's Journey and our very good friends from Appnormals Team with STAY were also finalists.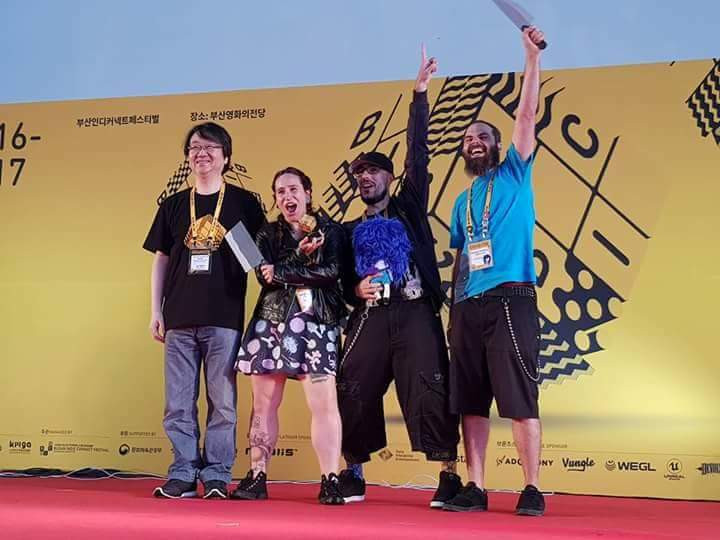 Aaaand... to finish up the year it would be awesome winning the IndieDB's 2017 Indie of the Year Award, right? ;D