Six months ago we promised you a finished mod. There were some complications along the way but we managed to achieve many of the set goals:
New locations - each level is designed different - you will never get bored by repetitive levels
Special Effects - hdr lighting, color correction and new particle effects
Custom textures - high-res 1024x1024 textures with normal maps including new hdr skyboxes
Custom sound/music - new ambient sounds and soundtrack music
Custom props/skins - many new static props and weapon skins
Small example: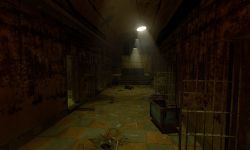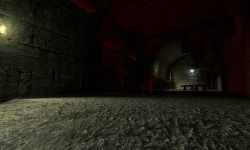 We tried to make the most of the Source engine so the mod is split into 4 parts, each with a different gameplay, environment and effects. Depending on your skills the game time can range from an hour to an hour and a half. Most mods spend a lot of time on creating media but we wanted a mod that would be playable after a short period of production and we believe we made it. Hope you like it!
A bit of No Escape history:
After many battles between the humans and the combine most of the technology is destroyed so people and combine join forces against the only unaffected enemy - the undead.
Of course not everyone is so happy about having the combine as a friends and you are one of those people. Your goal is to escape the prison you are thrown in and make your way to freedom.
---