And yes, we have lots of news to share with you. We could talk about the work on the Desura X-Mas Edition of Into the Dark. We could try to explain on base of the changes compared to the boxed version why Into the Dark Desura will be the best game in the world.
But as we tried for creating the ultimate trash game, the essence of a playable B-Movie, a claim of having a good or even the "best" game would be paradox.
We could also tell about the press ratings we got so far, the three bad ones, the three mixed ones and the 10 praising ones. Actually, we got the first 100% rating in the history of Germans gaming press.
You can read it here and its really funny how the editor calculated.
However, it's all about games here. And so we prefer you playing instead of reading. This is why we uploaded the old demo for the boxed version here and a very special new IndieDB demo here, composed of the finest elements of the infamous brothel Level.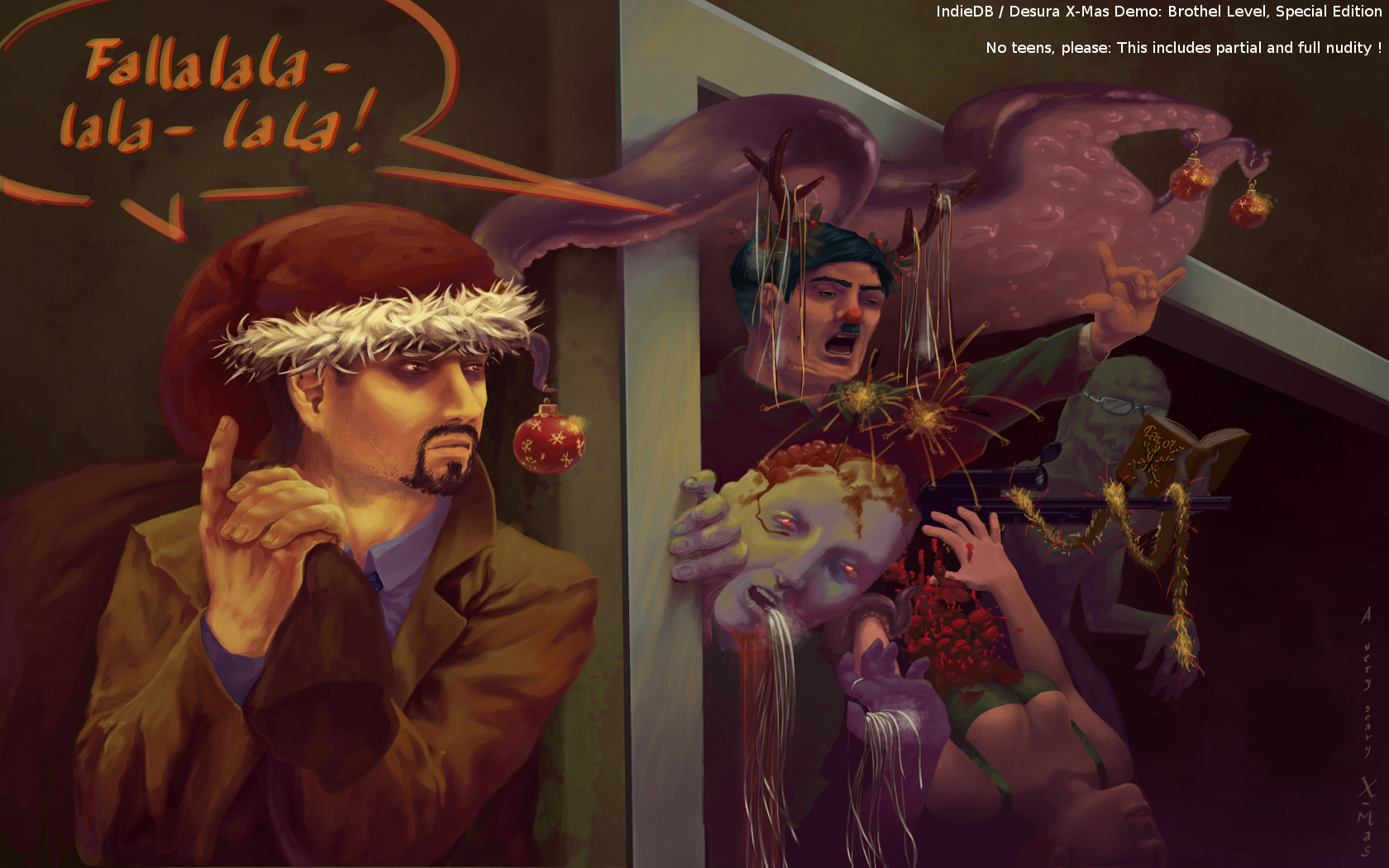 Although none of the demos is 100% the same like the respective levels in the full version and although both are not as good as the coming Desura version, the combination accounts for almost 25% of game time the full version has – and we give it to you for free.
Enjoy it, and if you like it, vote us. But we won't flood you with chitchat news to get more attention.