In my last post I talked about the different ammunition types you can use together with every weapon. After giving the weapon crafting some more thought, I came up with a 3rd grade of customization. The Weapon Upgrades!
It's now possible to further customize the weapons with rare upgrade modules that significantly alter their playstyle. These modules are dropped by higher level enemies and can't be researched like the different ammunition types. Here is a little preview how it's integrated into the drone workshop: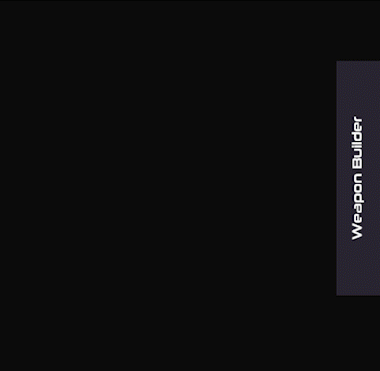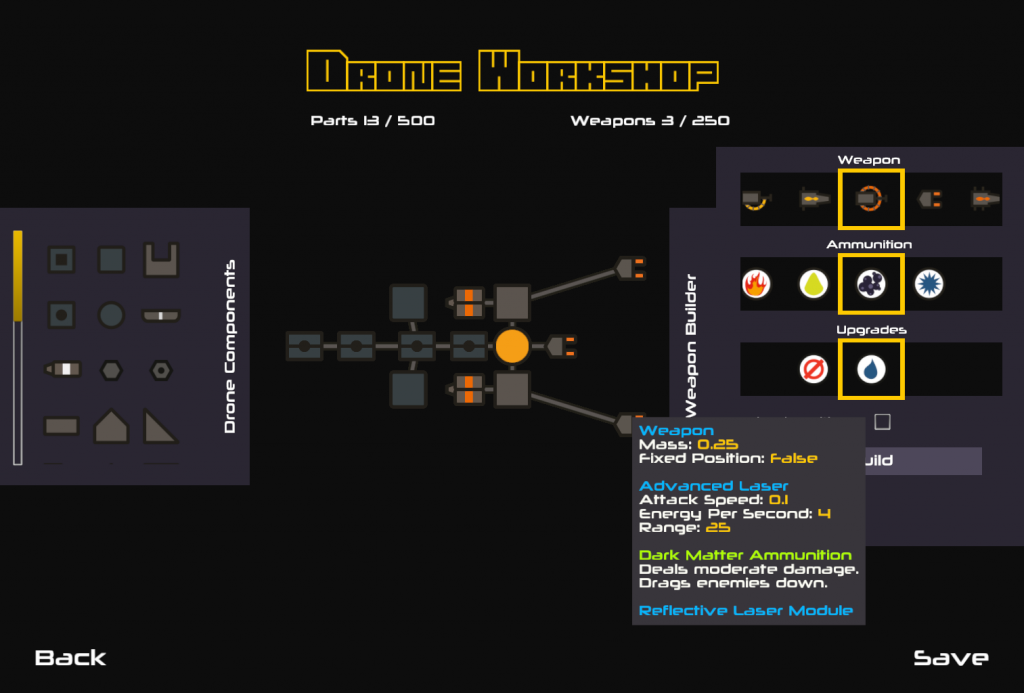 On the contrary to the ammunition types, the upgrade modules are not shared between all different weapon types. There are specific upgrade modules for each weapon group and sometimes even for a single weapon.Here is a list of all the weapon upgrades already up and running, there is alot more to come in the next few weeks, for example sticky grenades or penetrating bullets.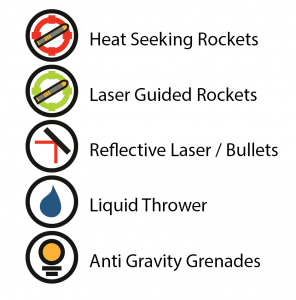 For those of you who haven't seen it yet, I've posted a very short video on youtube showcasing the laser guided missiles upgrade. Please tell me if you are interested in more of these short videos demonstrating a single aspect of the game.
On a personal note: Over the last few weeks I was contacted by publishers, youtube channels and people asking me if there is any playable alpha or early access version of the game available. Unfortunately there is not yet a build publicly available because I just don't have the time to support it properly.
Please keep in mind that I work on Nimbatus on my own and only in my spare time. Therefore it's progressing rather slowly compared to games developed by full-time devs. I hope you can understand this and be patient with me. I will continue to work on the project at my own speed and release a version as soon as it's ready! :)
For Updates and News about Nimbatus please follow me on Twitter/Micha_Stettler !