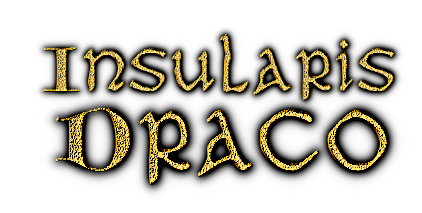 News
Let's start off with a pleasant tidbit of news: after over a year of work on the mod, I am being joined by two new team members on the mod.
After contacting me here on moddb, Benfras volunteered to help me with translating unit, settlement and trait names to Old Welsh and has since worked on most text files, correcting my amateurish reconstructions and suggesting new ones. He has also, presumably against all his better judgment, reconstructed Pictish for the mod. He now holds the title of Historian of the Britons due to his knowledge of it as a Phd and his access to historical sources. His suggestions and translations have made it possible to have the 'Original Word (Translation)'-tooltip-system I've since implemented for all Brittonic, Pictish, Roman and Germanic factions, which is similar to that in Europa Barbarorum II but, dare I say it, even more comprehensive.

More recently, we've welcomed Belovèse into the team, known from his excellent work with SSHIP. He's going to have a look at our massively convoluted Campaign Script as our resident Scripter. He's recently whittled down the monitors in the campaign script from 945 monitors to 407!
Very happy to have his experience and expertise, to finally trim down the turn times and streamline the campaign events. He's also providing some basic tutorials for the team members so no doubt soon I can let my creative juices flow without the constraints of inexperience =)
Welcome to the Modding team, both of you.
Now, for a look at some of the more recent changes to the mod.

Another look at the Faction Selection screen.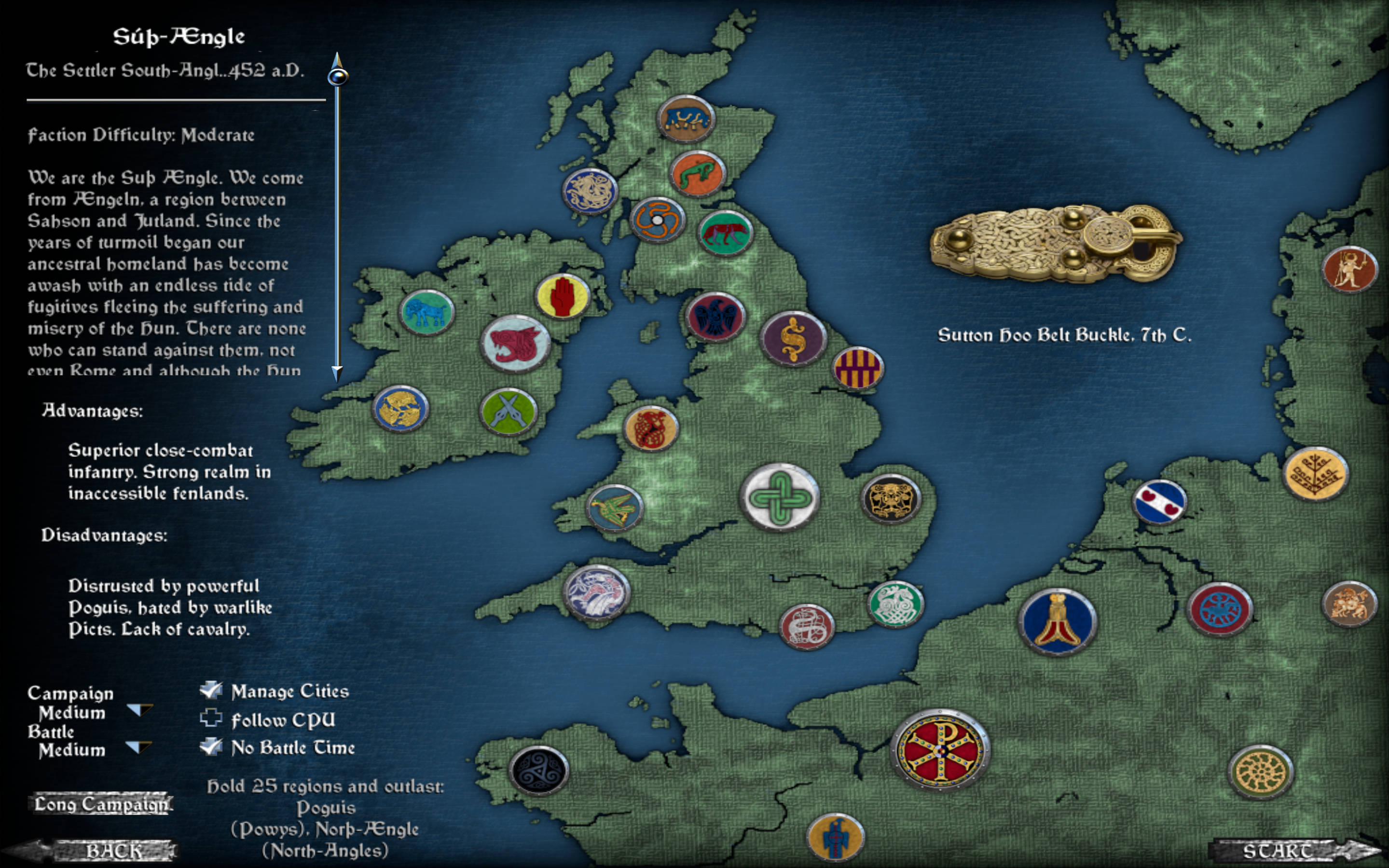 Alt Clut's new Faction Icon in its full glory on the battlefield.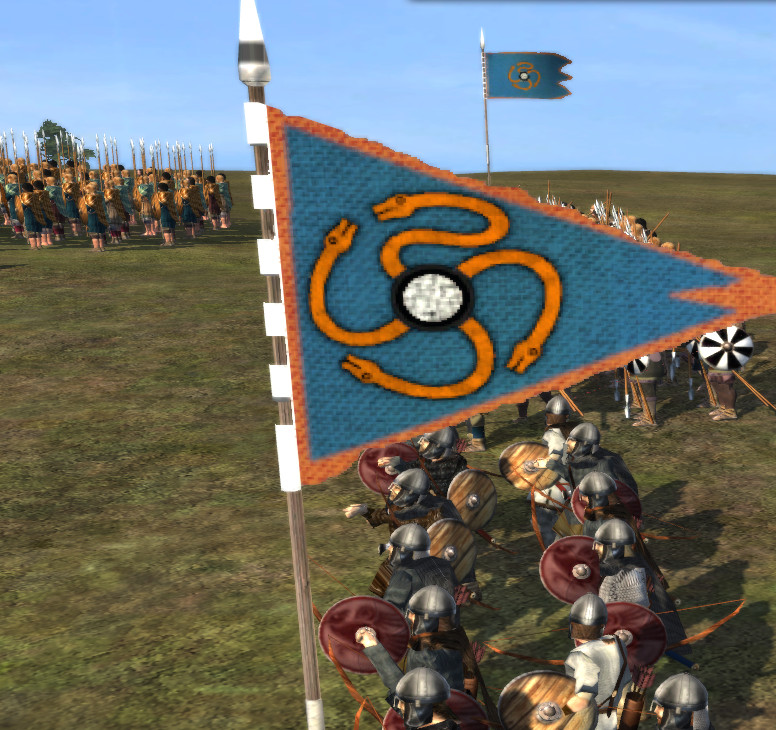 An old, unused, strat map model has been cleaned up and fixed by the ever-helpful Makanyane: the walled city model for the Brittonic (as seen here) as well as Irish and Germanic factions.
New custom battle locations, littered with small hamlets, abandoned Roman castra and hilltop villages, make for a nice change from the deserted custom battle maps of before.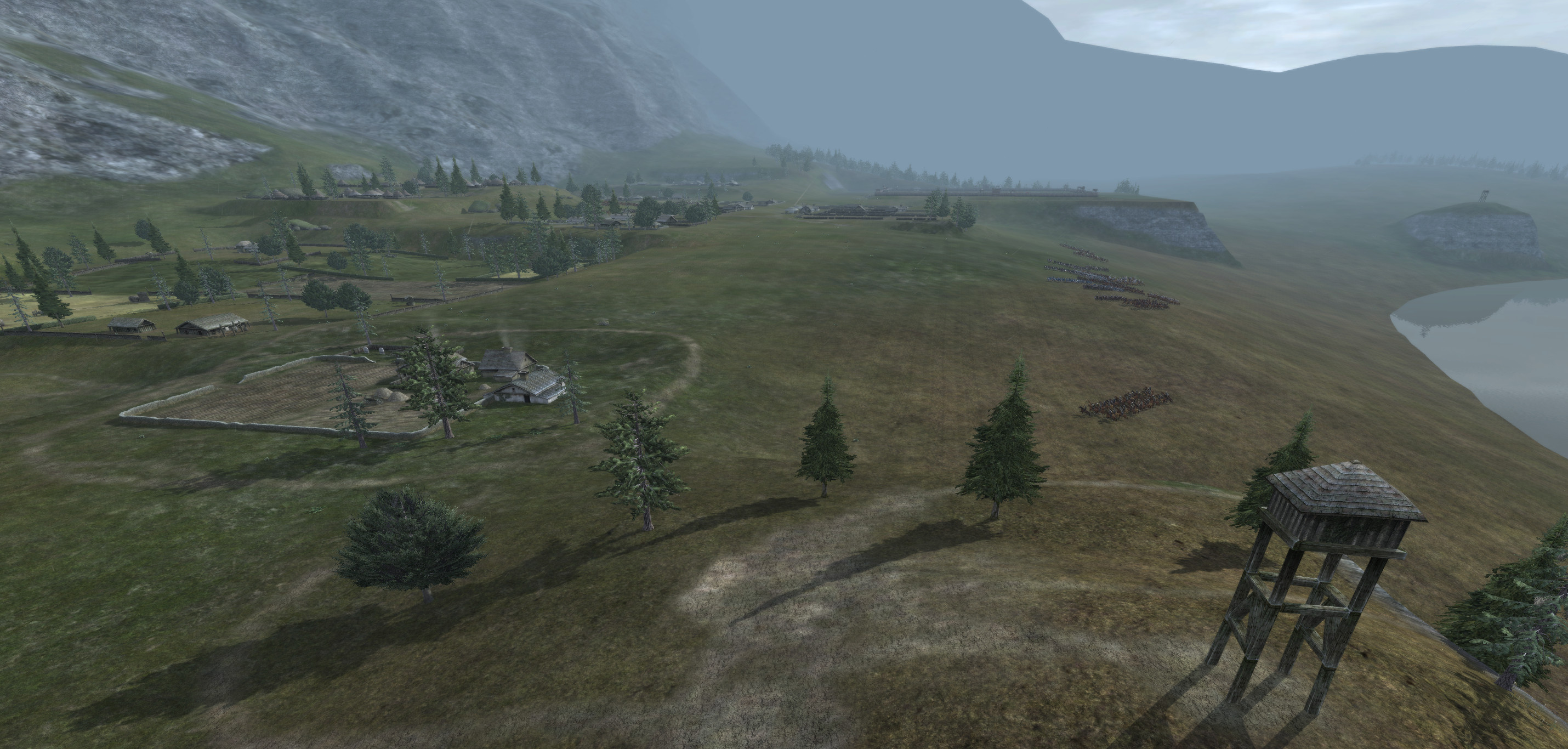 The super-elite pan-Brittonic unit of the Torchauciaun (Torqued Ones), the pinnacle of Romano-British warrior culture. Their shields bear the iconography of their faction.
Alt Clut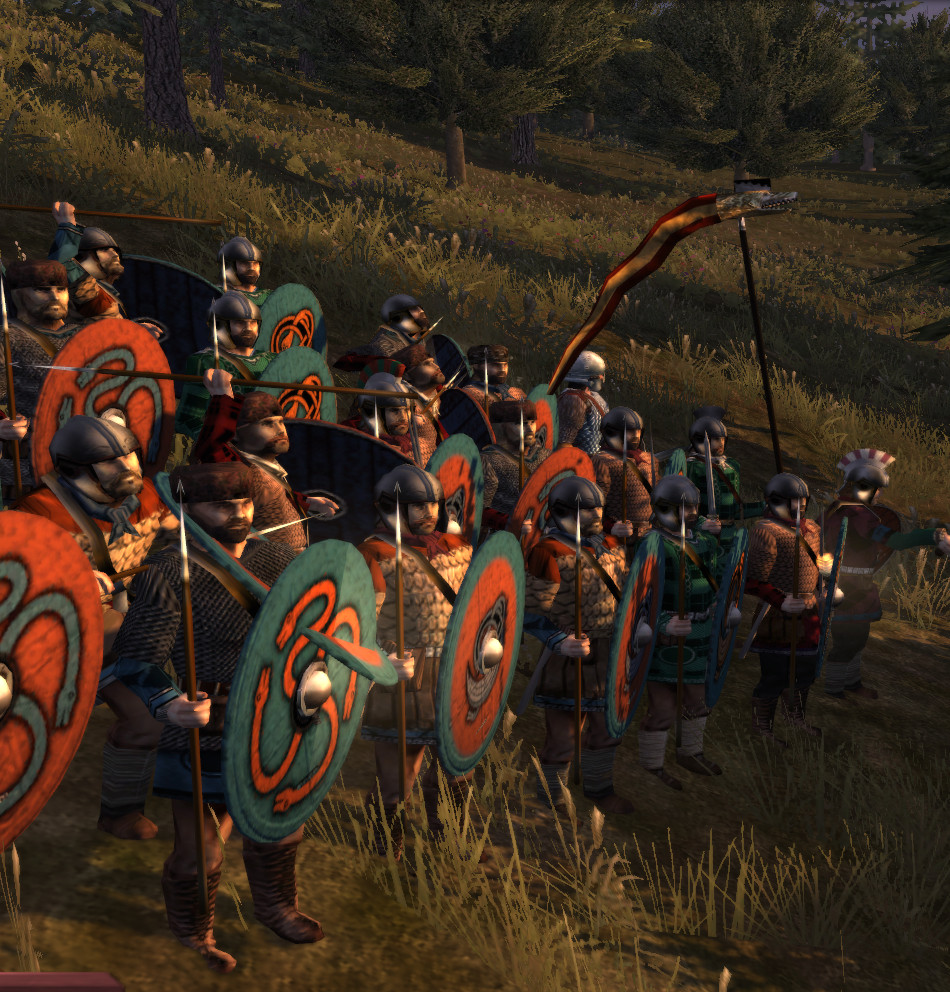 Demet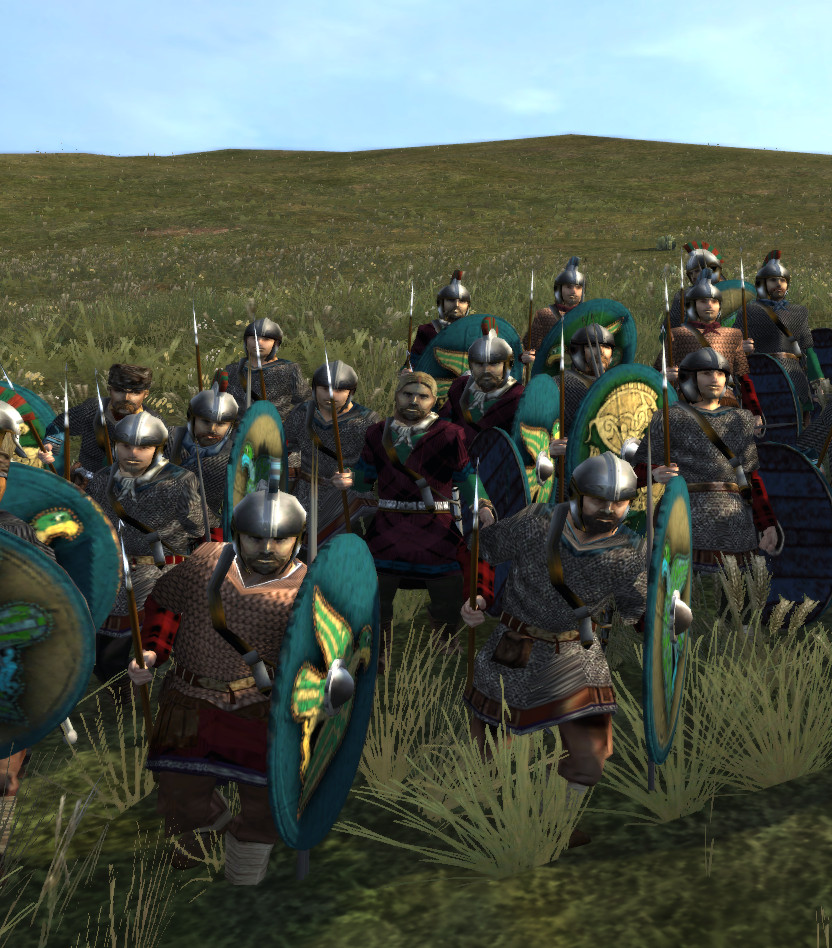 Guotodin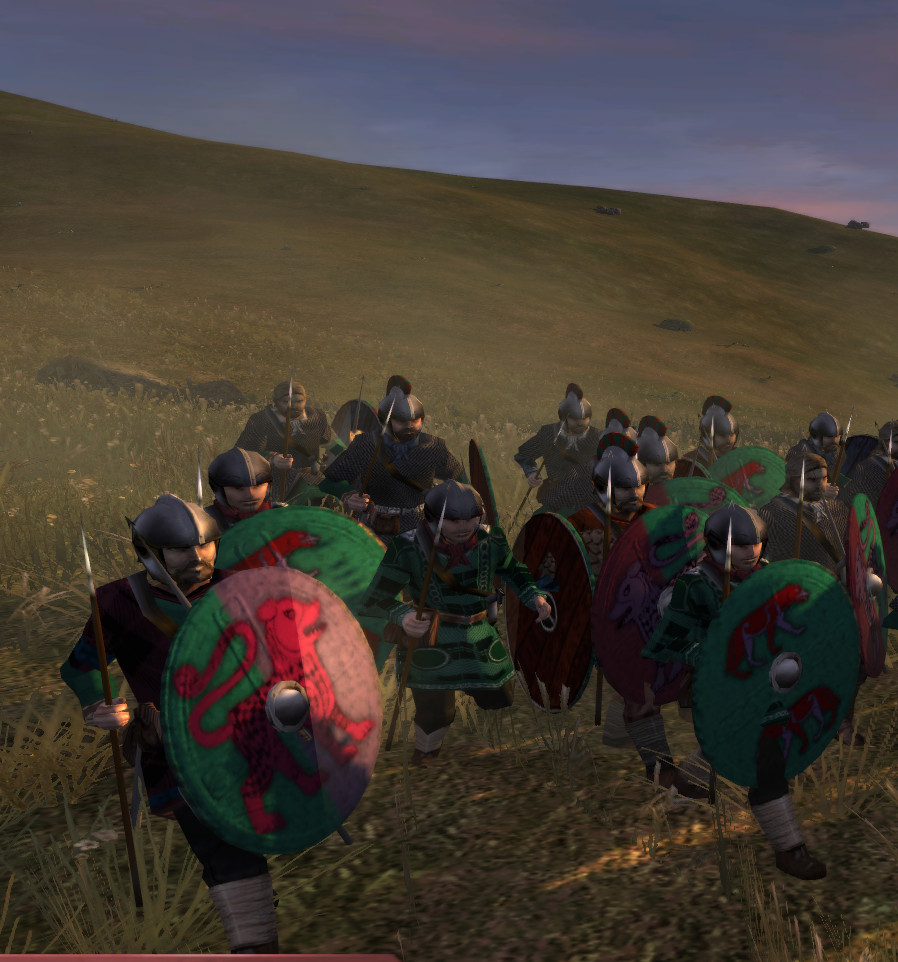 Recet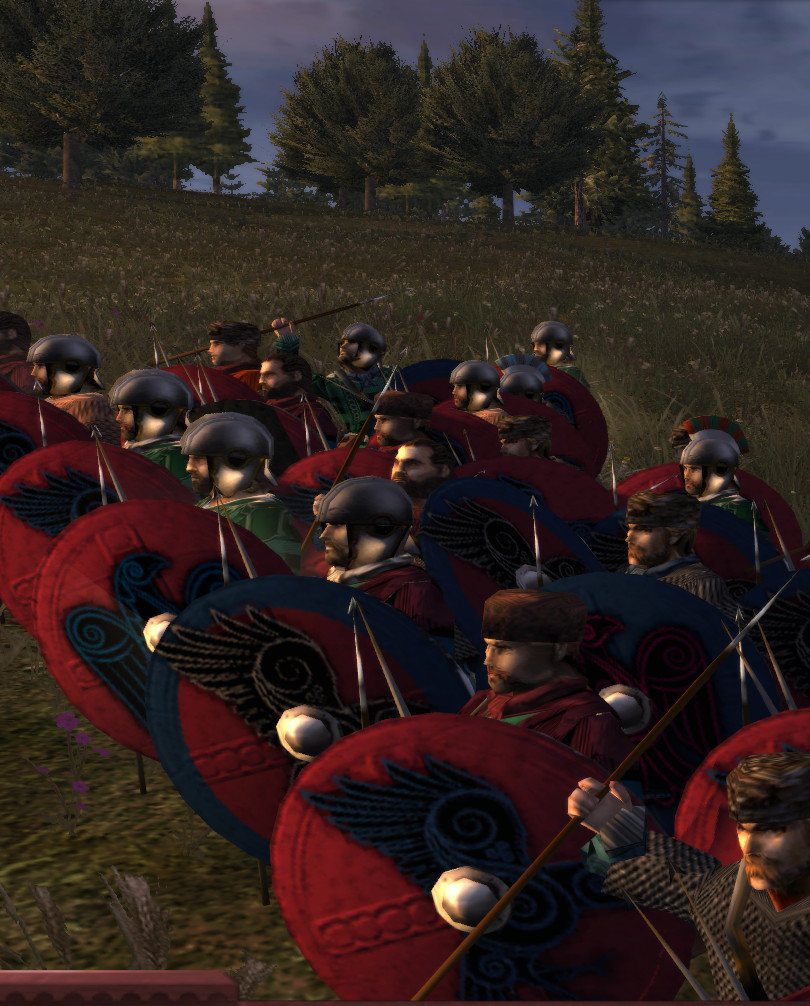 Letau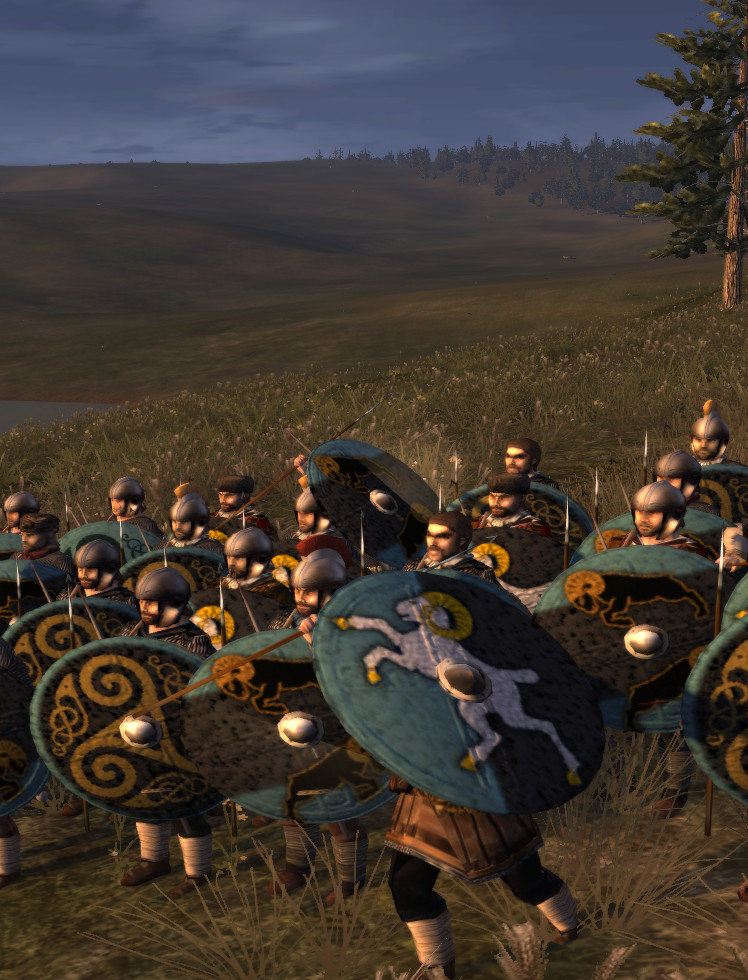 Dumnent