The official game trailer for our game was released!
Site is available
Finally, the official site of our game is active. On our site, you can find information on our game, contacts, additional materials and a press kit. The site works well both from a computer and from a smartphone.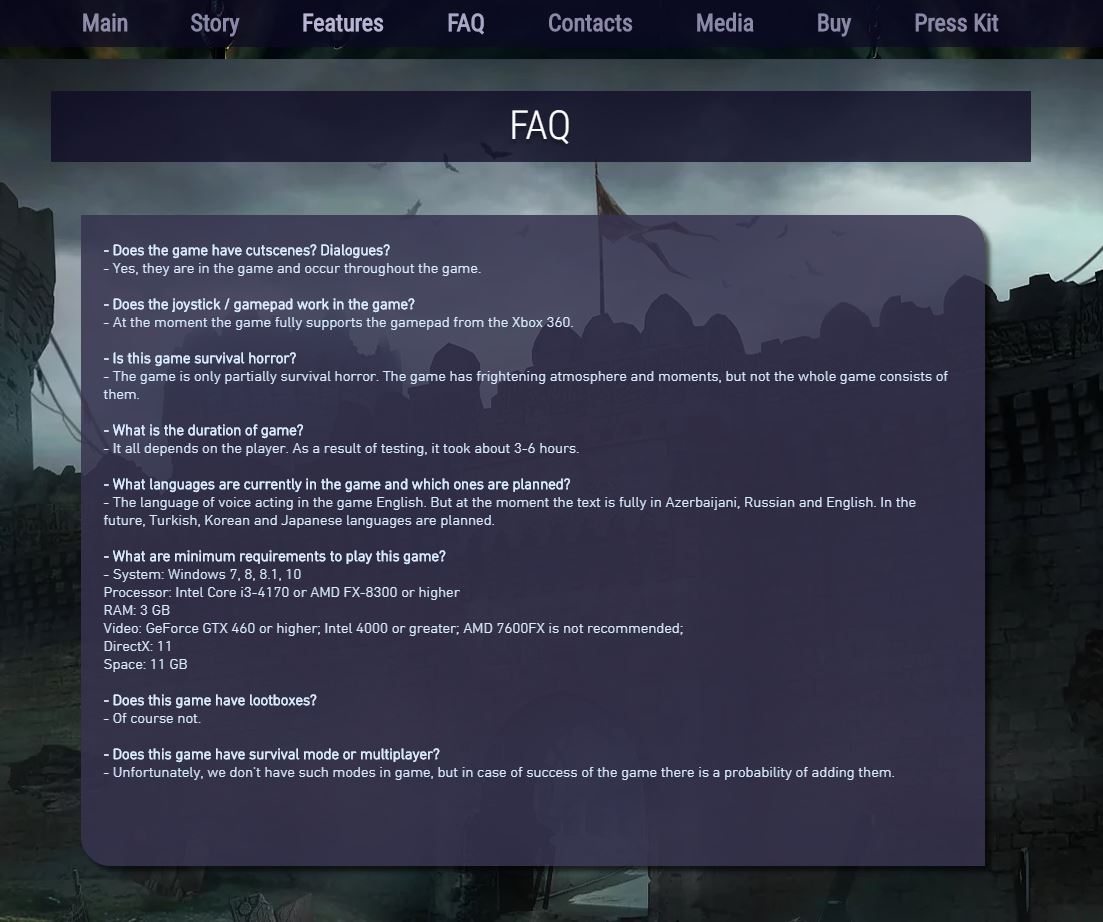 The link to our site:
Thelastdeadend.com

Game guide

In addition, we also added a game guide to the page of our game in Steam. If you're interested in buying our game, we recommend you to read it. The guide contains information about the gameplay, the interface, and other additional game features.
Steam link to our game: