Hey,
Happy New Year, everyone!!!!
This update was suppose to come out last year, but I couldnt get around to it.
So here we go,
The last of the Doriath Units for now, the Mounted Glade Guard,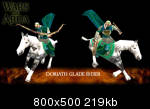 Here's Arwen at Helms Deep, Mounted and Armour in the Galadhrim Armour,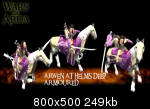 And Final's here is Idrial from the Third Age game, thats all I am saying, for now.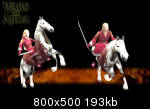 On, a final note, this is going to be the last update from me for a while,
ElrondHighLord
<!--IBF.ATTACHMENT_30736-->