Since the release of version 1.0 back in November I've been making all sorts of minor tweaks and fixes. Correcting texture misalignments, converting more level geometry into models for better optimization, fixing janky line portals, that sort of thing. Nothing worth really talking about as opposed to the more significant work I'll be covering here.
Firstly I've added more vehicles like the Razor Train, Citizen Bus and Shuttle: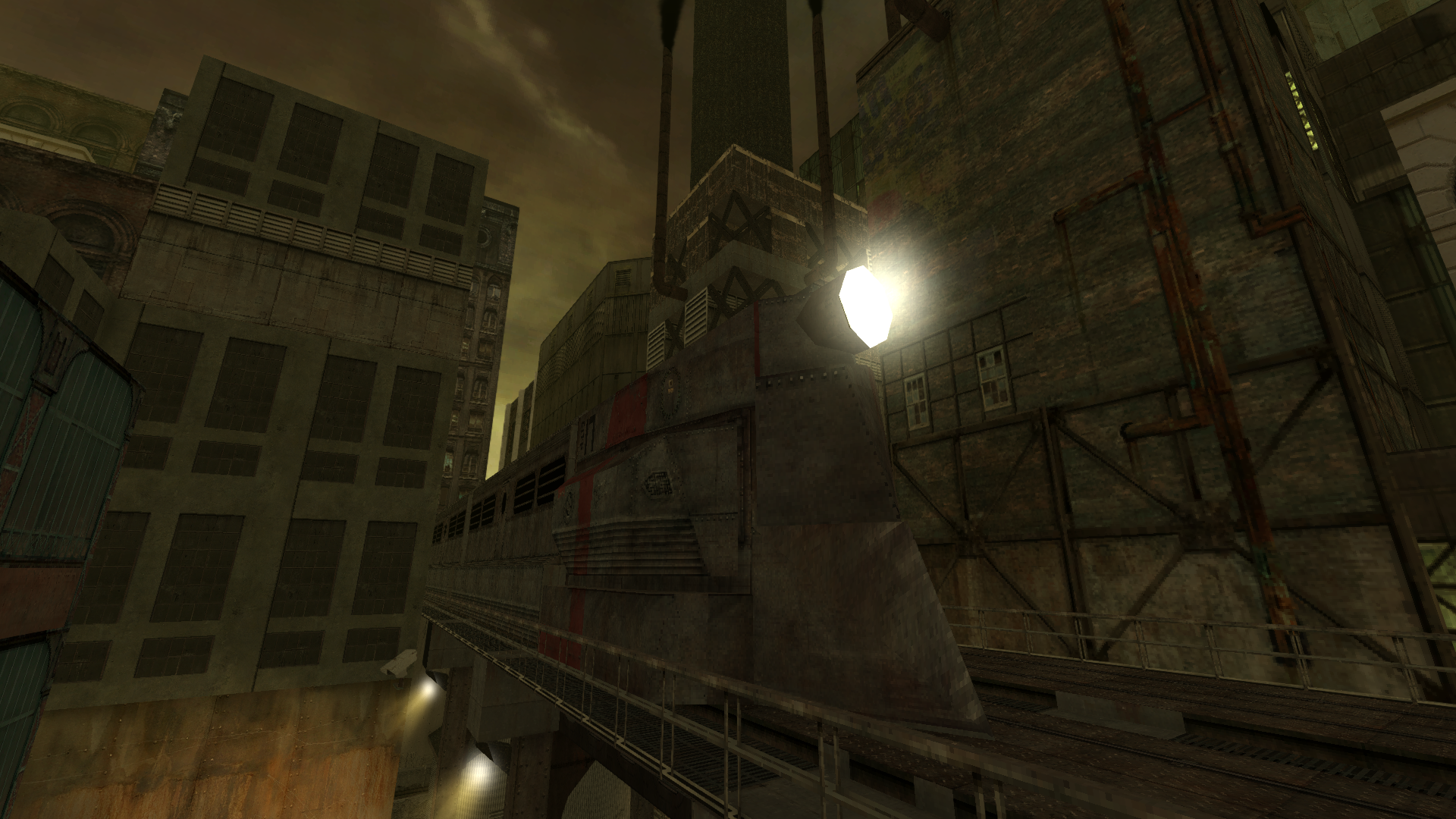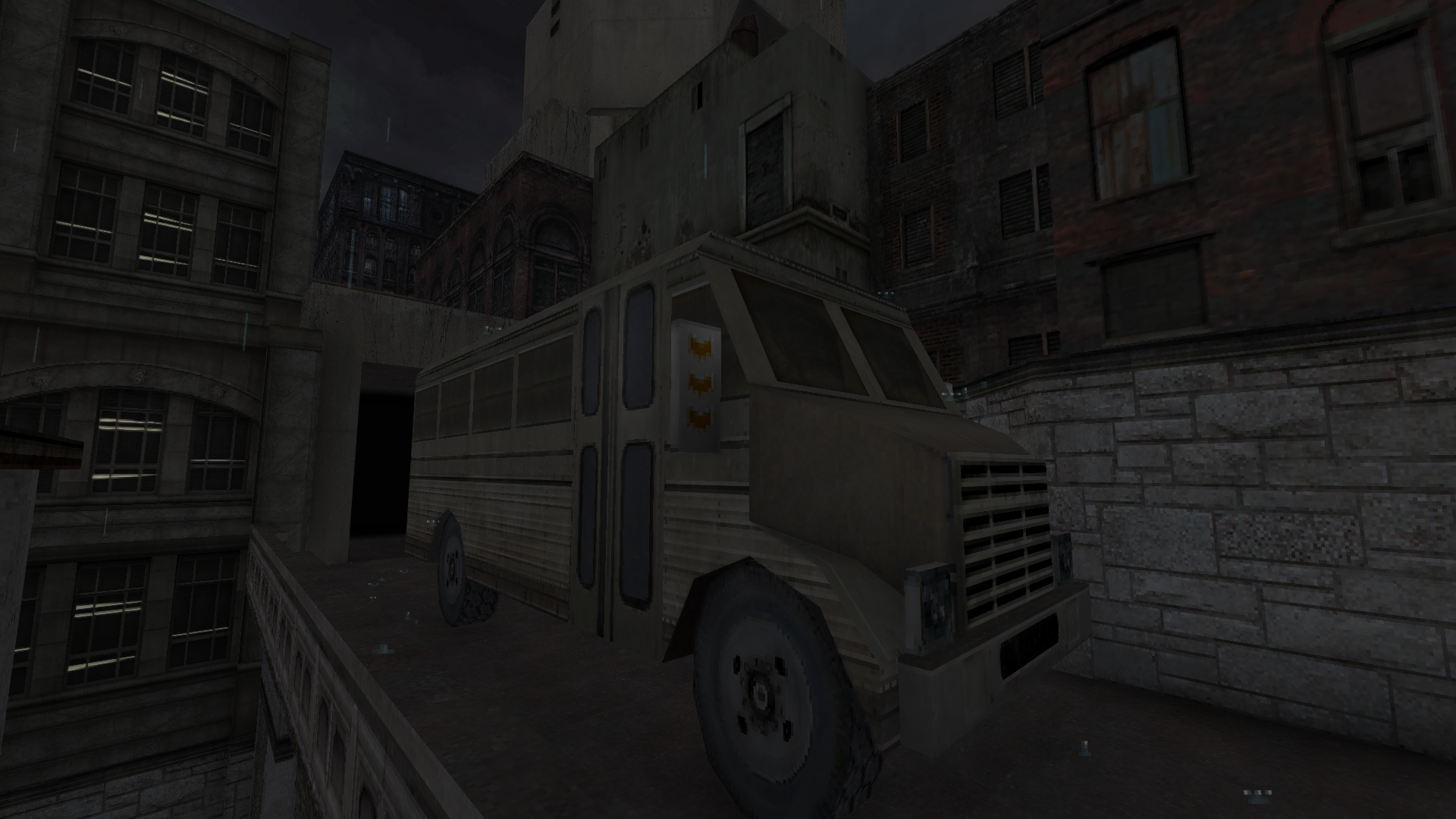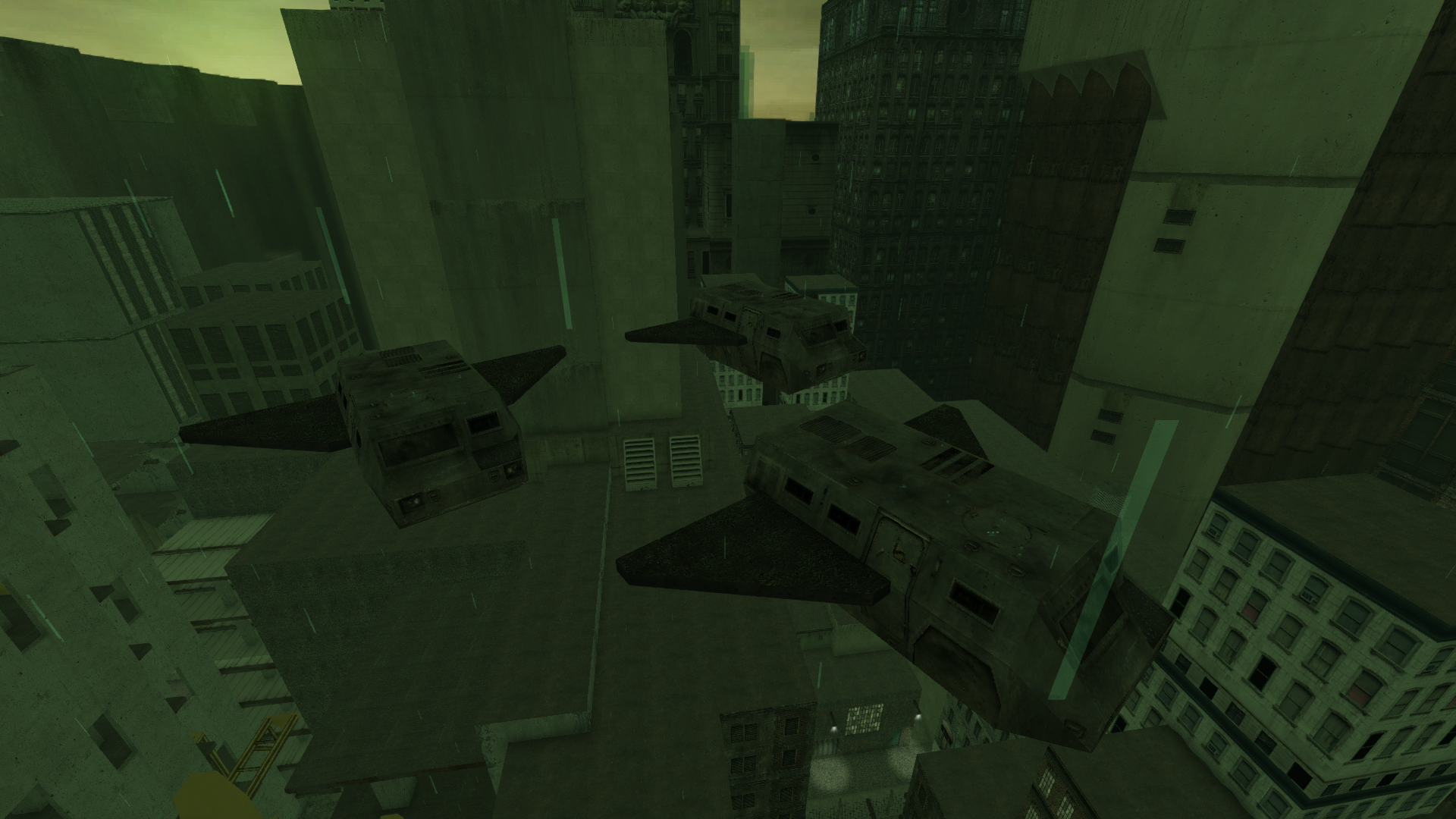 I intend to have the Train and Shuttles move around via ACS scripts. Appropriate sound effects have been added into the current build in preparation for this.
The second major element of the content added since V1.0 is the increase of decorative props to bring more life and grit to the city. Things like the Metrocop security booths, surveillance cameras and a lot of sprite props (mainly trash). Dr. Kleiner now has his beloved hula doll and the Cremator Factory is populated by Cremator Heads.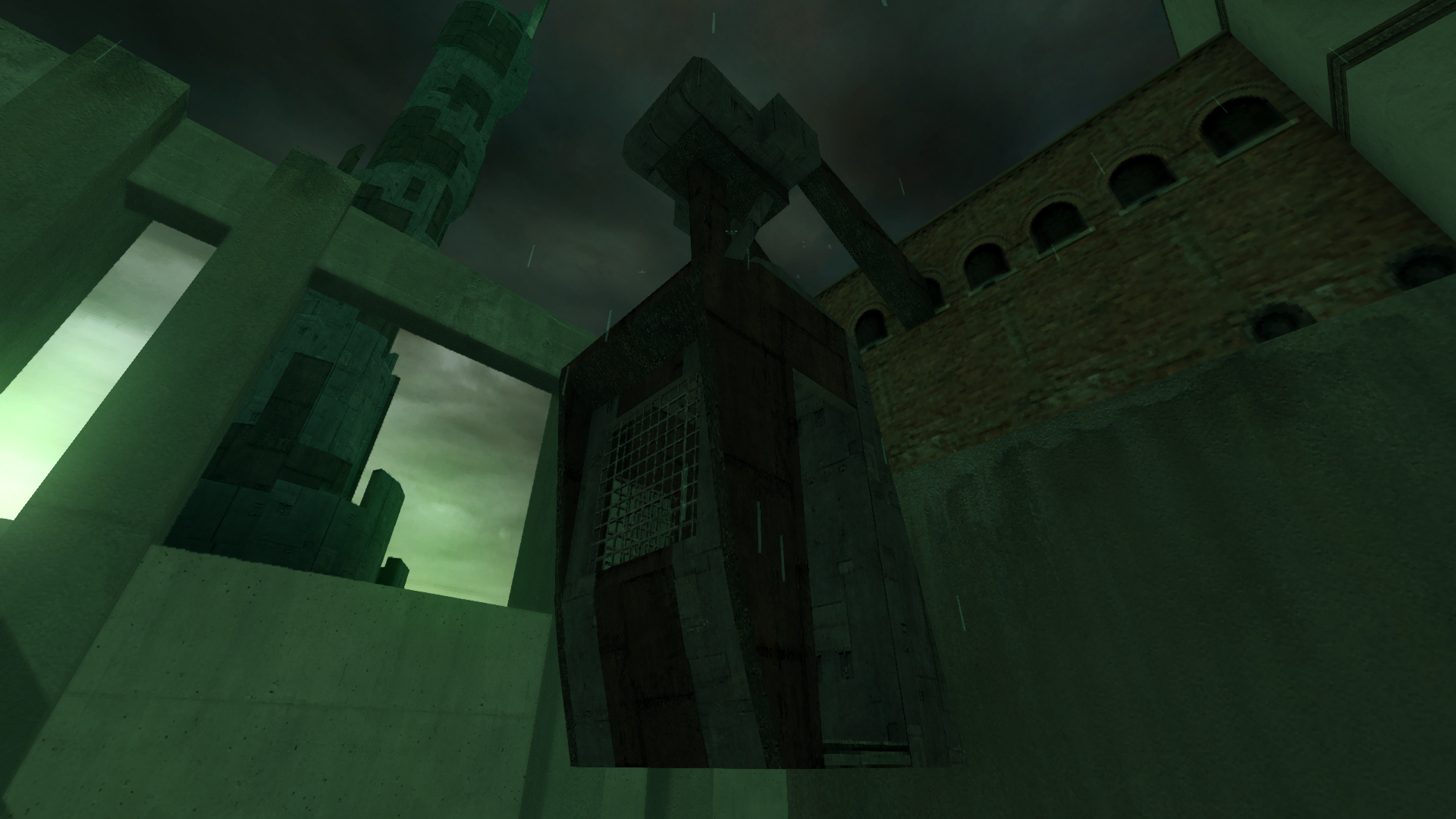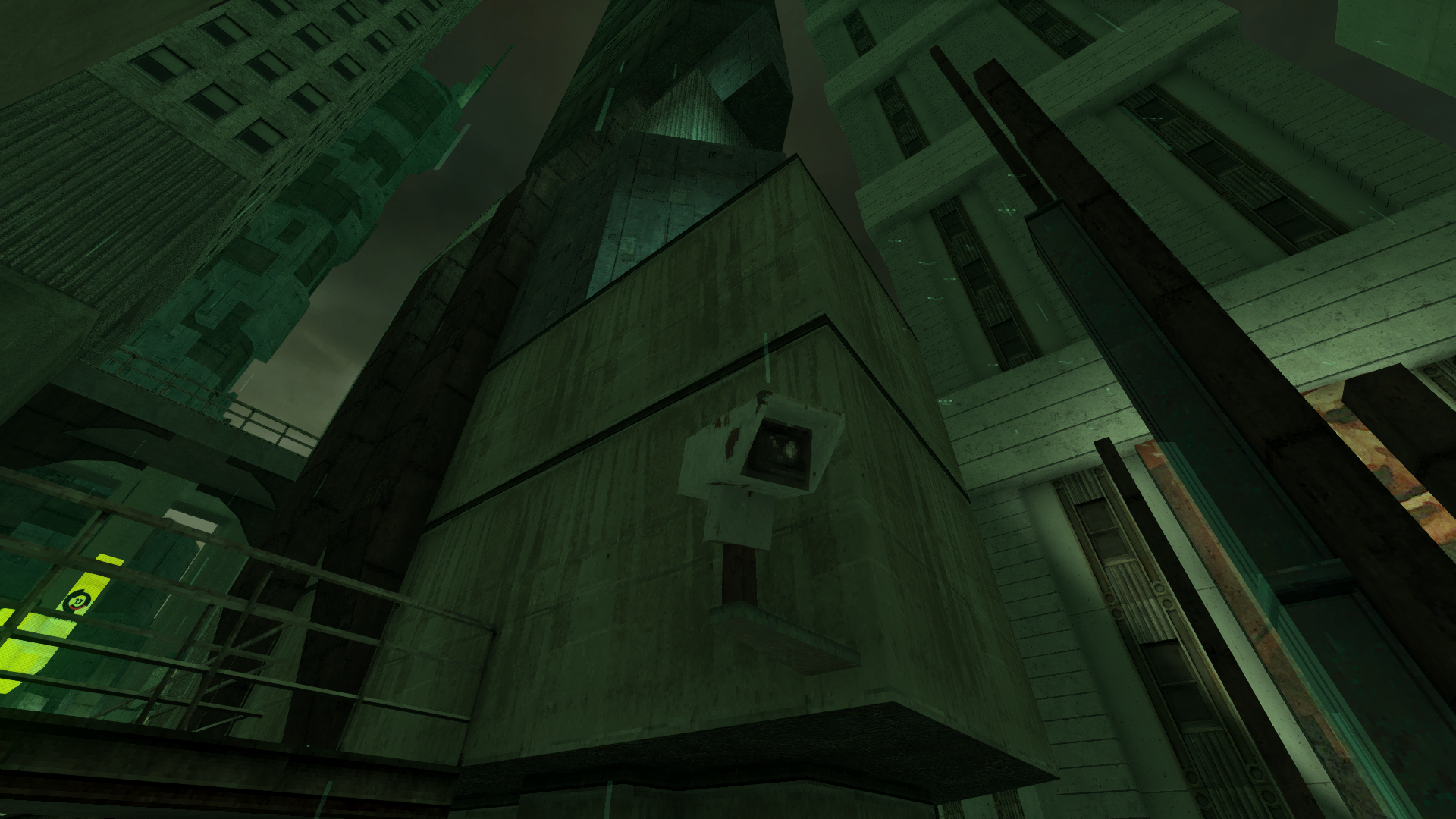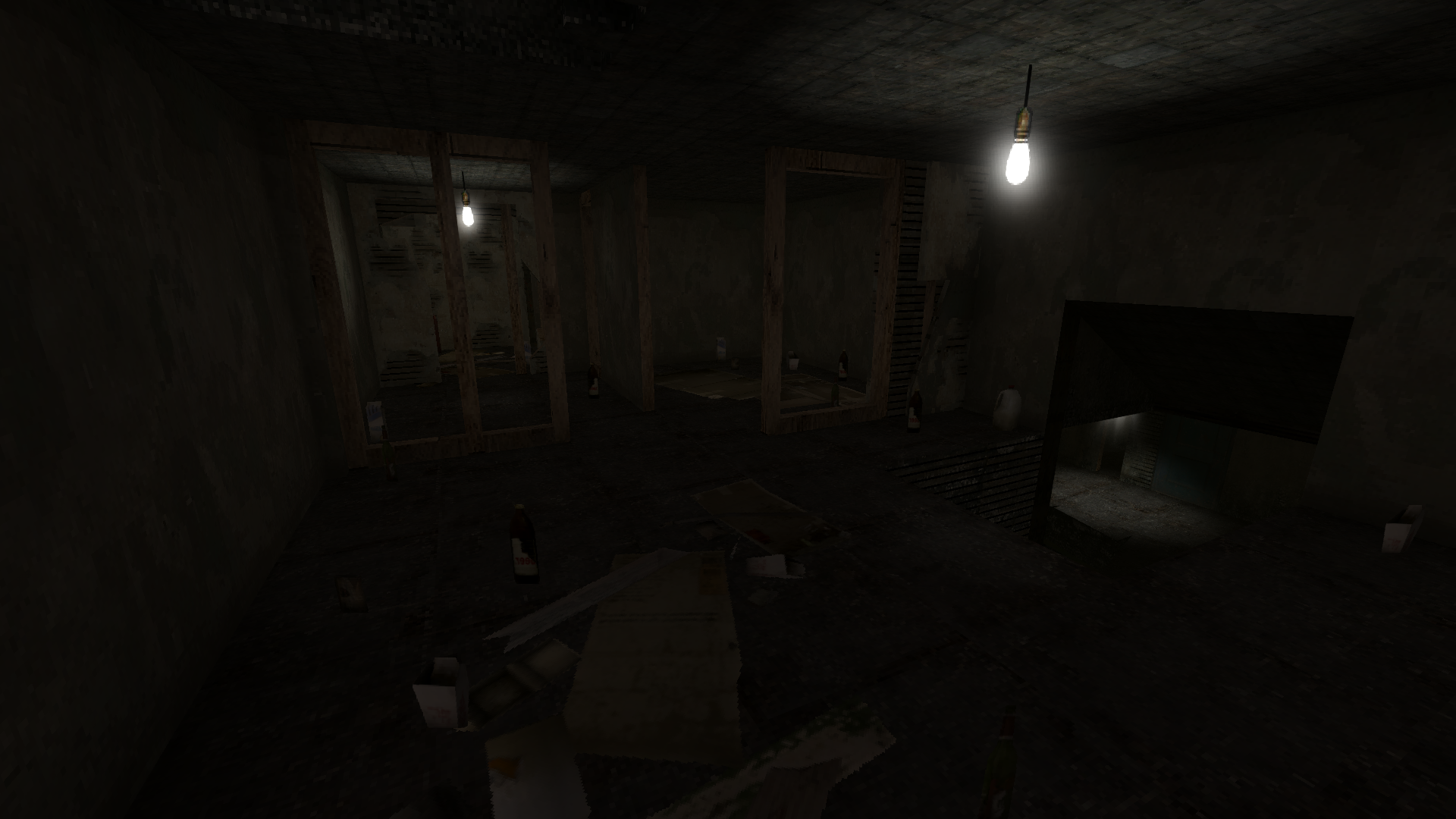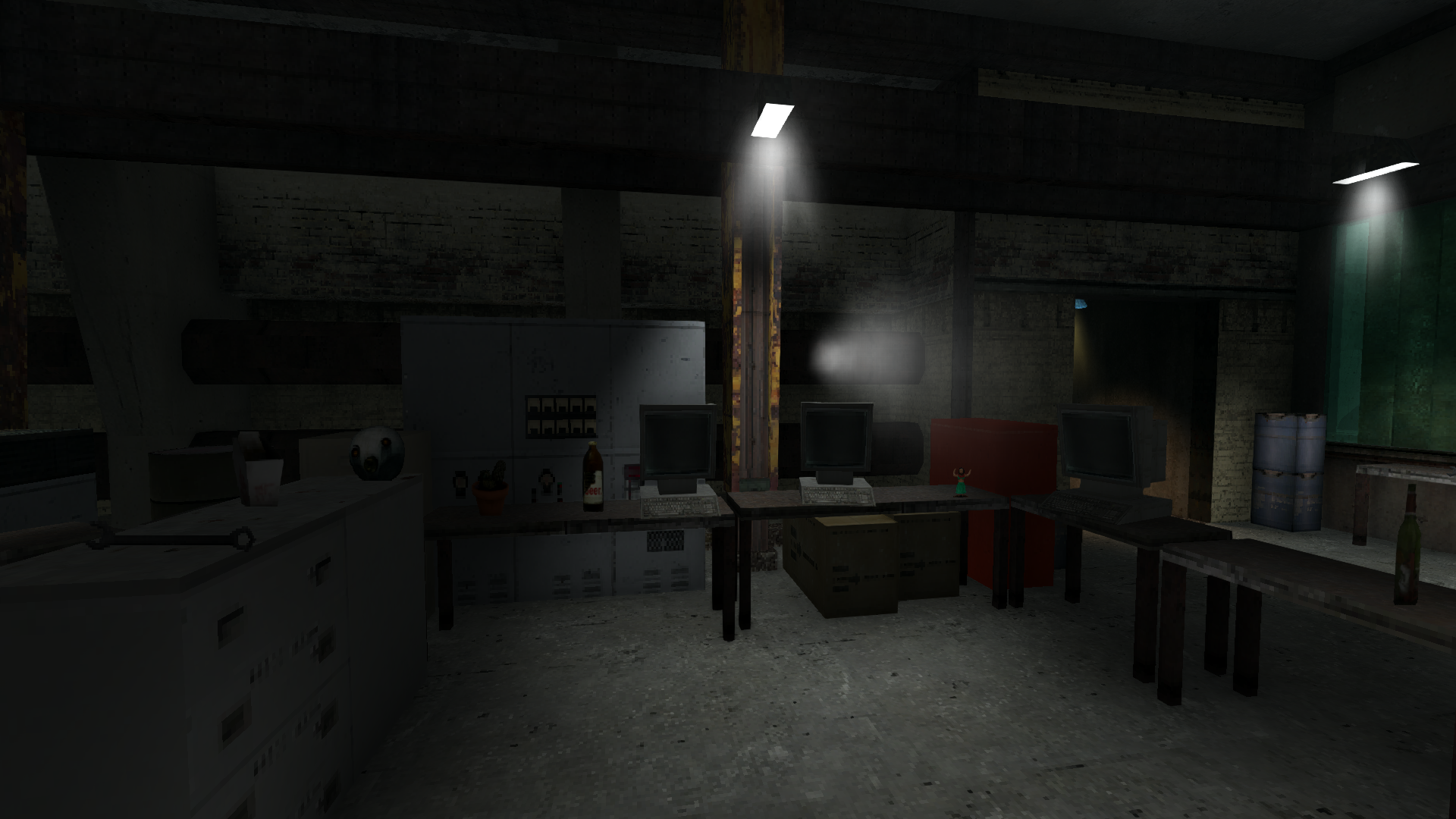 Thirdly and finally comes the topic of NPCs. No code work has been done yet, but they have all now received full sets of sprites - albeit still in a rough state and awaiting refinement.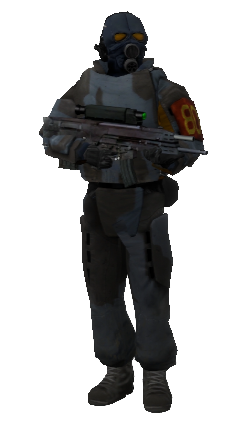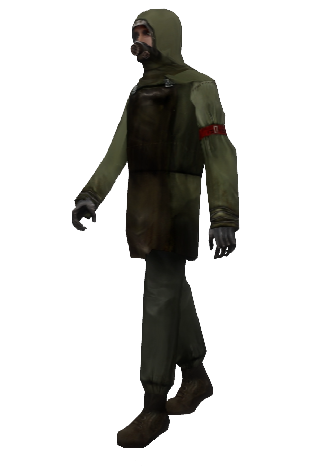 The final decided NPC list consists of:
Gasmask Citizen
Combot
Crab Synth
Cremator
Metrocop
Mortar Synth
Combine Soldier
Stalker
That's all for now. The next news update will be when V1.1 launches with all of the above featured content and likely some more stuff on top.