Dense forests filled with vegetation and wildlife.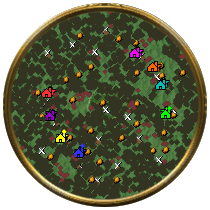 Deep forests that cover the land and a small elevated plateau in the center provide strategic possibilities. Wood is plentiful. Huntables include Deer, Apes and the powerful Wild Mûmakil. Mines provide coin. There are no Natives or Trading Posts on this map.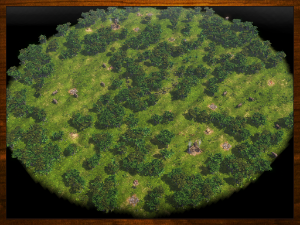 A view from above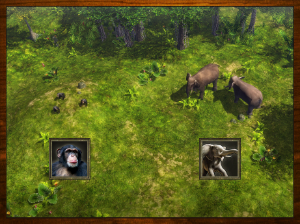 These huntables will attack back so make sure you send multiple villagers to kill them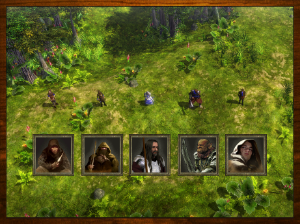 The availiable mercenaries on this map include the Assassin, Bandit, Black Númenórean,
Half Troll and Outlaw. The Black Númenórean unit has not been textured and
this is not the final look, it is a draft.
Overall this map will ensure that you can attack your enemy quickly (and vice versa) since there are no major obstacles (rivers, cliffs ...) constraining you to do so. The new flora and fauna is a refreshing change of scenery, so far this is the only map in this modification with this terrain and these trees.
I hope you enjoyed this small update and have a Happy New Year! Please comment below your critics, concerns and thoughts about this map!