Keep on changing...
Over the last few days we've tried to improve our website and forum to make them more accessible for the community. We've decided that to further improve the website we need to move it to a new host, ra3unleashed.webatu.com.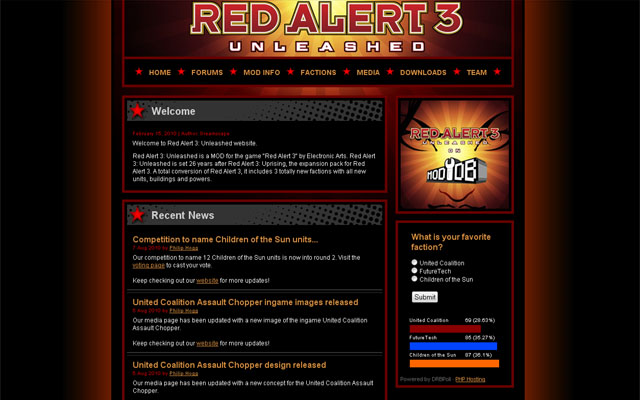 This move allows us to expand our forum to allow any user (registered or not) to participate. While we did consider the ModDB forums, a few limitations meant we decided to host the forum on the same server as the website.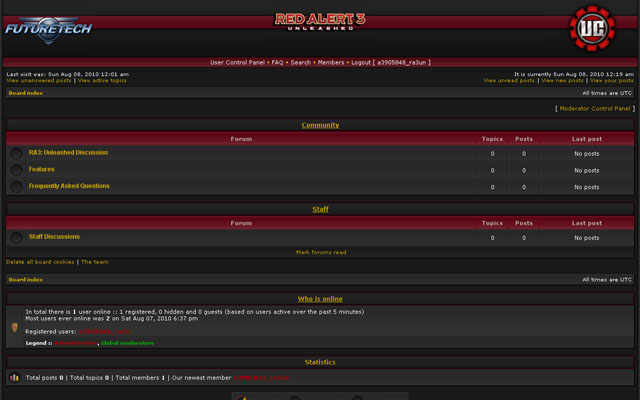 We hope you will continue to follow our MOD, and make use of our new forum and website. Remember to visit the voting page to vote for the names of 12 Children of the Sun units. Your vote counts!
Voting ends at 12 midnight Friday 13th August 2010.


Many thanks
Philip Hogg
Red Alert 3 - Unleashed
MOD Leader / Lead Artist