I wanted to achieve two things, minimal but efficient ui. Having the most important parts near the center of the screen lets that the player look where its flying while still being keep track on his or her ammo.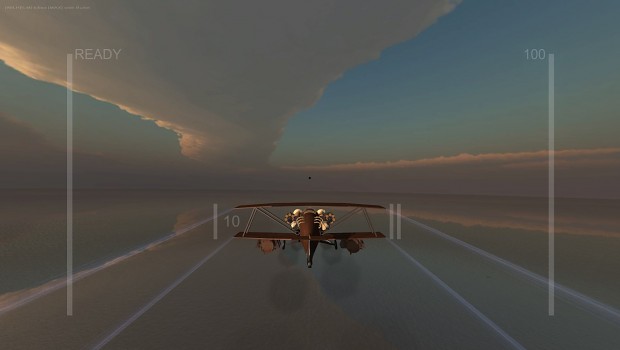 When using ammunition based weapons this bar shows
the progress when reloading.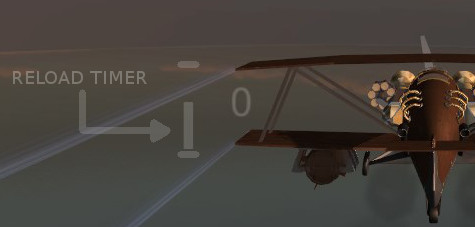 These two bars show the respawn time of weapons
like the barrels, homing missiles and the batapult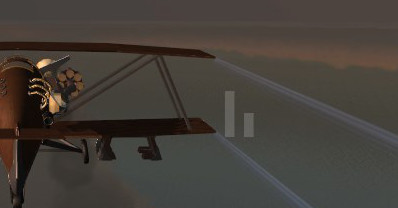 To the far left and the far right we have placed the ability cool down and the health bar, keeping them out of the players face. There is still a couple of this to be added, a mini-map, a chat window and some game mode specific stuff.