Greetings Pioneers!

After months of work and the immense patience that has been bestowed upon us by all, it has arrived! the latest hotfix release. The update is inbound imminently and your client should update soon!

All the work you've been currently seeing through our weekly blogs is on it's way as well so make sure to keep those hawk eyes on us for more updates.
In this release you can enjoy the new upgradeable turret system in Multiplayer, and a vastly improved (and less difficult) beginning to the Singleplayer game. Amongst many other fixes and optimisations which we've included further down.
New missile turret upgrade levels: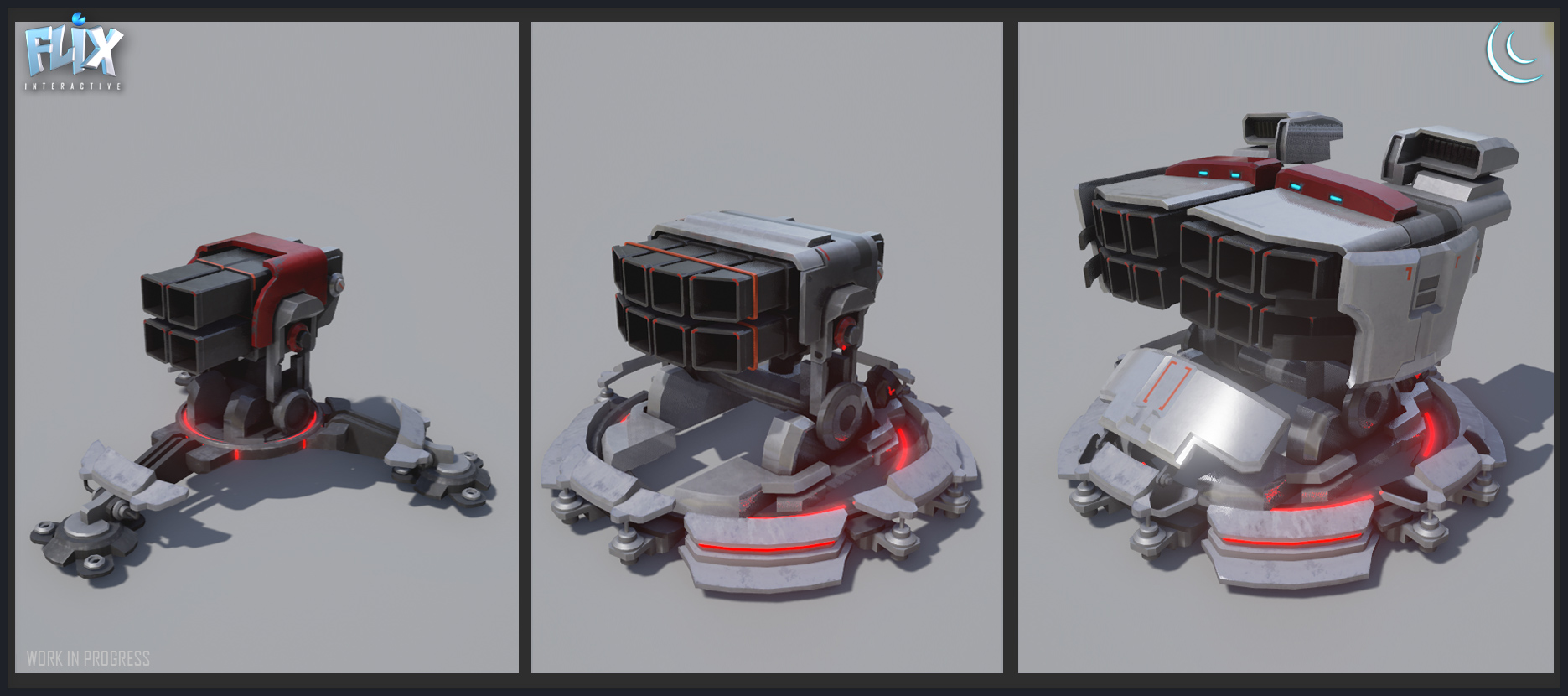 New gun turret upgrade levels: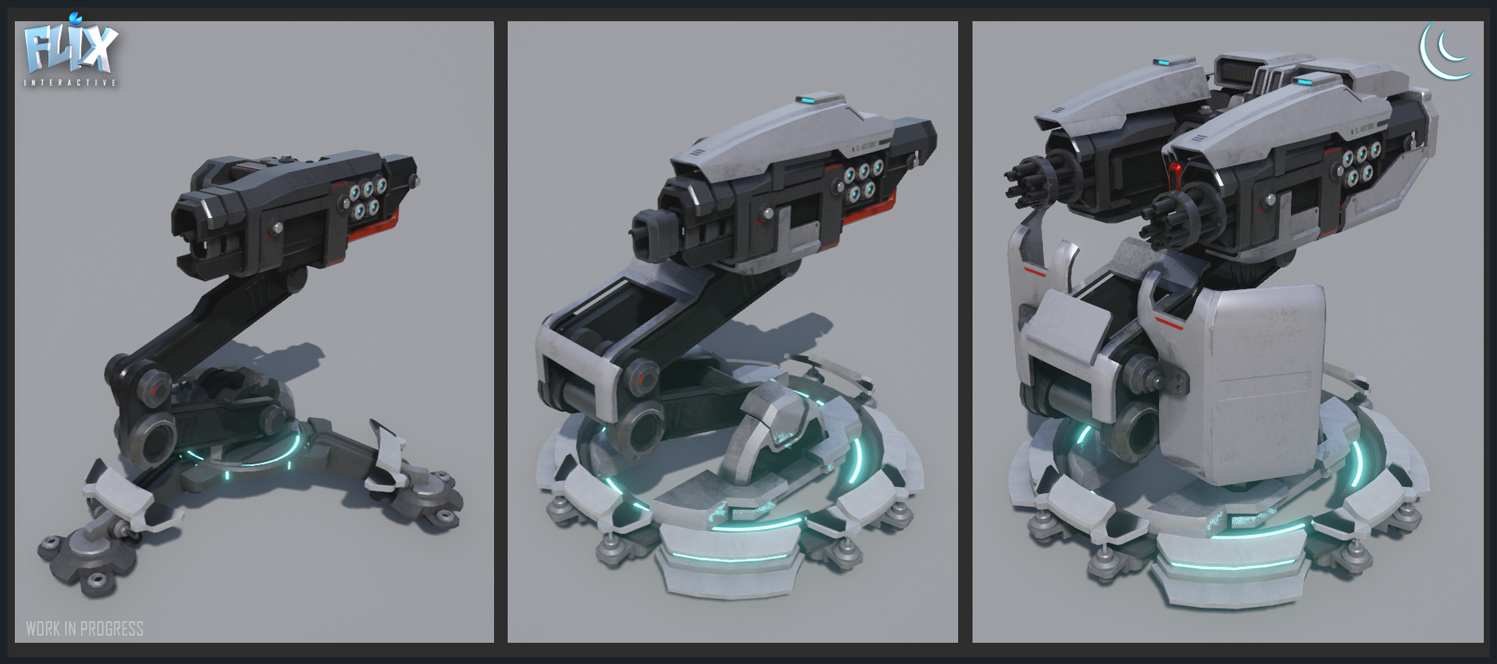 This also includes progressive damage visuals for each model: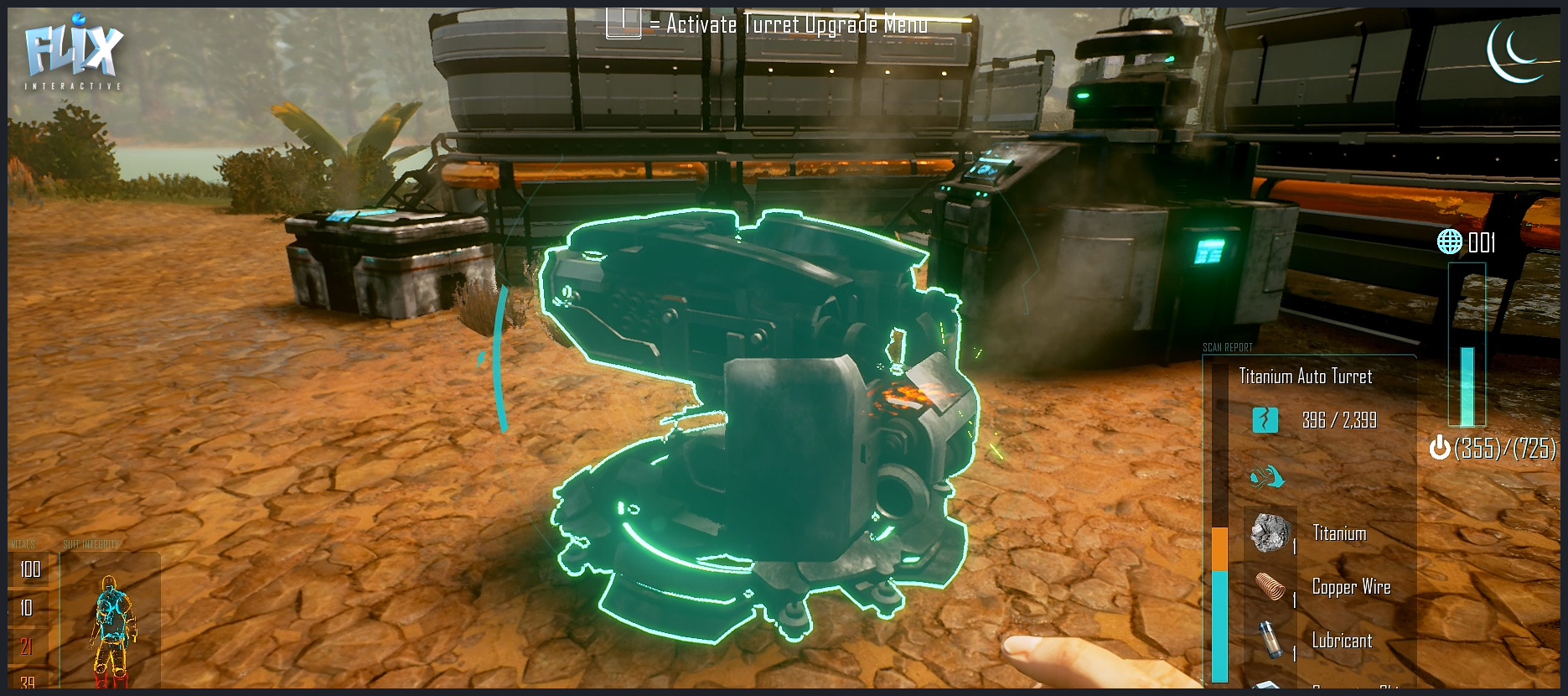 Another big change is the games load times, which have been reduced drastically. So now there's no need to put the kettle on for a hot drink before diving in.. unless you really Love a good tea of coffee. (we actually think it's essential to the survival experience).

Important: THIS IS A HOT FIX UPDATE - ALL OFFICIAL SERVERS WILL BE WIPED
Please be sure to update your own custom servers.

Full change list is as follows:



Upgradable Turrets! - The Laser Turret, Auto Turret and Missile Turret can now be levelled up similarly to the Eden Kit, improving their stats and visuals!
Upgrading the Eden Kit now changes the Eden Kit model.
New explosions and sound effects for structure destruction. Different utilities explode in different ways depending on their purpose.
New surface impact effects for every combination of surface type and weapon!
New fracture/destruction effects for each type of mineable rock.

Tweaks to standard Intro sequence wave difficulty. Removed C21 waves if you arrive after dawn. Please note the intro sequence is heavily work-in-progress and will change considerably in future builds!
Updated all mineable rocks - larger rocks should perform better in Multiplayer.
Improved PFX for all turrets. Turrets should also look more epic as they're levelled up!
Removed Candy Cane from loot drops! (Yep, it's not Christmas anymore)
Reduced IKA viper rate of fire.
Balanced base turret level stats to do more damage.
Temporarily disabled several of the smaller Colony bases to improve load times whilst we work on speeding up the loading of buildings.
Optimisations to structure load times (there is more to do here but it's a good start)

Fixed several places in the level the player could get stuck (thanks for reporting them guys, keep 'em coming!).
Fixed an area of the map where you could build outside of the playable space, potentially causing a crash.
Fixed a variety of level visual inconsistencies and collision problems.
Fixed Eden Kit levels not resetting their health when upgraded
Fixed an issue where the kinetic laser didn't consume energy when fired.
Deployment UI now correctly selects the first Replication Unit properly, instead of just highlighting it orange which caused you to still spawn in a random Region instead.
Armour now saves its Integrity value and loads it correctly again
Closing the dropbag UI column refreshes the inventory so you can once again see items you were about to drop straight away
After promoting a Colony member, fixed a bug where you got multiple popups, and would be unable to move
Pressing enter in the Server password popup enters the text
Eden kit now lets you upgrade it to level 5 after a savegame
Fixed spelling errors on some item descriptions
Fixed long Multiplayer names so they don't cut off
Fixed a major server crash to do with engine garbage collection and replication of certain information to clients

See you in the fray!

-Team Flix