News: Huge updates and new web series.


Tokyo Darkis a side scrolling noir adventure game with an anime style.
Watch the first Tokyo Dark gameplay Vlog now!
Tokyo Dark has seen many new updates recently:
New inventory system lets you drag and drop the items you want to use.
New areas to explore: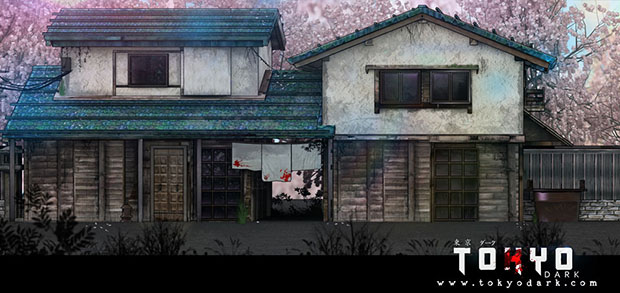 New maps of Tokyo:



It's been a busy time here in Tokyo, we've had to fight giant typhoons (and giant kaiju) to bring you
this latest update! Things are going well, we've had a new animator join our team and are still on
schedule to release a playable prologue early next year.

We've added lots of new features to the game; RPG like stats, drag and drop actions, and tons of new beautiful art. Oh, and we've launched a new video series recording the development of Tokyo Dark.
Be sure to check it all out and sign up to our e-mail list to get extra information at:
Please let us know what you think, we'd love to hear your feedback!