So some of you seems to not appreciate real art. And so we're getting a lot of complaints about our texture.
Therefore i decided to remove beautiful artworks like this one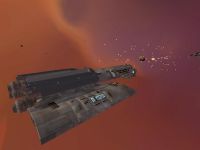 And change it to those.
(Please note that those are simulated texture render in-game models will be lighter and wont have any weird light effect)
So thats about it. I'll post more remade texture soon.
See ya
Piper