Two of the most important new additions are character creation and map selection. This means we now have a completely functional New Game system which brings us one step closer to a game people will maybe want to play.
Character Creation
Character creation is simple and quick, and while there are only four base bodies to choose from, there are enough customisation options to allow you to give your Saxon a bit of sparkle. Over time I will expand on it and add in more base bodies, and texture sets.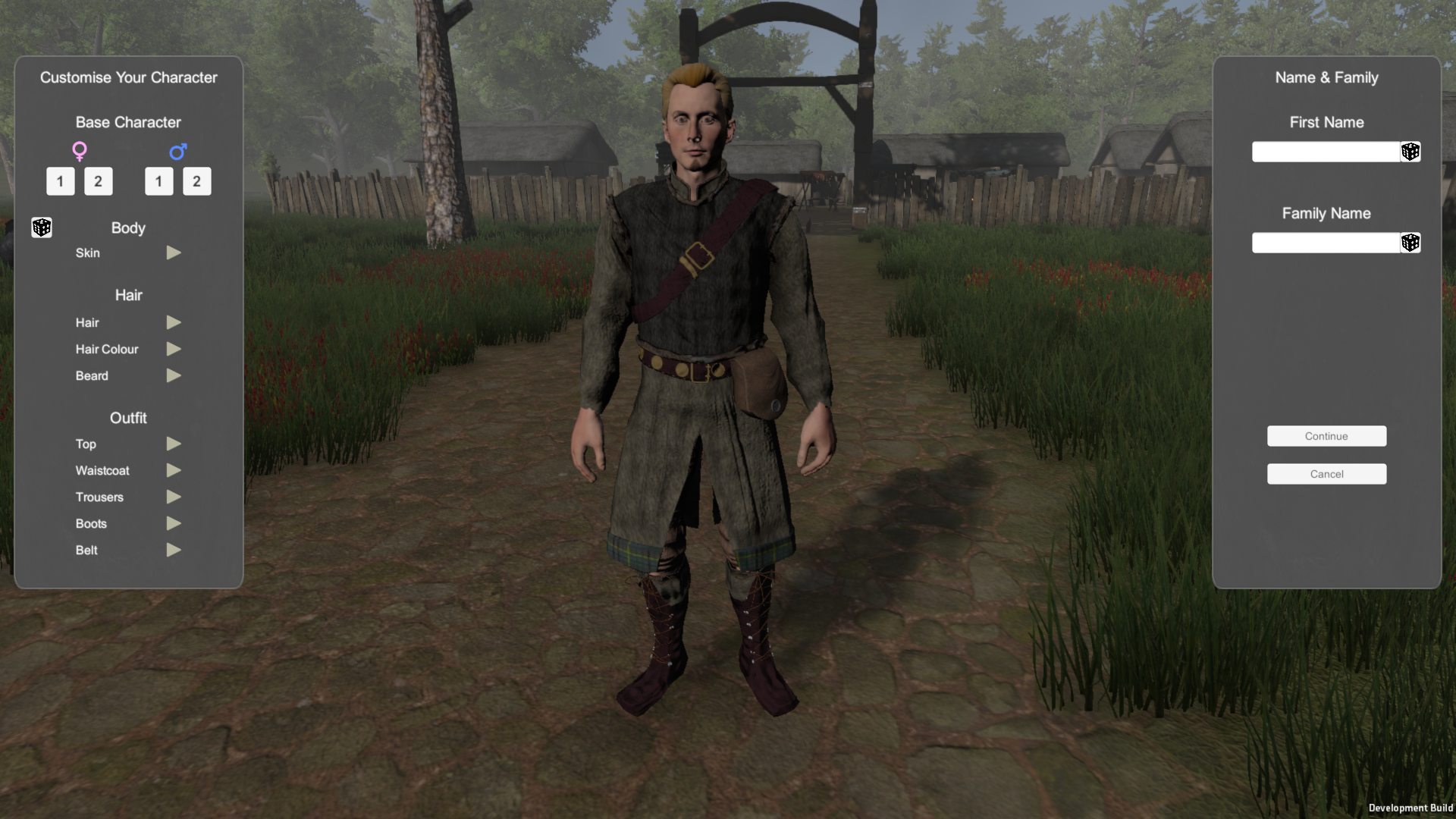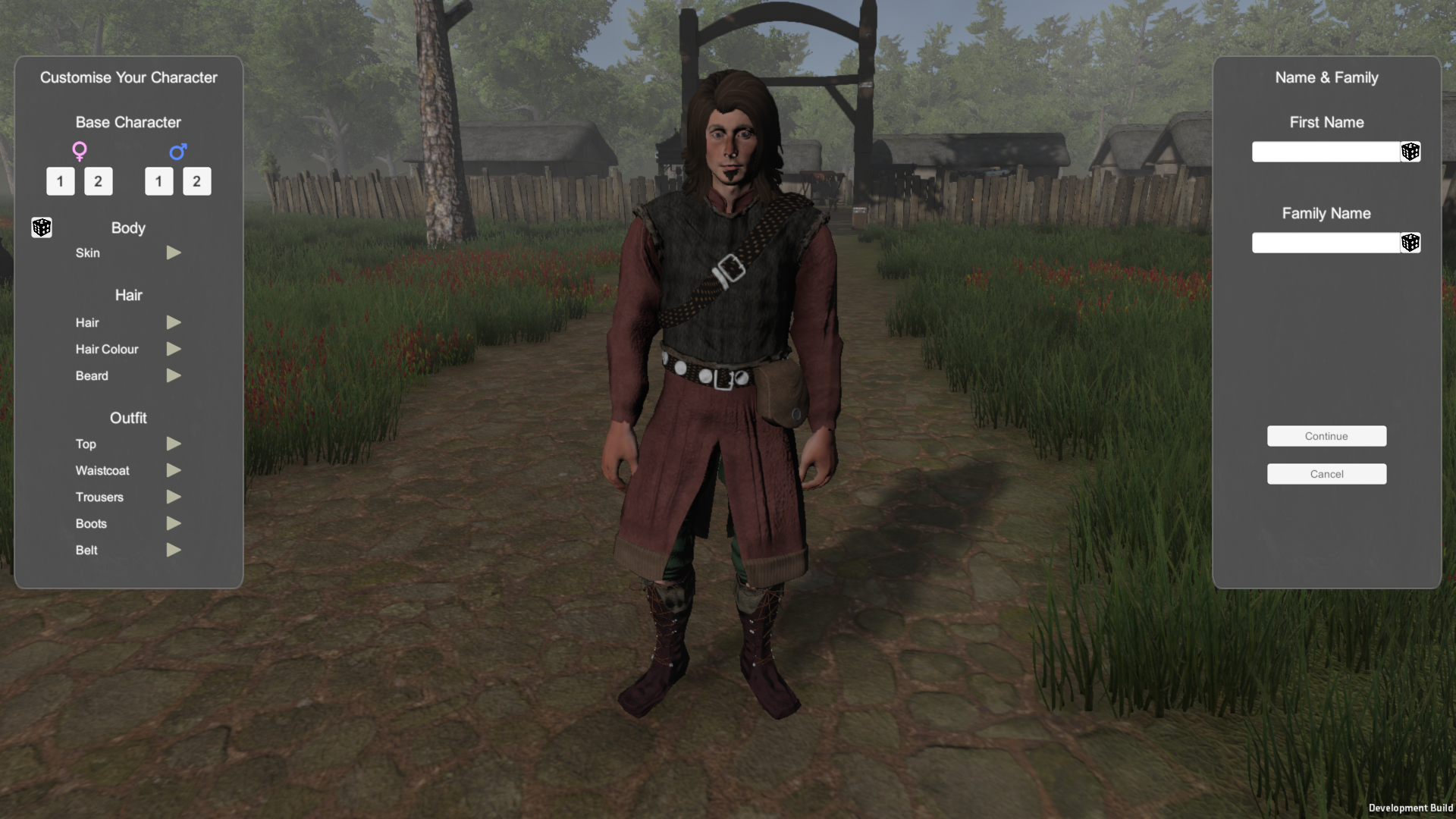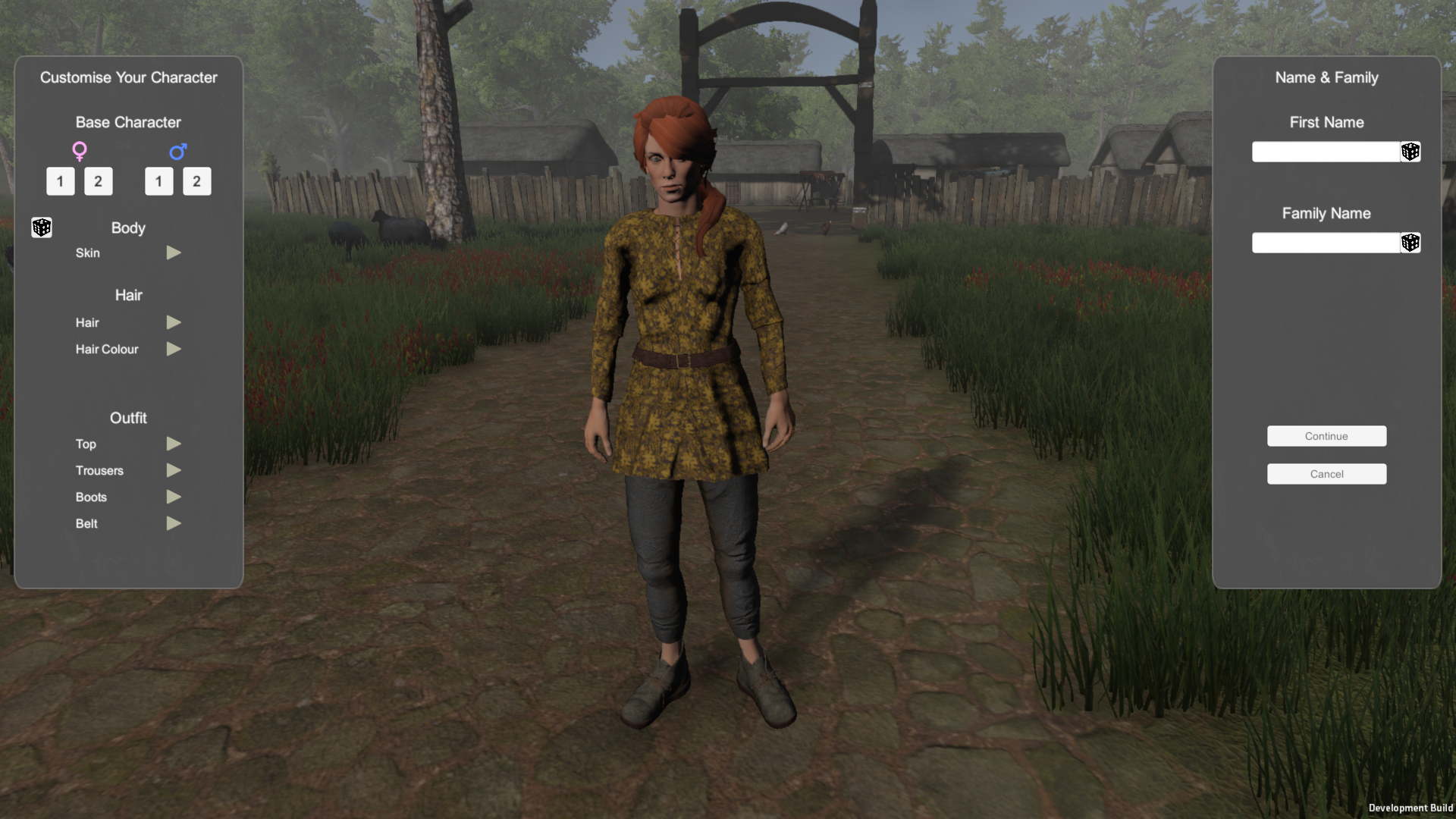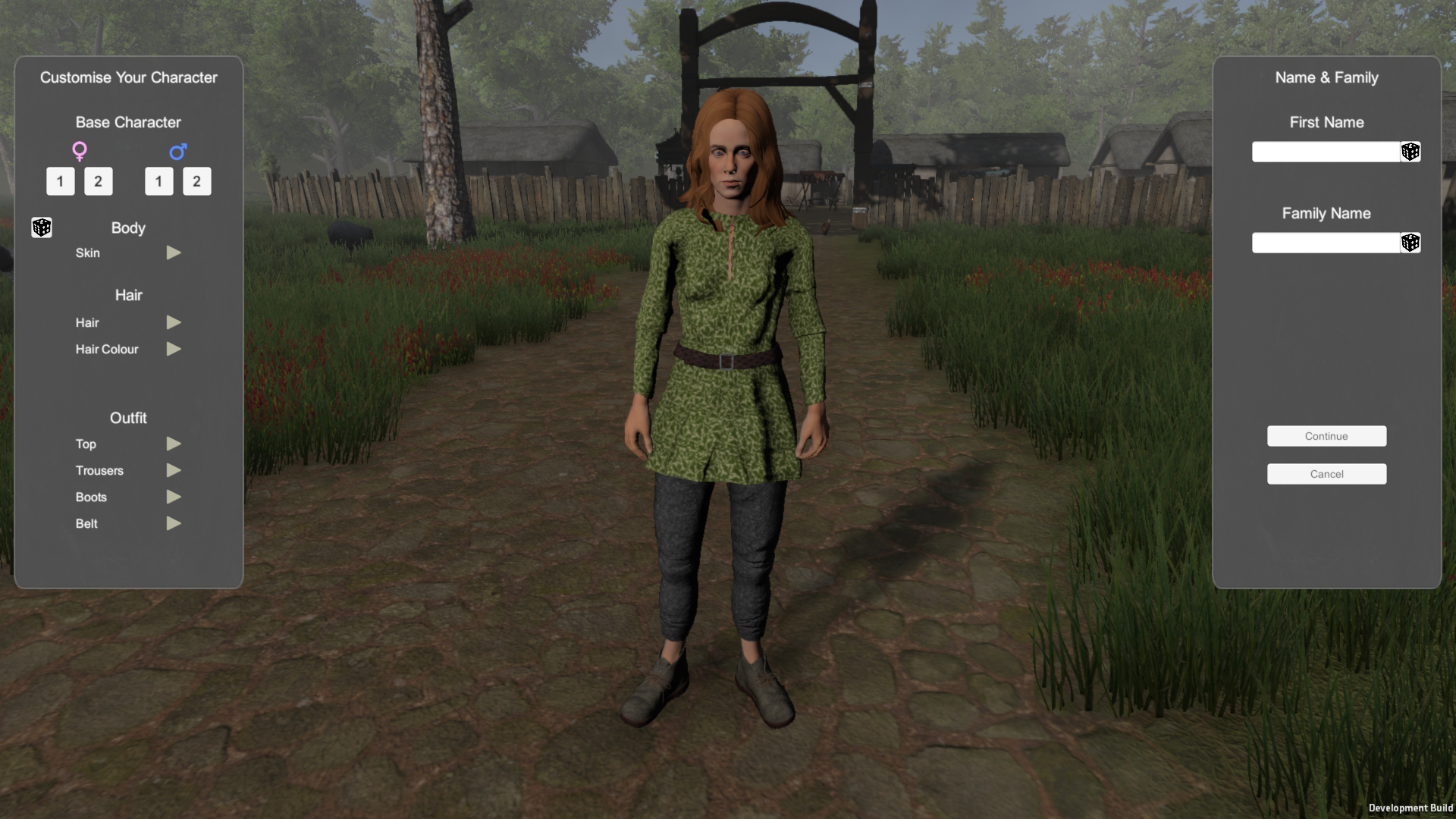 Map Selection
Map selection is also in an early state, but works well. You can select a playable area in Saxon territory from a larger map of England and then select the town, village, or hamlet you want to start in. The playable area you select will roughly match the actual geography of the corresponding area in real-life England as will the surrounding distant landscape. However, for creative reasons, the names and locations of the villages, towns, and hamlets are completely fictional, but not unrealistic.
New Playable Area
Sticking to the theme of maps, a while ago I started crafting the first proper playable area. It's large enough for at least four settlements of various sizes, however only two will be accessible in the beginning of the game, until the Saxons liberate the other ones from the Vikings. This is a theme that will carry through for a lot of the game, more and more land and settlements will become available as the Saxon armies continue to advance on the Vikings. Of course, more available land means you'll have more opportunity to expand your personal ventures, and more settlements mean more places to trade.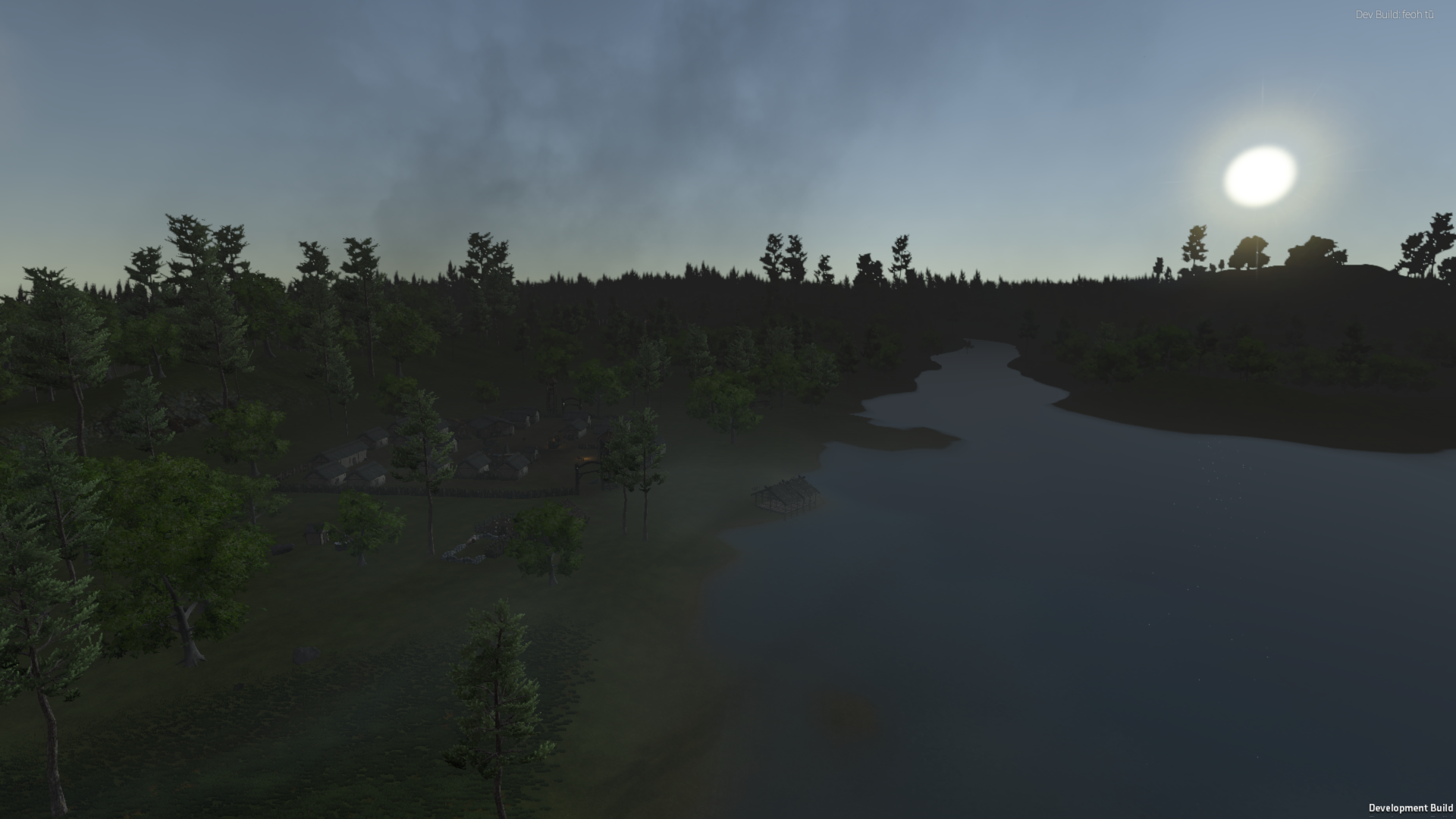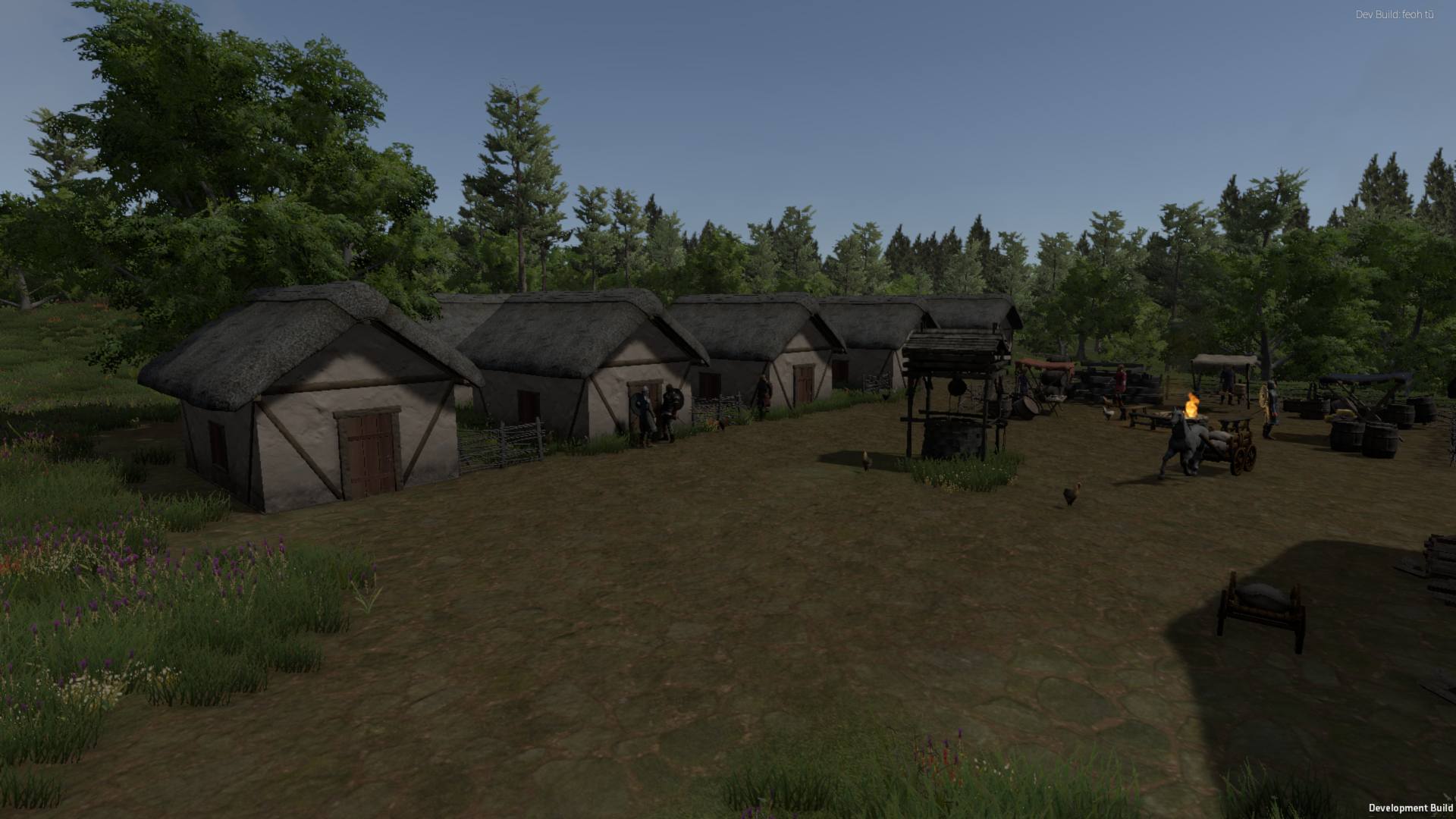 Relationships
People now grow to like or hate other people. For example, if you hire a person they will start to like you, and then each time you pay them their wages their like for you will grow. But if you end up firing them, they probably won't be too fond of you anymore.
Simply talking to a person or giving them a gift is a good way to gain a better relationship with them, while yelling at them or hitting them will make them hate you a little bit.
This functionality isn't limited to the player. You will see people often chatting to each other, which is building a bond between them. Over time people start to prefer the company of particular people and will opt to talk to them over someone they hate. This chitchatting can go beyond simple friendship and lead to something a tad more serious, e.g. babies.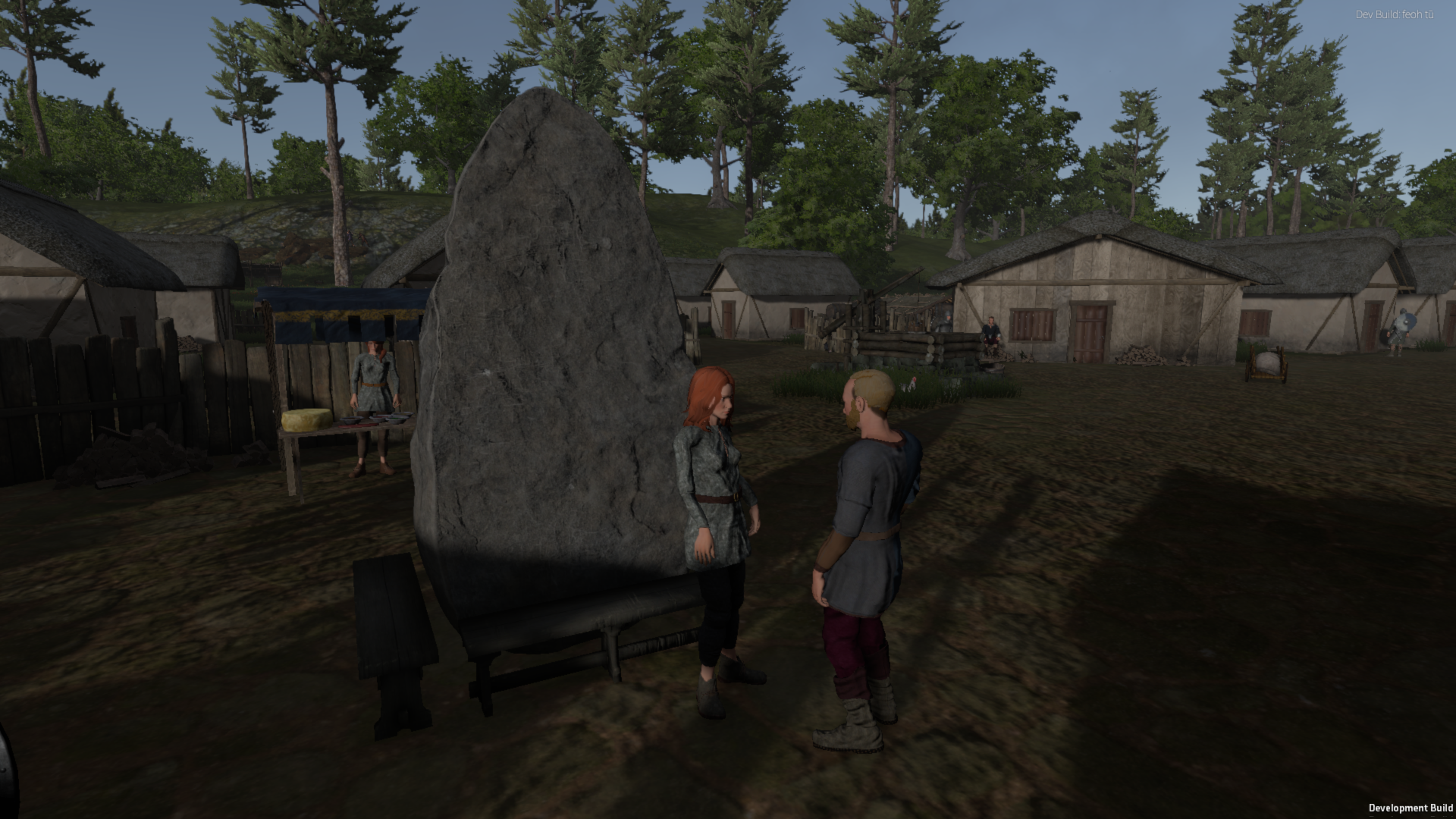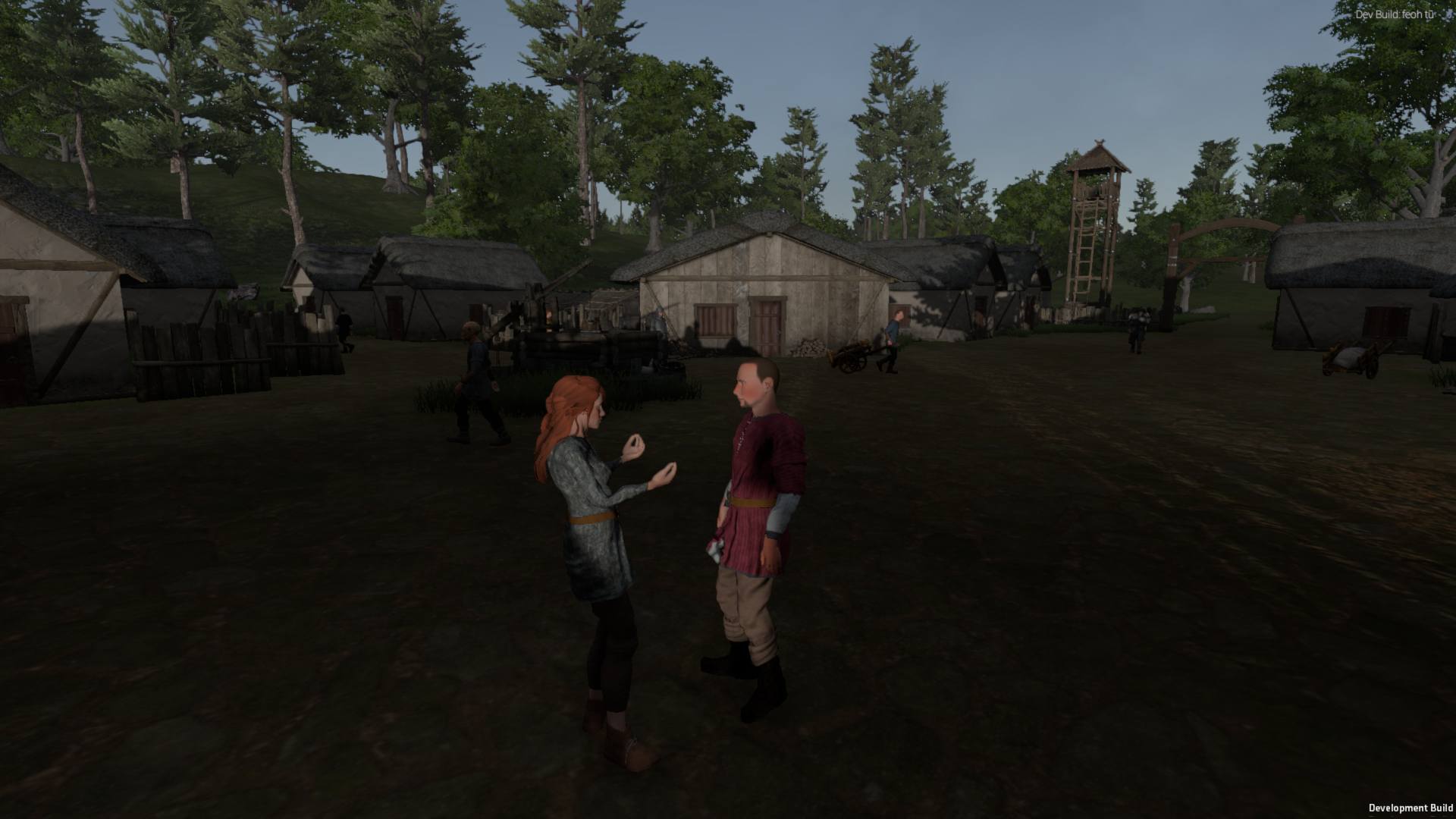 Date Change
Initially the game was meant to start in the year 900AD, I have now pushed this back 20 years so now the start date is 880AD. The reason for this is simple, it extends the fighting between the Saxons and the Vikings so that you can witness the war evolve the world around you. As the war rages on the Saxons will start liberating Angle territories from the Vikings which will serve to unlock more maps for you to play on. The plan is to include the ability to move your family to a new map, or to allow you to send a child to a new map and then play as them when they grow up. Once a map is unlocked you will also be able to start a new game on that new map by starting the game in a later year. Don't worry though, there will be plenty of maps available to play on prior to the ones that will be unlocked.
Buildings
Most of the currently included buildings now have various upgrades available to them. Better tools, pet dogs, horse-power, basements, and beehives and some of the upgrades you can expect to see. These upgrades are available to the player as well as the AI, but tend to be quite costly.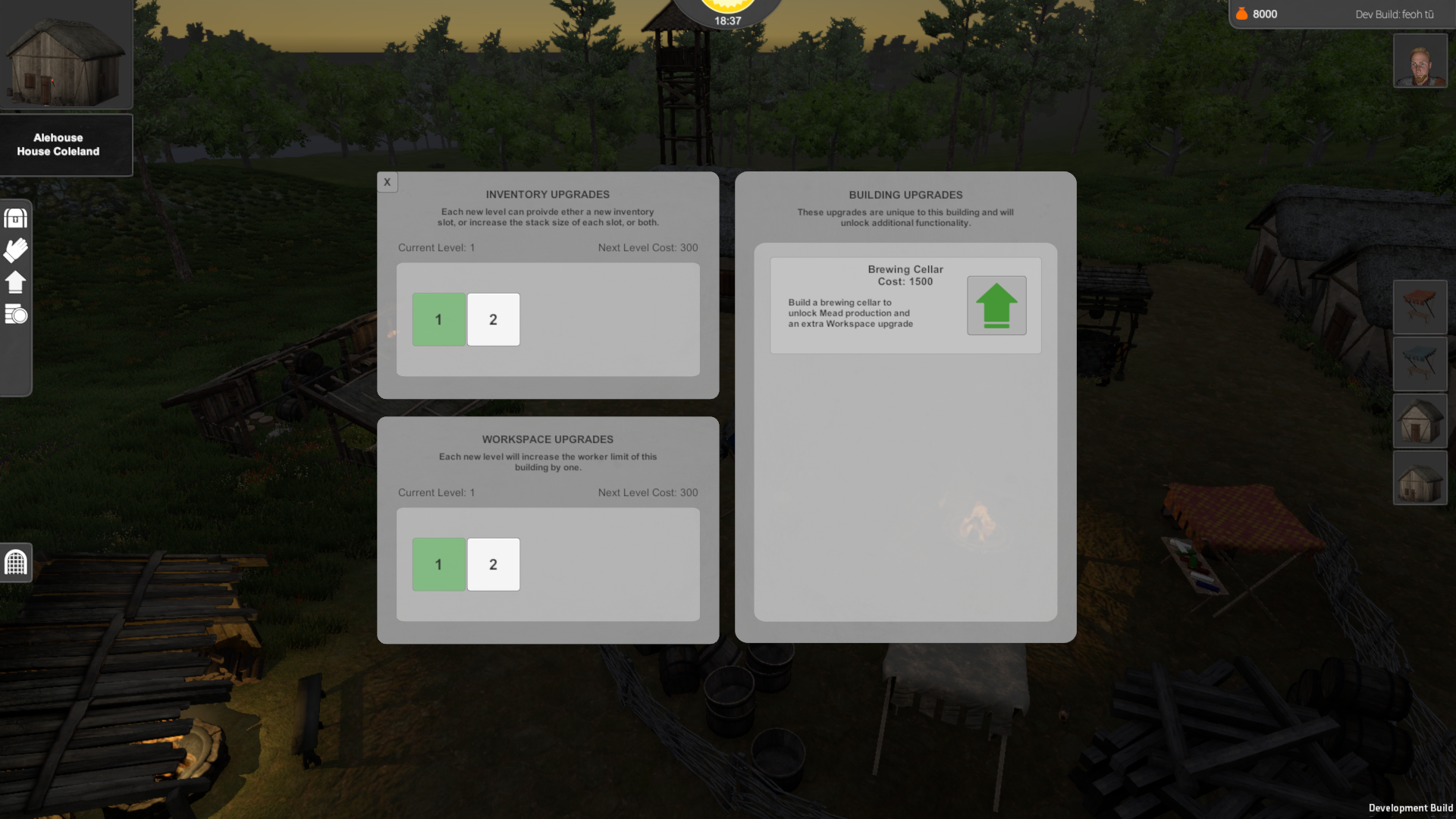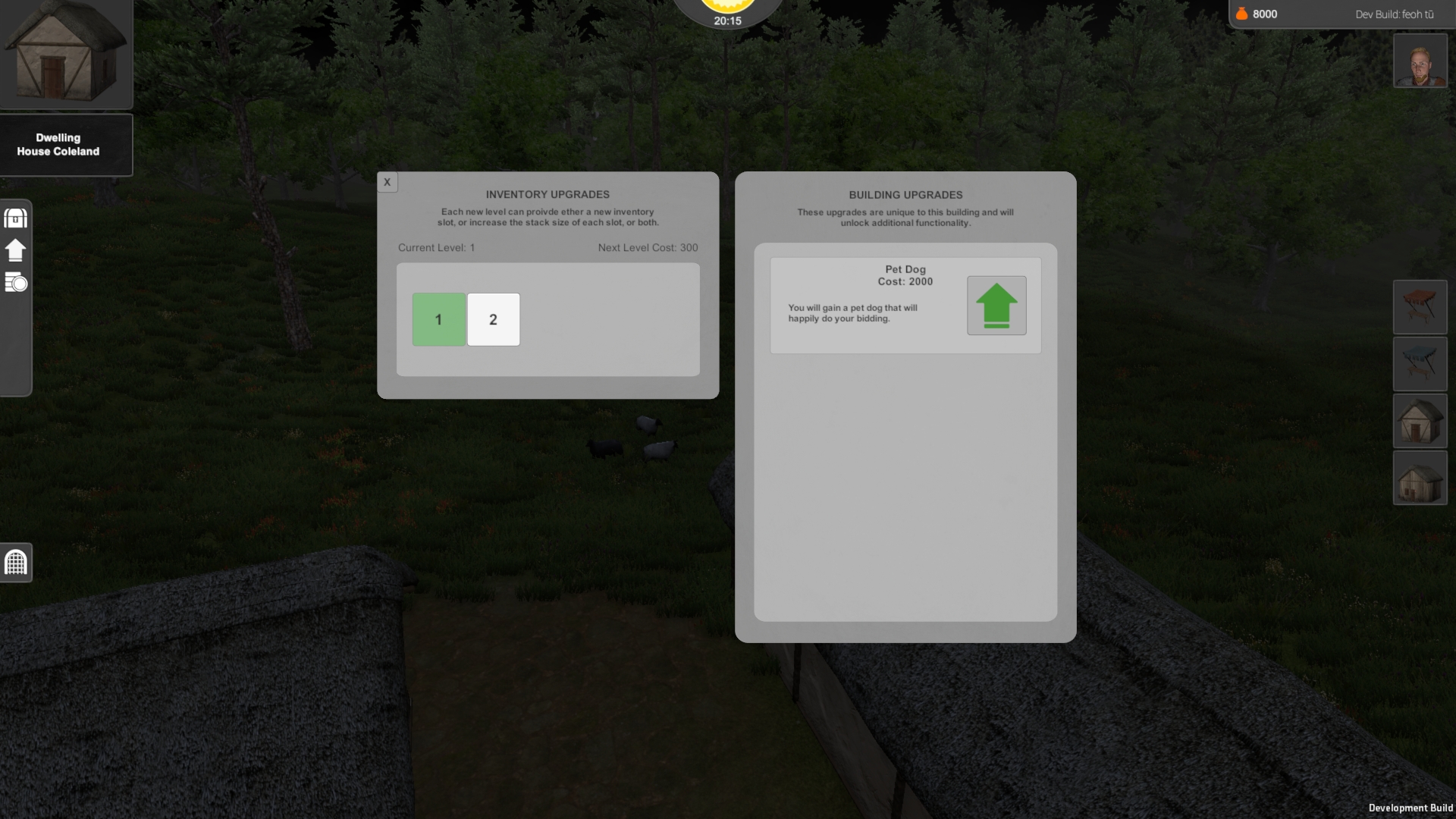 Flour Mill Video
Recently I uploaded a video focusing on the humble flour mill. For those who haven't see it, well here it is. Some of the stuff in this video is now a tad outdated, but you get the idea. :)