MONGOLIA
After many land disputes with the Peoples Republic of China. The Russian Federation decides to declare war on China. China, invading Mongolia to feed their starving population, retaliates by sending troops en mass to Mongolia and into the Eastern parts of Russia, seizing the port city of Vladivostok. The Russian troopers hold valiantly against the "Red Wall", a term coined by Colonel Mikhail Rusakov, the field commander of the Russian Front in Mongolia; but is shattered when they are faced with multiple armour divisions and being ill-equipped.
20 Days after War is declared. Ulaanbataar falls to the PLA.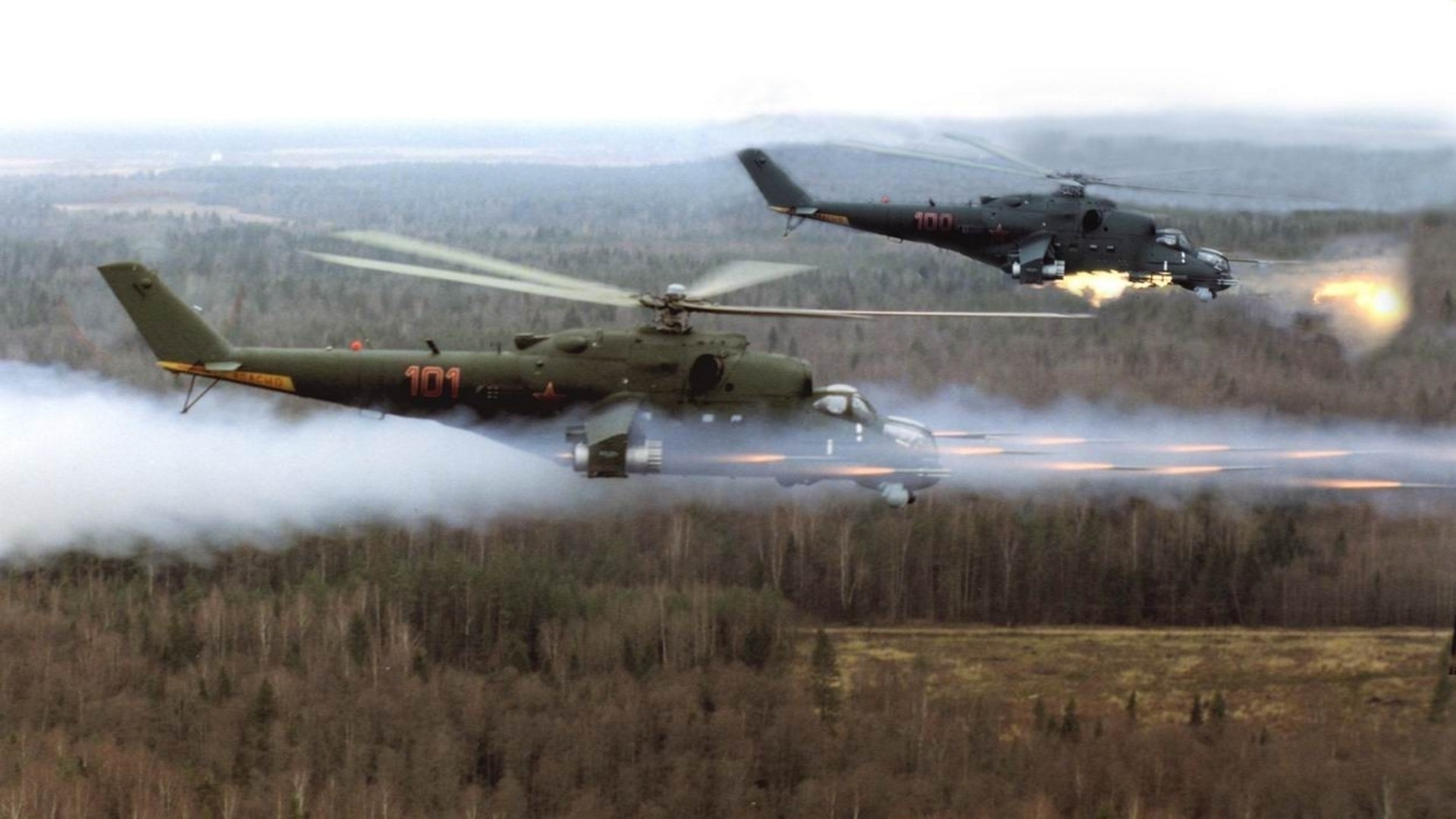 (ABOVE: RUSSIAN HIND GUNSHIPS FIRE A BARRAGE AGAINST PLA POSITIONS NEAR VLADIVOSTOK)
TAIWAN
Through 2012, tensions between the PRC and Taiwan have been strained. On October 29, 2013, a Taiwanese frigate sailed into Chinese waters on accident. PLAAF jets were scrambled to the ships and were armed with ASMs. The Taiwanese frigate was sunk. Due to the charged atmosphere, Taiwan instantly declared war on China. The Chinese responded by sending an invasion force near Taipei. After successfully creating a beachhead, Chinese troops roll through the Taiwanese countryside, only to face strong resistance in the outskirts of Taipei. Currently, the situation is at a standstill. Taiwan, being an American ally, wants America to help them fight off the Chinese. America, in an economic standstill from China's war with Russia, agrees. The U.S. Carrier Group Andrew Jackson sails to the coast of Taiwan.
The Eagle is now at war with the Dragon.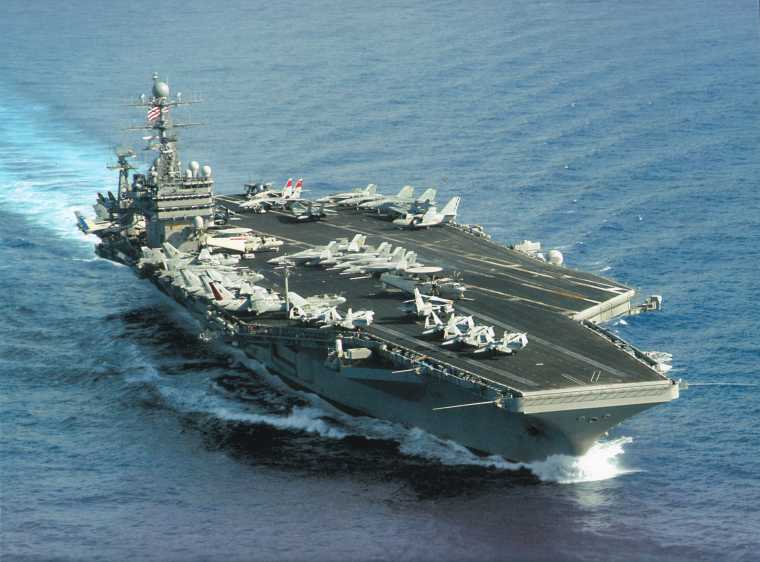 (ABOVE: THE USS ANDREW JACKSON SAILS OFF OF TAIPEI WITH JETS READY TO INTERCEPT THE CHINESE)
THE KOREAN PENINSULA
During 2012, following the death of the former president Kim Jong-Il, the North Korean government still is strong. After the rocket launch in December of 2012, tensions between the South and the North escalated. A massive joint military exercise was held between American and South Korean forces, mobilizing most of the troops stationed in military bases throughout South Korea. North Korea, with Chinese support, declares that South Korea cease the military exercise or face a military invasion.
David then meets Goliath.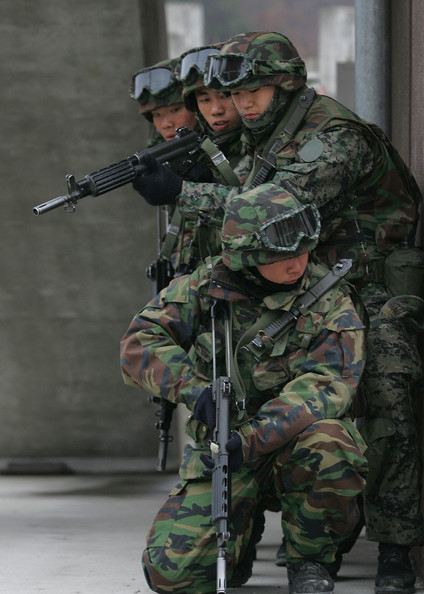 (ABOVE: SOUTH KOREAN TROOPS FACE NORTH KOREAN TROOPS IN THE CITY OF [DATA EXPUNGED])