We have been keeping those from you far too long. So without further ado, here's the image drop for our coop platformer Mercury Shift 3D.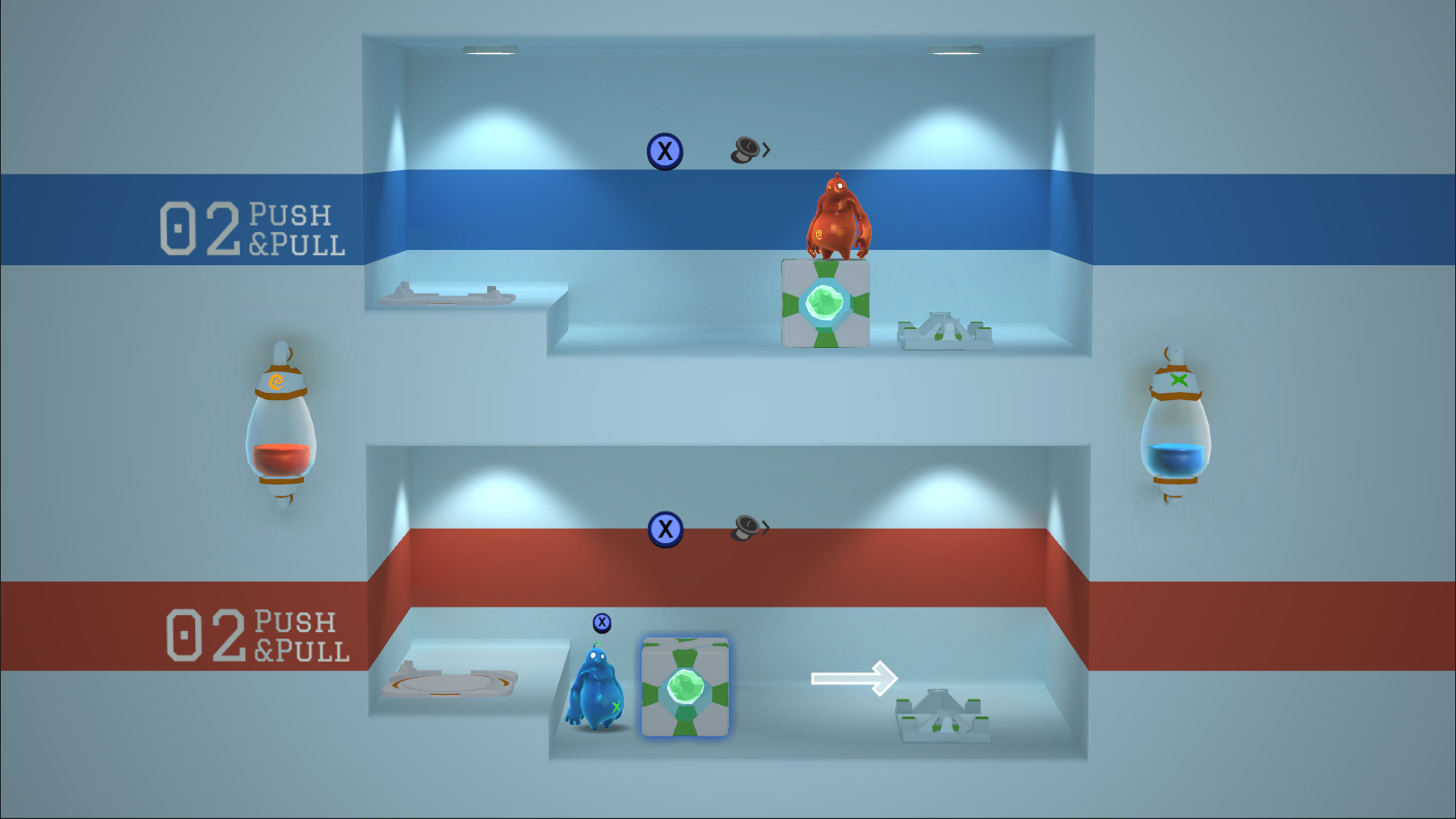 This is one of the small chambers where players learn new abilities. Those chambers are very neutral and small. No windows, just learning.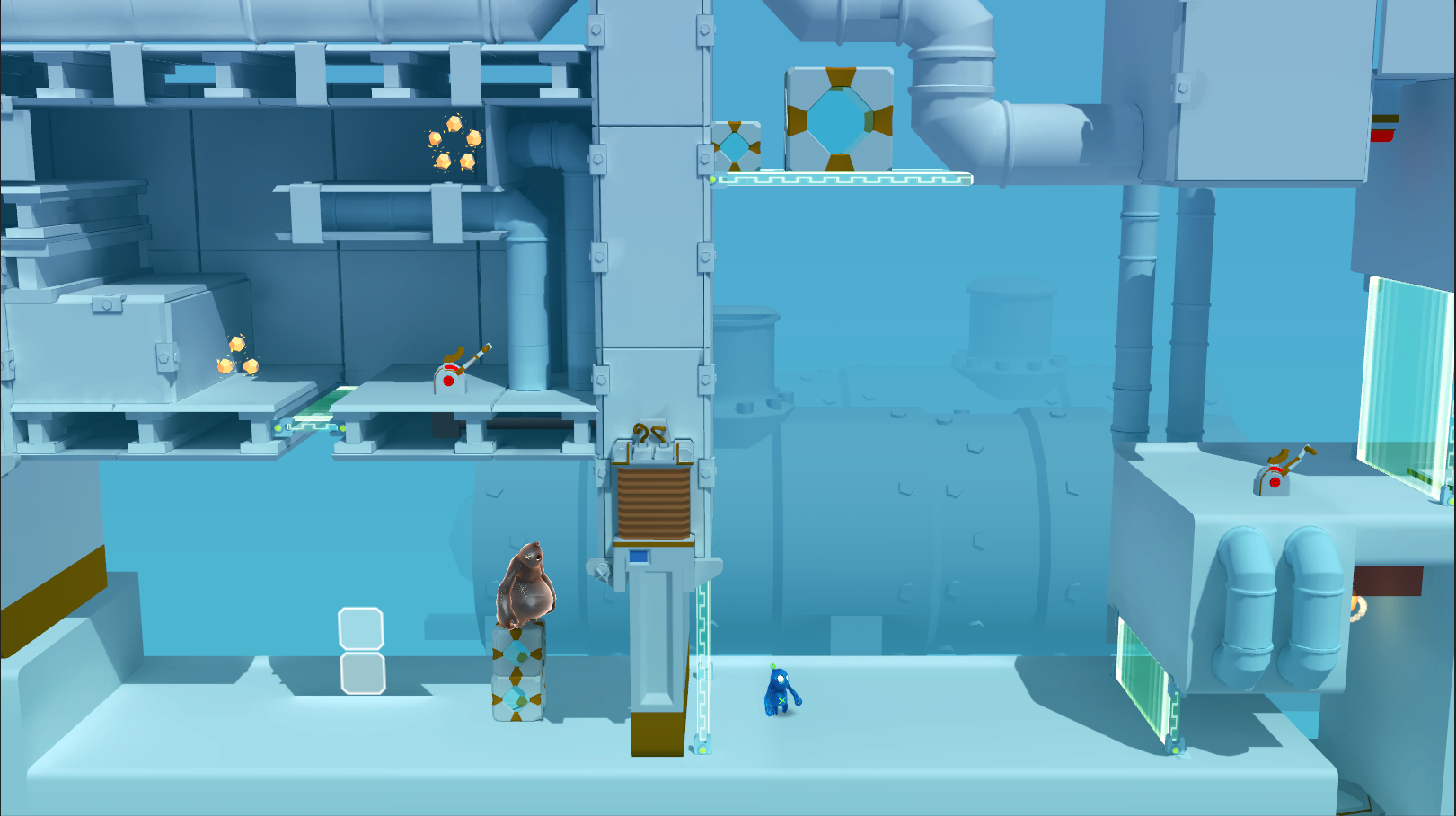 These laboratory level follow up on the chambers. The players are waling through a laboratory-like factory, processing some silverish goo. The training levels are here to support the players in learning all the abilities the characters have.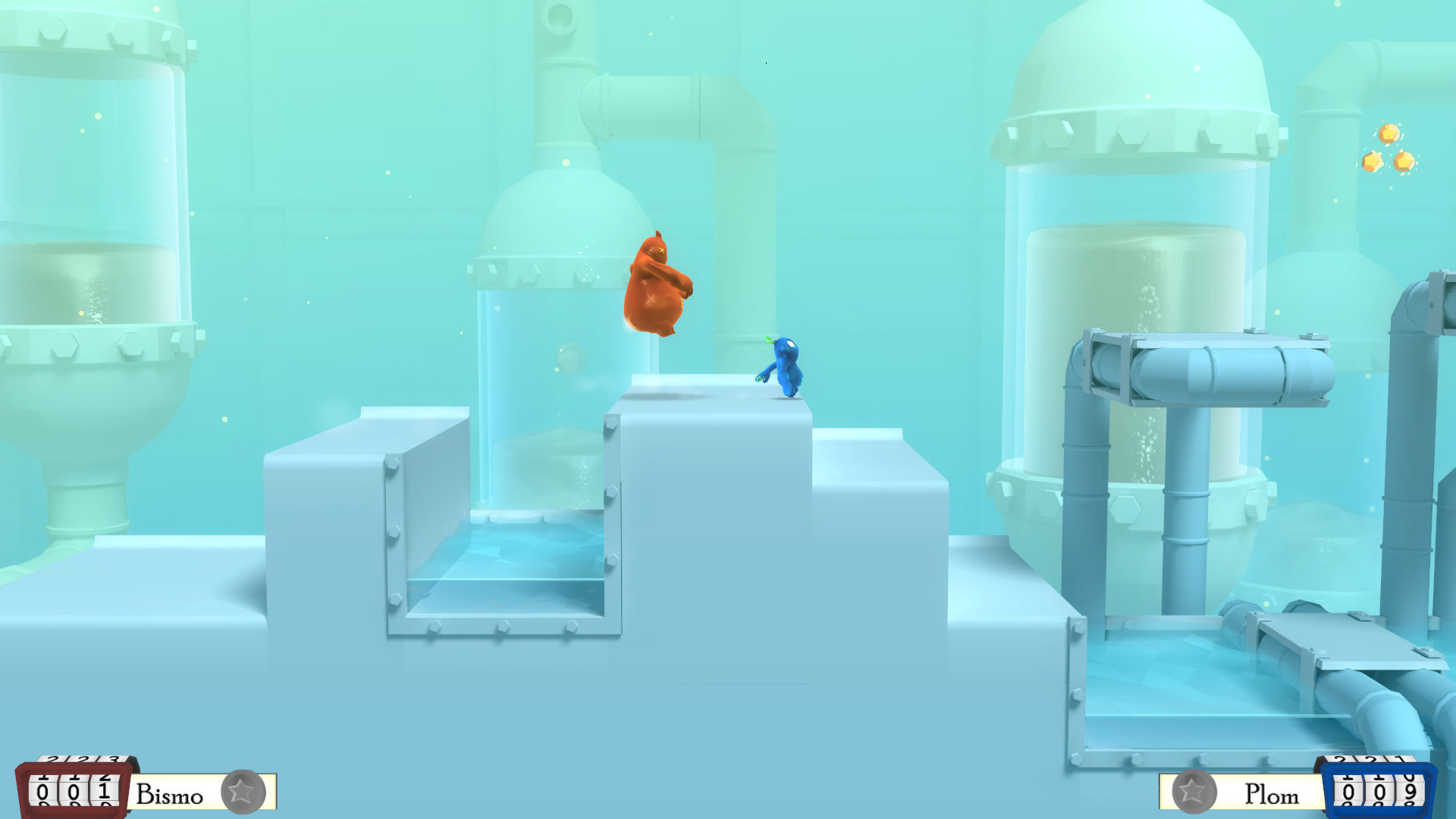 In this part of the training level, the characters pass some of the goo-processors. The players are interconnected, so they can change their mass.
Remember the shift? It looks like this: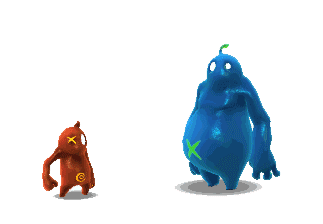 This is still the core mechanic. The animation is new and looks fancy, the idles are also breathing more life into Bismo and Plom.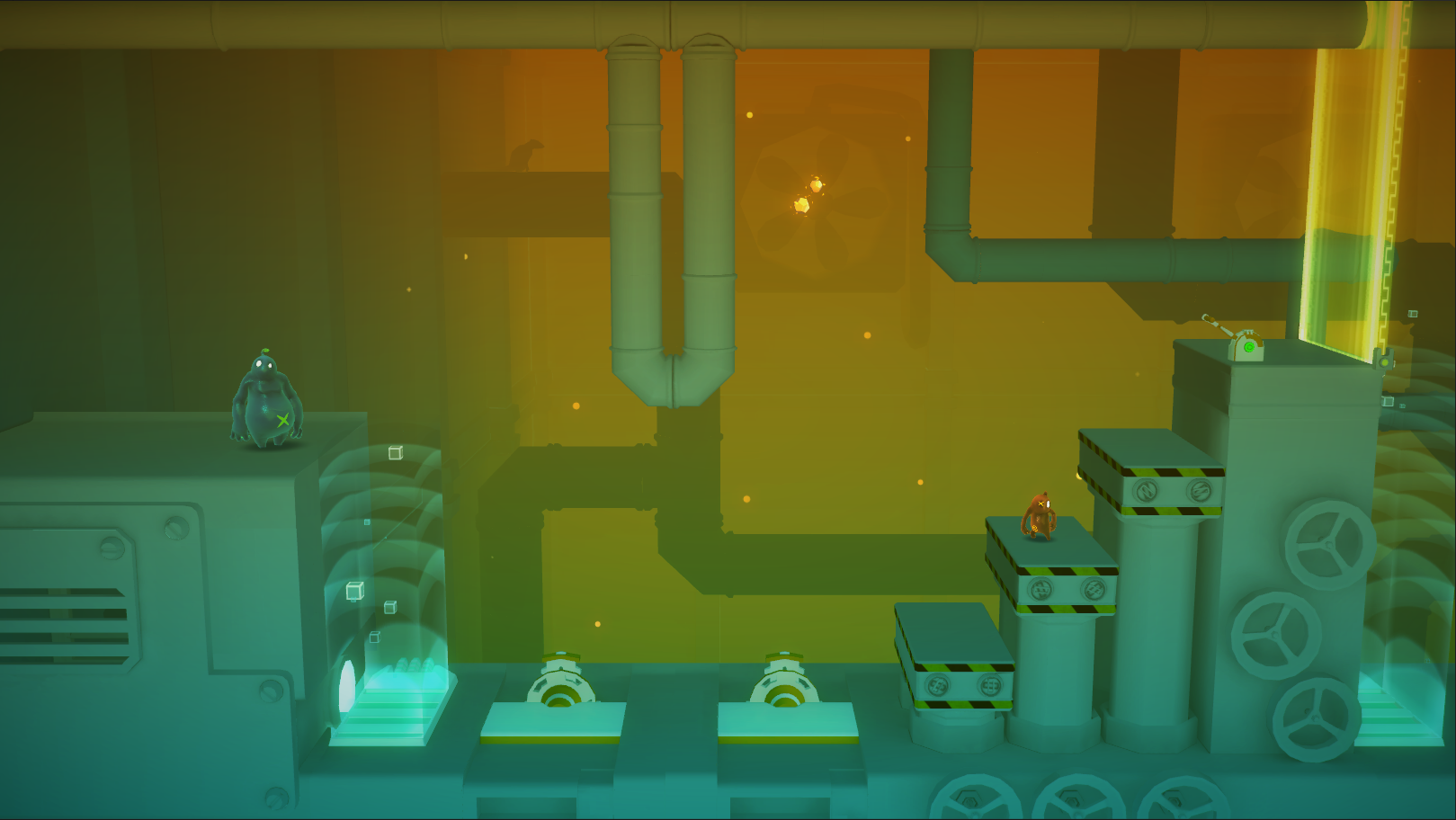 With some color grading, the training stages look pretty nifty.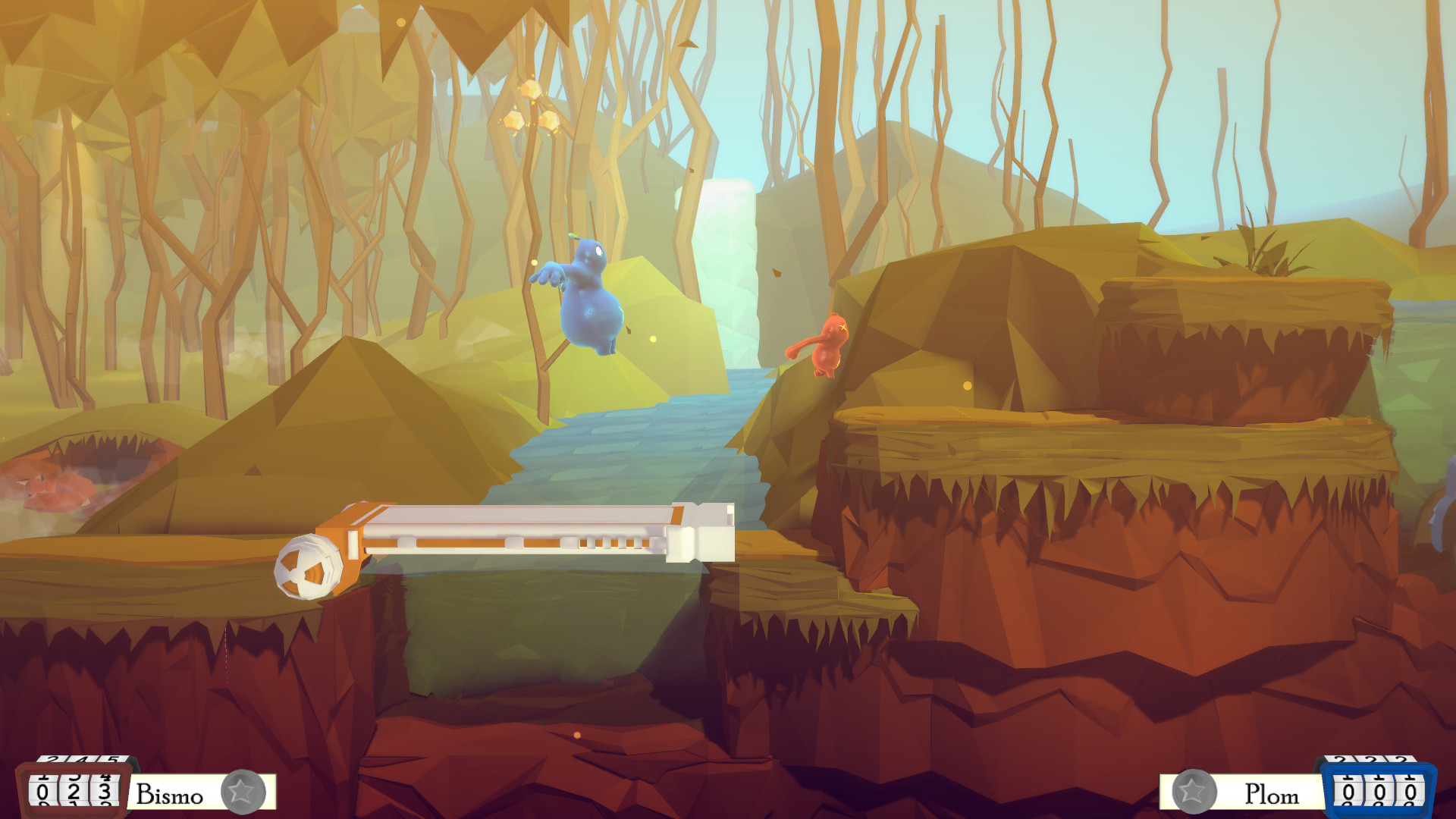 The forest stages lives of warm colors and a autmn-like atmosphere. Note that the gameplay elements are still in the neutral-white style. This makes them easier to spot and to interact.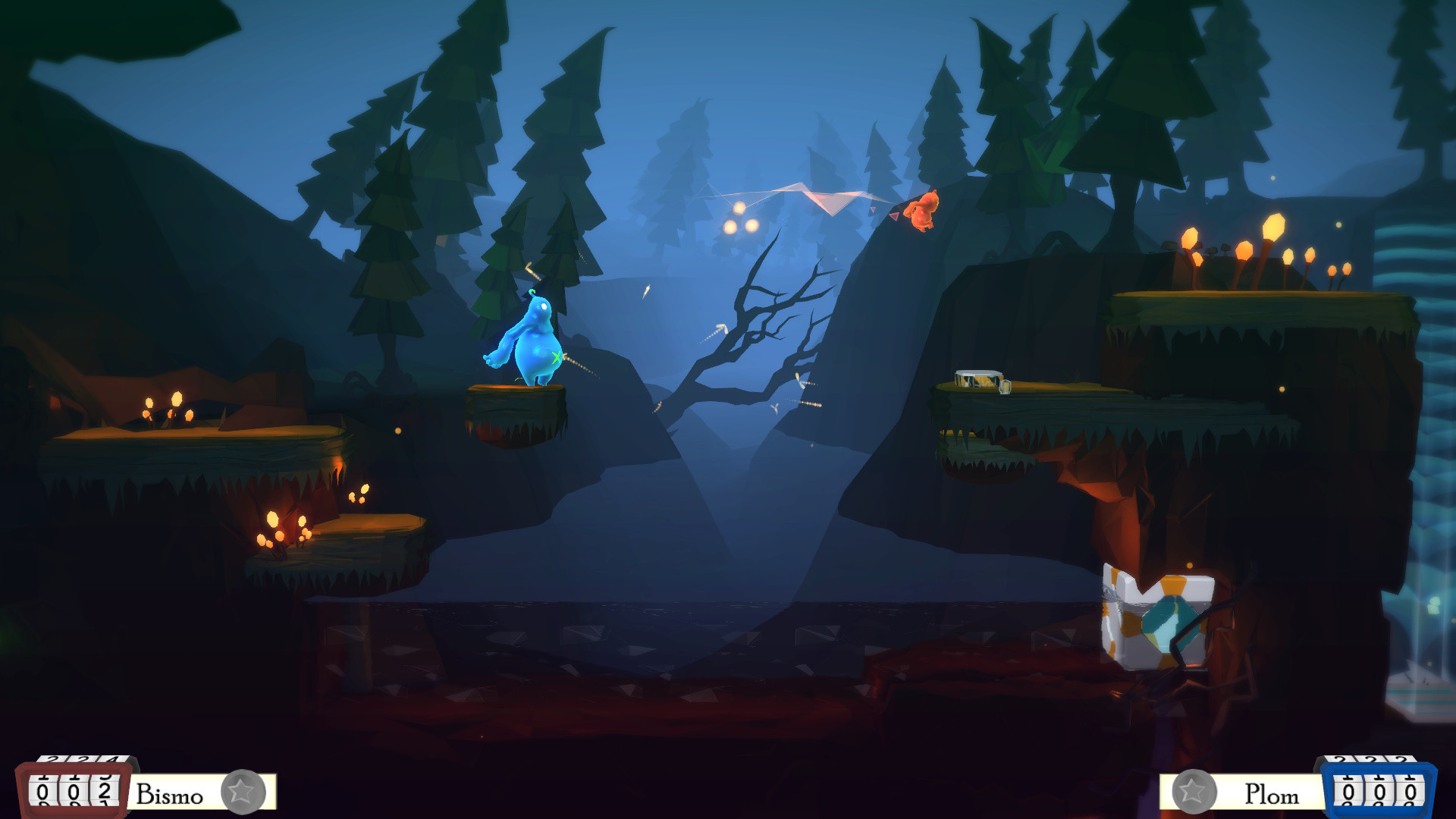 At the moment we are thinking about setting the bonus stages at night. Here is the forest at night.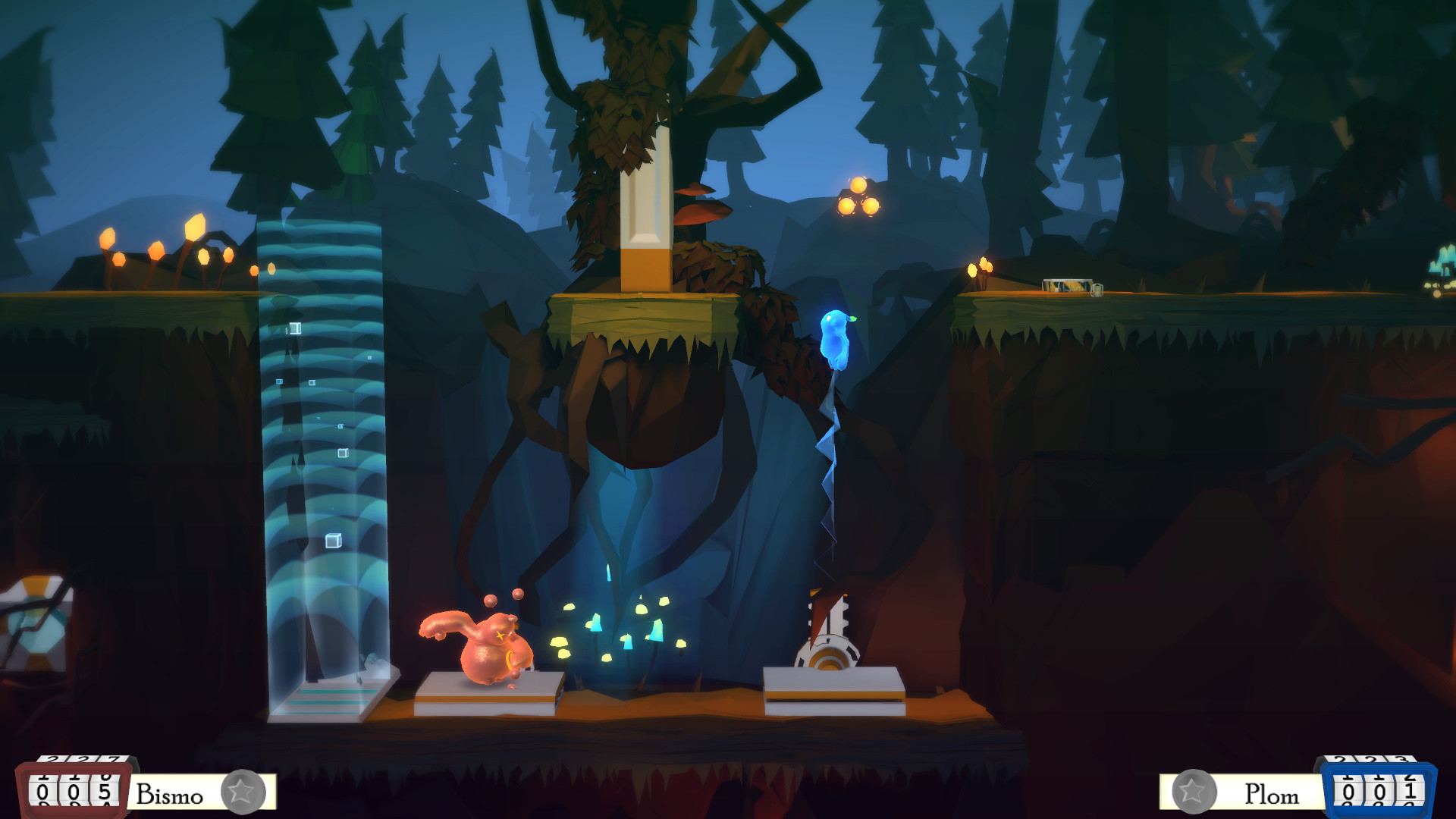 Another night scene at the forest. This is one of the contraptions which truly bring out the shifting mechanic and the co-operational gameplay.
The impulse-platforms are working just like a see-saw. Here in the canyon they work just like in the forest.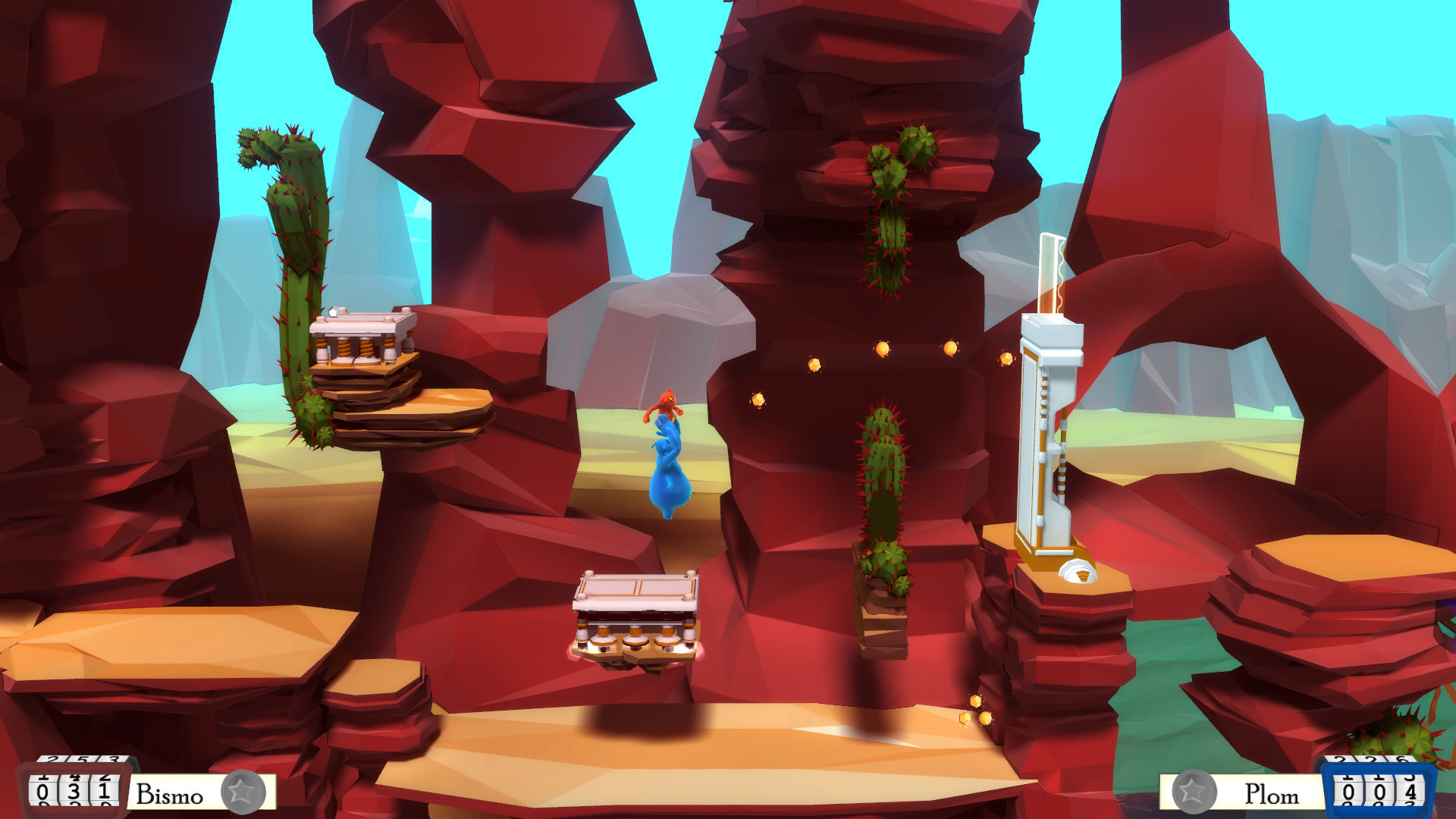 The low poly canyon is one of the later stages. The low poly assets work fine with the lightbake and some custom shaders.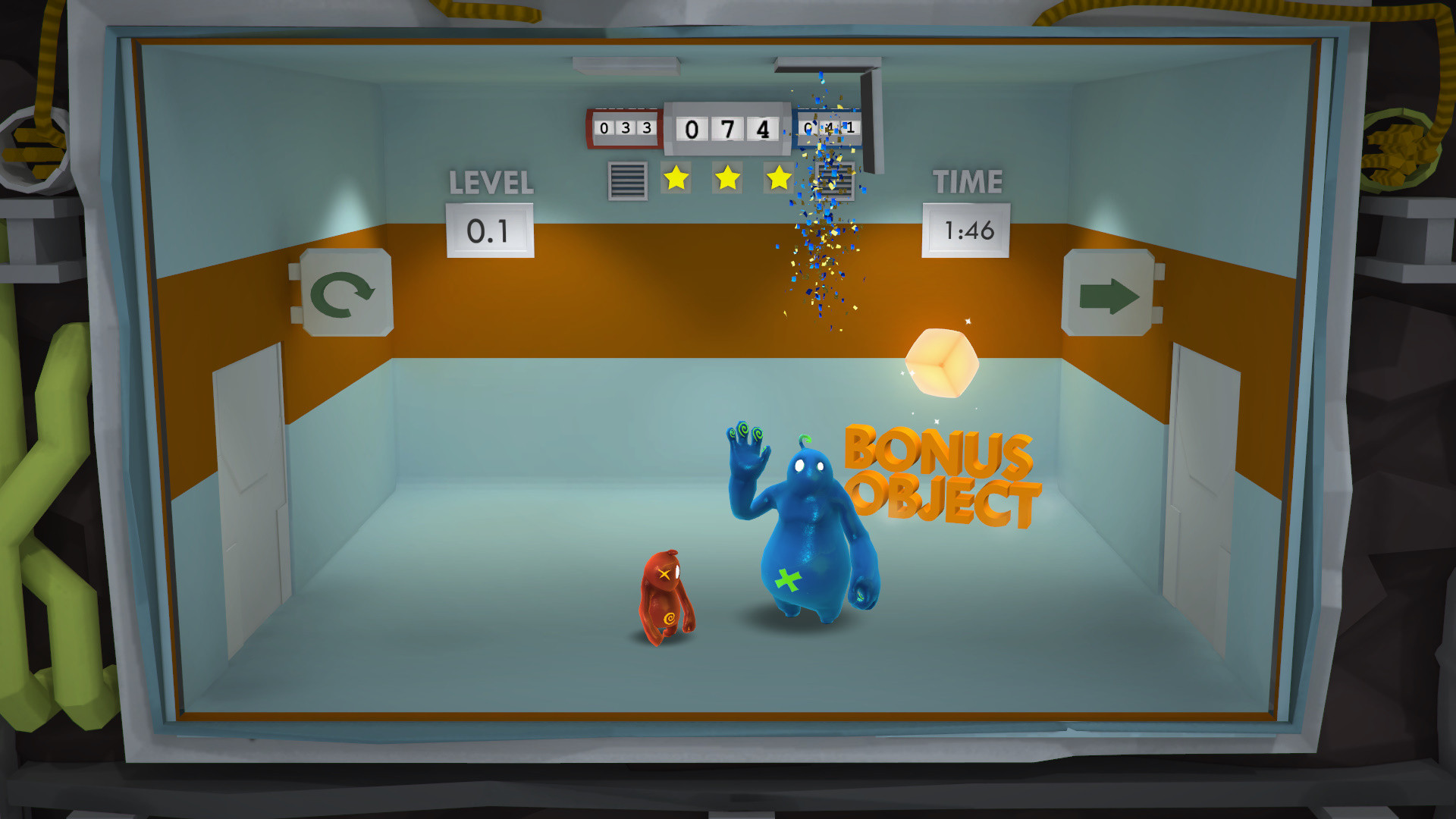 This last screen shows the winroom, which is an point-cointer as well as a level selection dialogue. If you leave through the left door, you restart the level. Exiting through the richt door starts the next level.
We'll be around here with some new pictures as they happen :)
All the best,
Robin