Hello guys,
after a long time of inactivity, here's finally another update for you.
In the last months, I made a lot of progress, so I have a little announcement to make. To be more specific, I can finally announce that the leveldesign of all four maps is (basically) finished!
"Basically" means, that I'm currently revising the first two maps as they don't match the quality of the last two maps (especially the last one) and I'm not satisfied with them anymore. But this will not take very long as the changes are not very substantial. And then there's still some Mission scripting, AI and FlowGraph-work on the last map to do, but usually, I'm quite fast with that.
Slowly, I dare to say something about a release date: Currently, I have November, 16th in mind as it is the birthday of Crysis. This date seems possible to me, but don't be sad if I need more time!
Here are the new pictures of the last remaining areas of the entire mod:
These corridors are still quite WIP, especially the lighting. Allthough the performance of that scene is pretty good on my computer, I'm afraid that the amount of lights could cause problems on other systems. Of course, I optimized the scene as good as possible (low light viewDiestratios, no/ very few particles, as few light entites as possible...) and hopefully, beta testing will reveal that I can keep that scene the way it looks (because I like it :b ):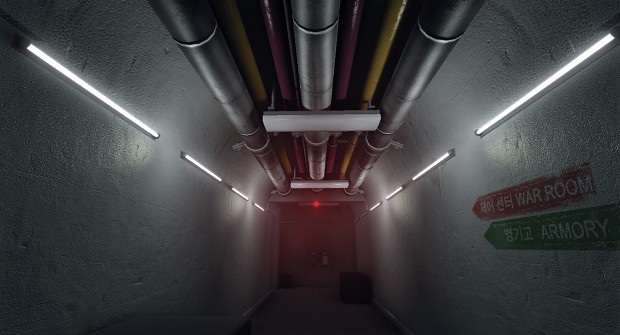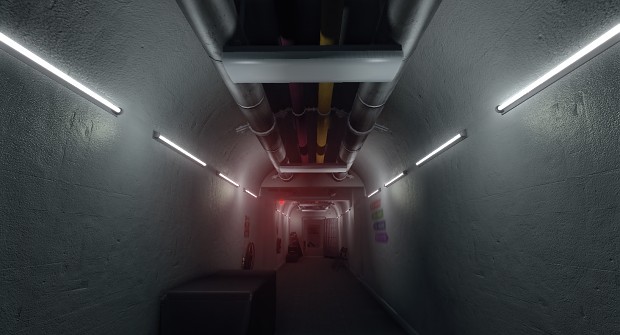 As you may have noticed, I experimented with light flares/ lens flares on some of the lights. Of course, it's not comparable to the lens flare system of the CE3 (the CE2 flare system is quite simple), but I think they add a very nice touch to some of the scenes (second picture, for example). And everyone who doesn't like lens flares can disable them through a simple console command.
That's it for today's update. It is the last one with completely new screenshots, but maybe I'll show some screenshots of the revised areas of the first two maps if I find a good scene. And I'll try to make a new trailer with some gameplay, but I can't say when...
Hope you liked it, and as always, I'm happy about every comment! :)
Greetings, maniac2109