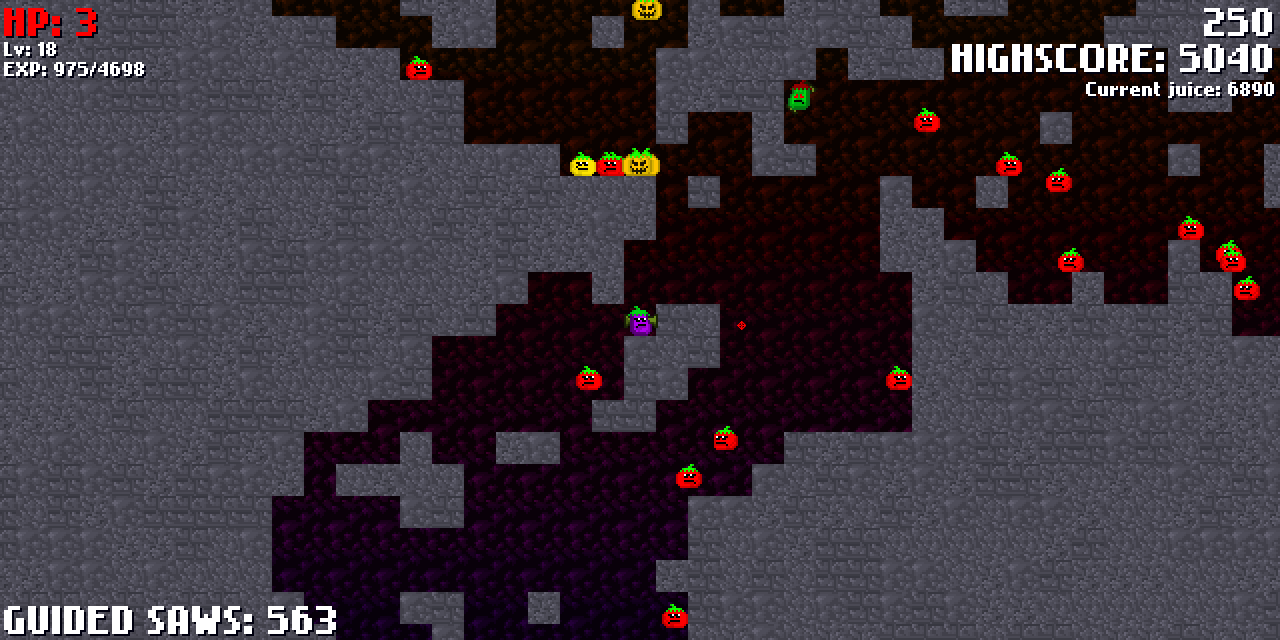 -ported to flixel 2.5
-particles improvements.
-New STADIUM world generation (not perfect anyway).
-Improved ARENA mod.e
-Added the possibility of tweet scores.
-3 new enemies: evil pumpkins, poishrooms and lampires.
-2 new weapons: fate and bouncy bullets.
-Option menu added (a bit empty for now).
-Graden Mode added.
--Tomatoes seeds are avaiable in shop for 2 Garden coins.
--You can use this mode to gain juice quickly (you have to play a minigame first!).
-Lampires can turn off light progressively.
-Multiplatform (we hope) compatibility.
-Online still not available (for now).
-In STADIUM mode weapons can spawn randomly only if bought in the shop. In ARENA mode this doesn't happen.
--Weapons have now limited ammo, you can recharge it by retake the weapon while playing.
--In STADIUM mode collected weapons can be selected by using the mouse wheel.