Hello folks,
finally it's the time, our BIG CONTENT UPDATE is here!
New PVE missions
There are two new PVE missions in the game. The first one, 'Rosinante' is a two-player coop mission for Level 1 ships, but it can also be played in solo, too! Escort Rosinante, the human trade ship back to its home base after a coordinated assault on its latest mission. The 'Rosinante' mission can be found at this station: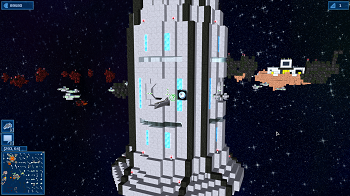 'Lost Cargo' is a single-player mission for Level 2 ships. Cargo has been spread all over the place while pirates are attacking the central base. Bring back the cargo safely to the base and defend it from the pirates. The 'Lost Cargo' mission can be found at this station: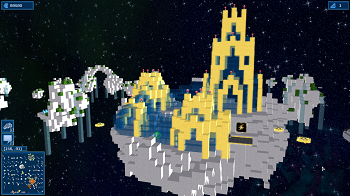 These two missions introduce the military part to the game, as you need battle ships to win. More PVE missions will come soon!
Technology Level 4
Level 4 and all its content is now unlocked! This means: All level 4 buildings, the big level 4 ship designer and all level 4 ship modules!
All of your savegames and servers, which are at level 3 and have the four aspectes researched already, will automatically upgrade to level 4.
There are two new level 4 ship module types: A small hangar, and a medium hangar. Hangars allow to host ships of level 1 or 2, which can then be recycled for money, researched (to get the blueprint), or to take them from the NPCs. Also, you can build big carrier ships this way.
Of course -as usual- the update also contains recent bugfixes and some additions to the API. Have you tried to script your own PVE missions yet? Now is a good time to, as the API is now very rich in functions and events and there'll be a mapping contest soon...
We wish all of you a lot of fun with these updates, we'll be back quite soon with even more PVE missions!