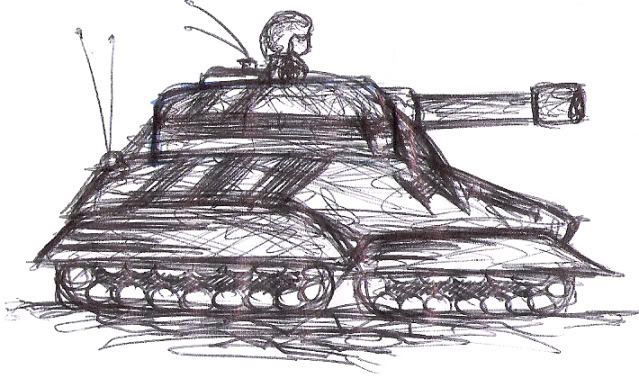 Yes, I presume you've all been waiting for yet another update! But yet again, we're letting you all down. Priorities in production from Rolling Tank Productions have changed as of recently. These will be explained below:
Just to clarify what's been going on in the last few months; the team have had a serious lack of motivation due to the recent robbery. The time we should have spent starting from scratch on this mod to rebuild it back to what it once was, was focused on education and career. Now, the team have recuperated and are starting to get back on track. But sadly, after long hours of discussion, we believe that our priorities should lead elsewhere. The team as a whole feel that we need to gain more knowledge in the background of game making, and so are going to create a few new INDI projects on a program called Game Maker. These projects will be found on our ModDB Rolling Tank Productions page, along with information and an available download to the working title; Pixel Wars Series. Expect to see steady updates with these games as we find them much more manageable than the RA3: Conquer and Command mod.
This won't be the last of Red Alert 3: Conquer and Command. Expect to see updates in the future when the team have gotten back on their feet and feel that they can commence work on this mod again.
There is also another project that we're converting to.
It is a Community-Based project. Basically, you decide what you want in it, and we make it. We'll be uploading videos asking you all questions on YouTube. All you have to do is comment the videos with your ideas and suggestions. The best/most frequent ideas will be chosen to put in the game. Please help us!