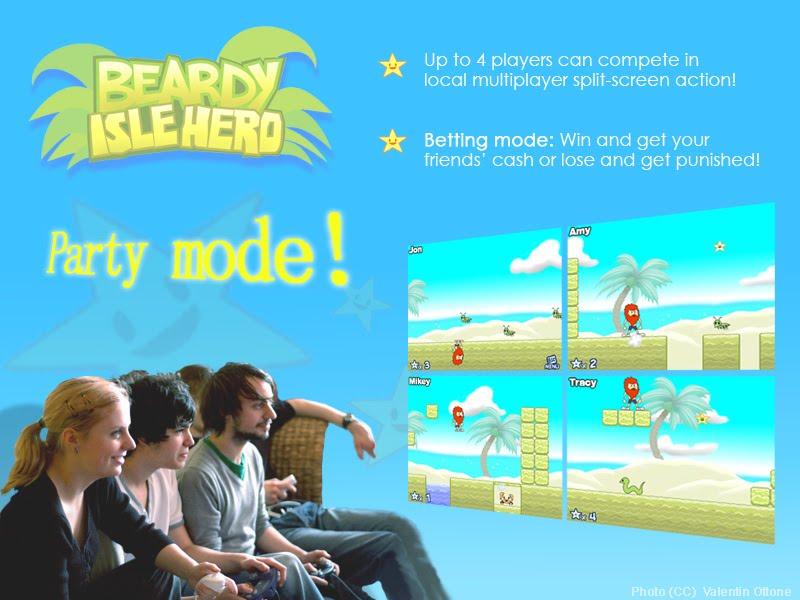 We are working on adding a new game mode to Beardy Isle Hero, this is the party mode!
Here you can play simultaneously with up to 4 friends in local split-screen matches to see who collects more stars before someone clears the level.
To make this more interesting you can enable the betting mode! Where you can choose a punishment for the loser or you can put some cash on the table for the winner to take it all!
You surely remember all this fun when you gathered with friends to play on your N64 or Wii, so no more dull parties or gatherings, this mode will be a great addition to the single player adventure. Stay tuned for more details on the Party Mode! We will upload a video as soon as it is ready so you can see how fun it is! We are having a blast as we are working on it. :D Thanks for reading.
You can also like us on Facebook now, please support us there as well: Facebook.com