Here is the latest in our new Overgrowth alpha format! David himself took some time to illustrate the traditional changelog in video form.
Don't forget that you can help support us, try out our alphas (such as the one in the video), and chat with other preorderers in the Secret Preorder Forum by preordering Overgrowth.
The features highlighted in the above video are as follows (among some extra ones thrown in for good measure):
- 2 new rabbit models with 3 textures each
- characters can have unique base morphs
- arena progress is saved between games
- improved passive blocking during sword fights
- alternate close-range stances for swordfighting
- added additional slash attack animation for small swords
- small sword stance always has dominant hand forwards
- new sword throw animation
- updated run and walk animations
- customizable blood amount and color
- fixed bug with sheathing knives while injured
- fixed gladiator campaign button to use new arena
- GPU skinning disabled by default
- choking does not cause bleeding
- added a grace period after round ends before being disqualified for further attacks
- swapping characters with number keys randomizes color palette
- fixed problem with throws cancelling impact effects
- alternate close-range stances for swordfighting- can parry thrown items if hands are full
- starting to test out 4-player shared-screen mode
- capped 1v1 camera rotation speed
- ported to SDL2 (should improve Linux/Mac fullscreen and resizing)
- improved field of view for really wide or tall screens
- improved skinning weights for all characters
- updated angelscript to 2.26.3
- fixed problem with angelscript Object.GetRotation function on Linux
- re-enabled Linux character LOD
- tintable civilian texture
Thanks as always for all the support! See you guys in IRC and the forums.
Also, feel free to support us by preordering Overgrowth!
If you liked this video, be sure to subscribe below.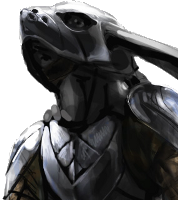 Track us on ModDB (visit our page)