Here is the latest in our new weekly Overgrowth alpha format! David himself took some time to illustrate the traditional changelog in video form.
Don't forget that you can help support us, try out our weekly alphas (such as the one in the video), and chat with other preorderers in the Secret Preorder Forum by preordering Overgrowth.
The features highlighted in the above video are as follows (among some extra ones thrown in for good measure):
- Splitscreen for local multiplayer
- Windows crashes write out minidump files for debugging
- Some angelscript error messages display call stack
- Added logfile.txt output
- Cloth foley sounds for choke animation
- Fixed initialization error that could cause slowdowns
- Better pathfinding AI during circle-strafe
- Tethering ends when hit
- Fix for occasional inverted detail map normals
- Fix for rare Mac crash caused by VRAM query
- Fix for grabbing mouse when window does not have focus
- Loading screen uses default system cursor
- Enemies don't use fighting stance movement when not hostile
Thanks as always for all the support! See you guys in IRC and the forums.
Also, feel free to support us by preordering Overgrowth!
If you liked this video, be sure to subscribe below.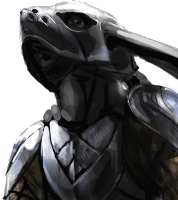 Track us on ModDB (visit our page)