Here is the latest in our new weekly Overgrowth alpha format! David himself took some time to illustrate the traditional changelog in video form.
Don't forget that you can help support us, try out our weekly alphas (such as the one in the video), and chat with other preorderers in the Secret Preorder Forum by preordering Overgrowth.
The features highlighted in the above video are as follows (among some extra ones thrown in for good measure):
- Subpixel stippling for smoother motion blur on new graphics cards
- Decal color tinting
- Keyboard keys to pick up and drop weapons
- Can only throw after active block
- Improved head look
- Improved weapon stance animation modifiers
- Improved stab lines
- Fixed bug with texture conversion
- Fixed sliding bug when switching characters in ragdoll mode
- Fixed "movement object -1 not found" bug
- Softened weapon whoosh sounds while equipped
- Disabled grabbing or holding weapons while unconscious
- Fixed problem with switching characters while holding weapons
- Fixed 'superjump' problem when moving up steep slopes
Thanks as always for all the support! See you guys in IRC and the forums.
Also, feel free to support us by preordering Overgrowth!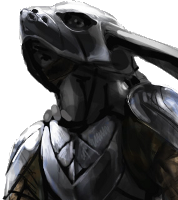 Track us on ModDB (visit our page)