Here is the latest in our new weekly Overgrowth alpha format! David himself took some time to illustrate the traditional changelog in video form.
Don't forget that you can help support us, try out our weekly alphas (such as the one in the video), and chat with other preorderers in the Secret Preorder Forum by preordering Overgrowth.
The features highlighted in the above video are as follows (among some extra ones thrown in for good measure):
- Smoother movement around ledge corners
- Fall off ledges when there is no good grip or when ground is too close
- Smoother rotation interpolation into ledge grab
- More accurate collision ellipsoids while moving and flipping
- Vertical camera collision check e.g. for jumping into a ceiling
- Fixed problem with impacts to ragdolled enemies
- New flail fall animation
- 'V' plays falling scream instead of taunt
- Attached sounds follow ragdolls as well as kinematic characters
- Added new rabbit voice set as well as Lugaru voice set
- Added voice pitch shift in character xml file
- Added wood material to all objects that are made of wood
- Low modifiers for attack animations when opponent is lower
- Added soccer kick for attacking ragdolls
Thanks as always for all the support! See you guys in IRC and the forums.
Also, feel free to support us by preordering Overgrowth!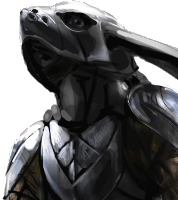 Track us on ModDB (visit our page)