Here is the latest in our new weekly Overgrowth alpha format! David himself took some time to illustrate the traditional changelog in video form.
Don't forget that you can help support us, try out our weekly alphas (such as the one in the video), and chat with other preorderers in the Secret Preorder Forum by preordering Overgrowth.
The features highlighted in the above video are as follows (among some extra ones thrown in for good measure):
- Initial standing up animations (from ragdoll)
- Added falling damage in ragdoll and non-ragdoll modes
- Added character rotation in editor
- Smooth morph target interpolation
- Added new ragdoll sounds
- Better active ragdolls in tight spaces
- Fixed Mac crash on quit
- Fixed decal copy-paste and grouping
- Can no longer 'win' if there are no enemies in the level
- AI only investigates noises caused by the player
- Fixed visibility check when visibility rays are enabled
- Added ice footstep sounds
- Config.txt saved to write dir instead of program dir
Thanks as always for all the support! See you guys in IRC and the forums.
Also, feel free to support us by preordering Overgrowth!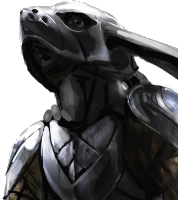 Track us on ModDB (visit our page)