Here is the latest in our new weekly Overgrowth alpha format! David himself took some time to illustrate the traditional changelog in video form.
Don't forget that you can help support us, try out our weekly alphas (such as the one in the video), and chat with other preorderers in the Secret Preorder Forum by preordering Overgrowth.
The features highlighted in the above video are as follows (among some extra ones thrown in for good measure):
- AI characters only notice targets within their field of view
- AI characters cannot see through walls
- AI characters are alerted by sounds
- AI characters keep an internal guess of where the target is when out of sight
- Fixed "Movement id -1 not found" error
- More efficient and accurate loading, copying and pasting
- Actor-waypoint connections are invisible in gameplay mode
- Fixed some problems loading decals from level files
- Copied objects get unique IDs
- Fixed some physics update problems, especially for groups
- Weapons use hard-spec shader even when not used as physics items
Thanks as always for all the support! See you guys in IRC and the forums.
Also, feel free to support us by preordering Overgrowth!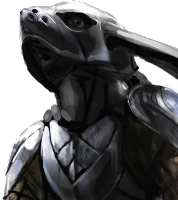 Track us on ModDB (visit our page)