Another new portion of pictures, provided by Naloger Developement on Discord: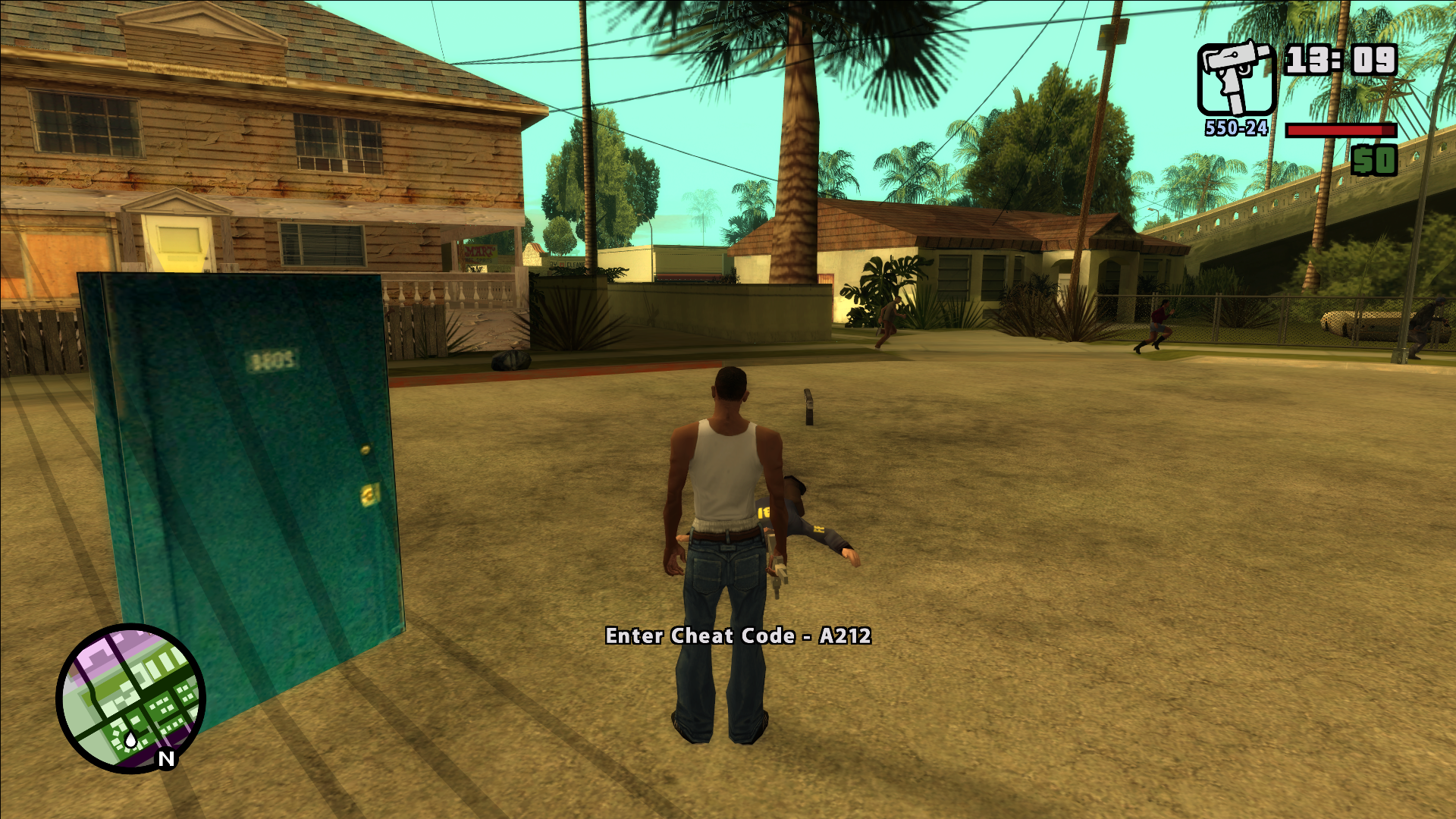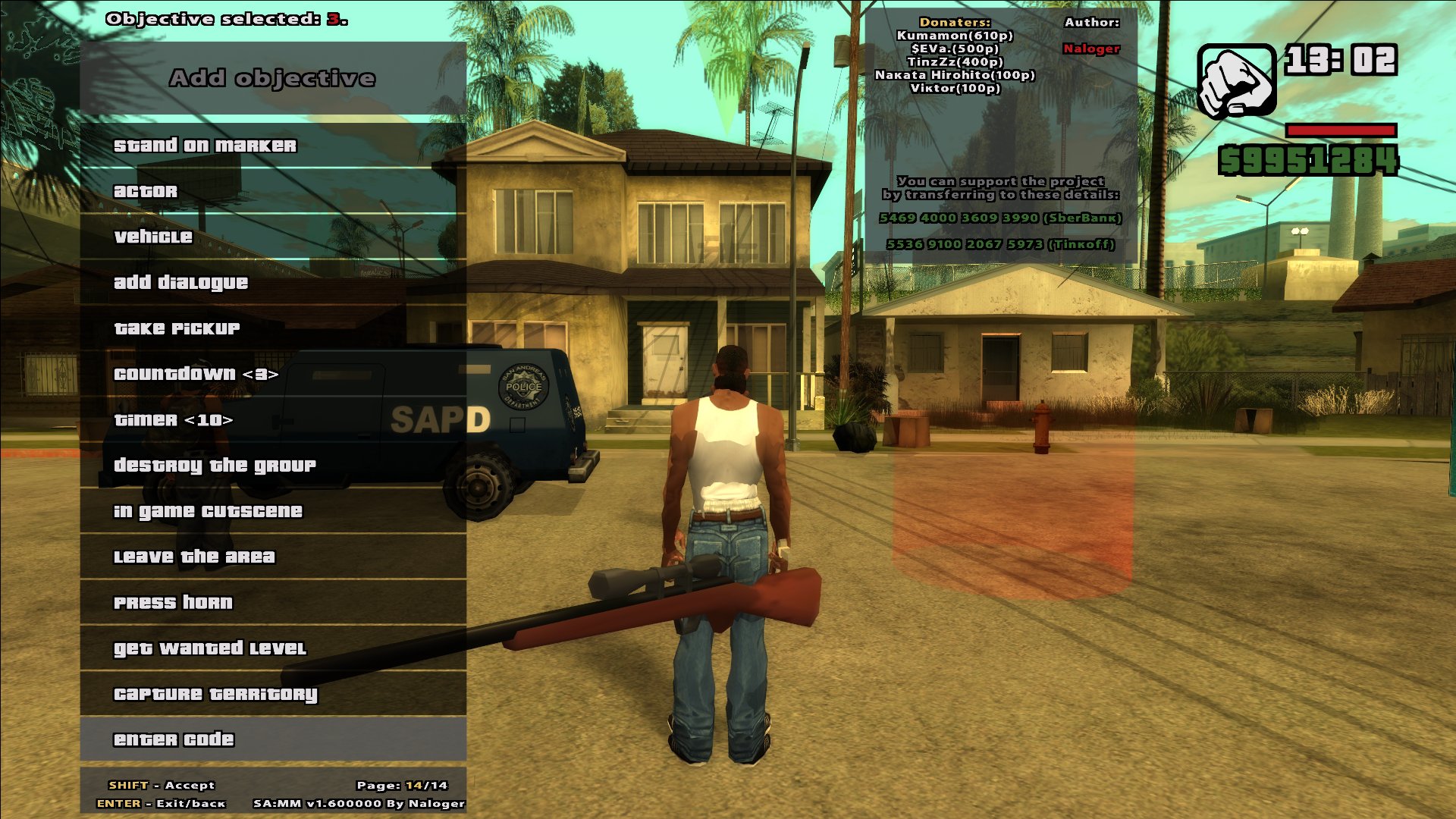 These two pictures show a new objective that'll be present in v 1.6 called "Enter Code". Basically this does one thing: If you'll type specified cheat when creating this objective, in order to trigger it (and jump to the next one) you'll need to write same Cheat as Mission Creator written while creating this objective. So if we'll type AEZAKMI cheat when enabling this objective, what to do in order to pass it is to write it in a mission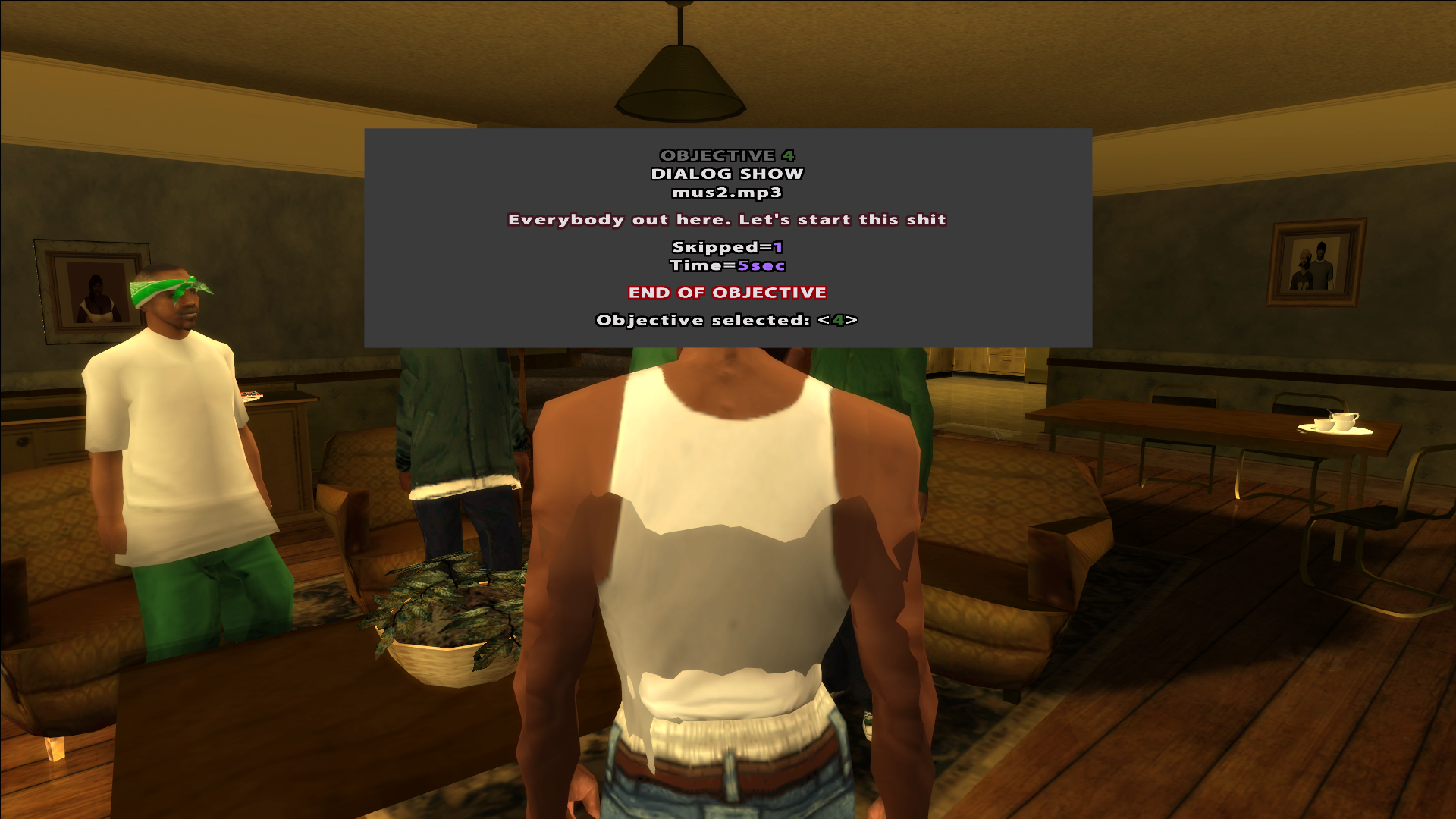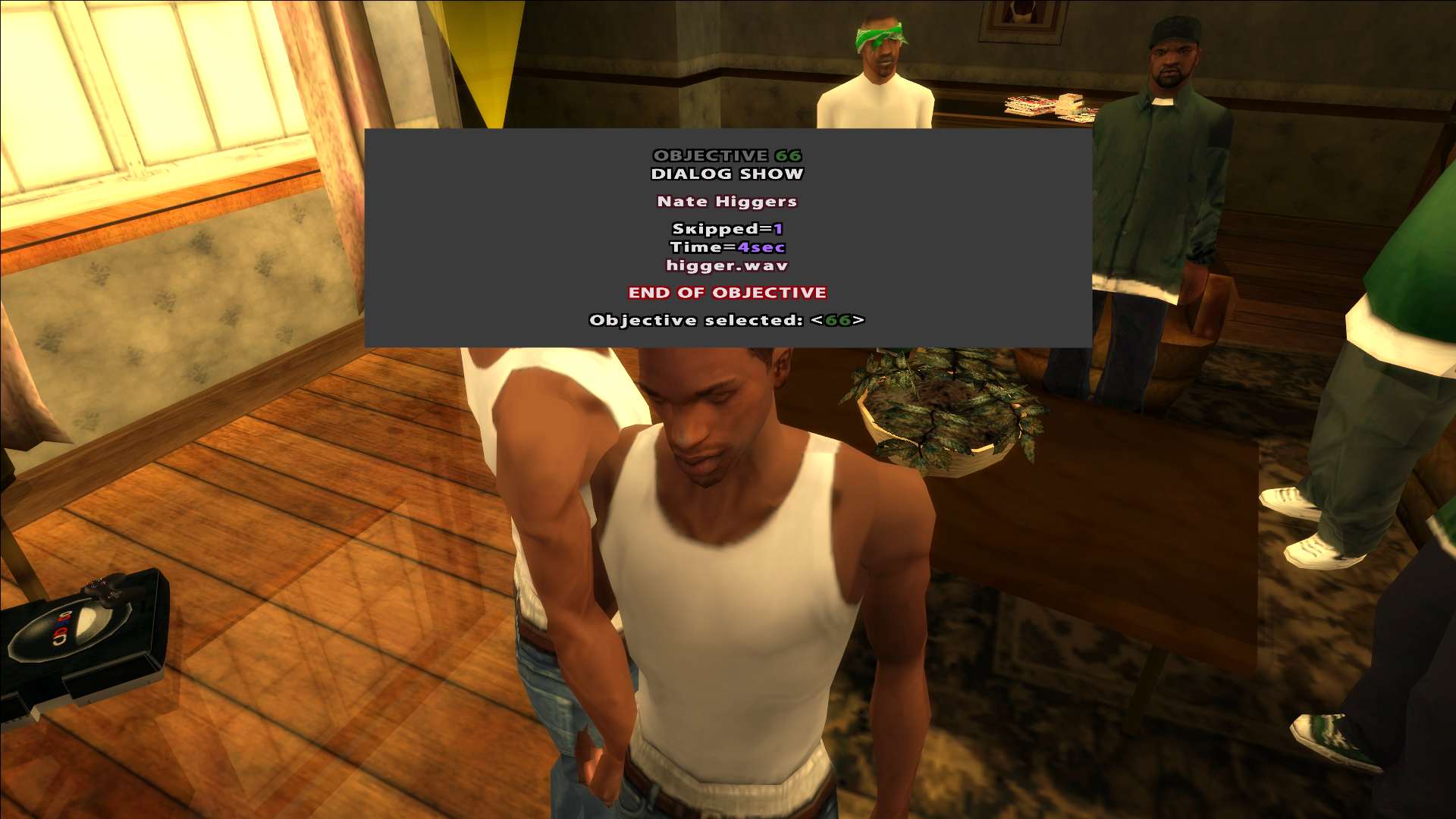 Revamped F12 menu - here's the new look at the "objective statistics" menu on F12. As you can see, it's already better than the last one, it's not that big and probably wouldn't be that buggy as before.
© 2022 Mission Maker