Just when we thought Macser was done modeling for the mod, mainly from lack of time and concentration in other projects, along with his graphics card going belly up, he came back to me with a new surprise!
Modeled after the M2 Bradley IFV, he made a Brotherhood of Nod specific Bradley for the mod! He got it into game and it just looks marvelous.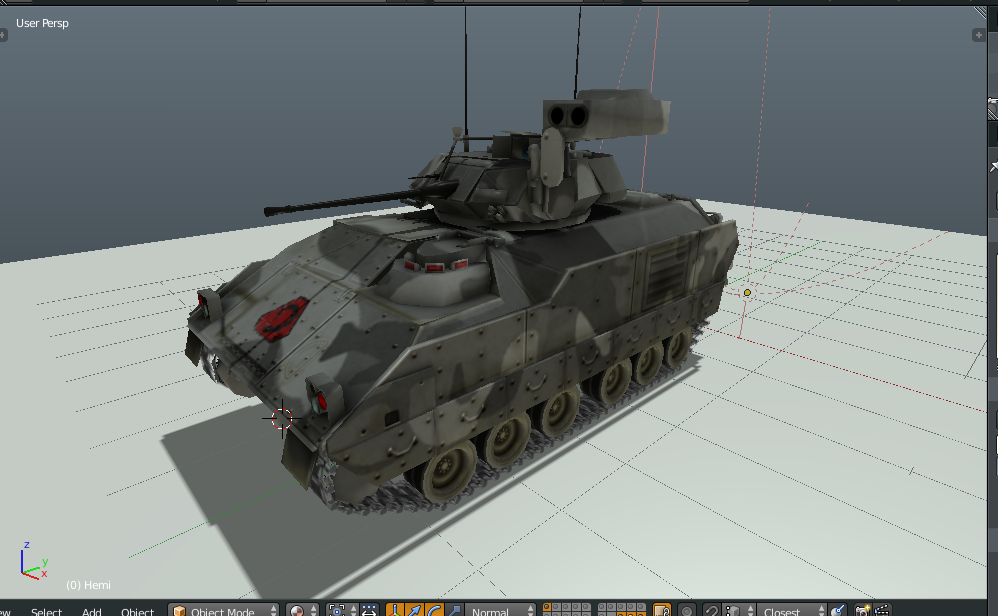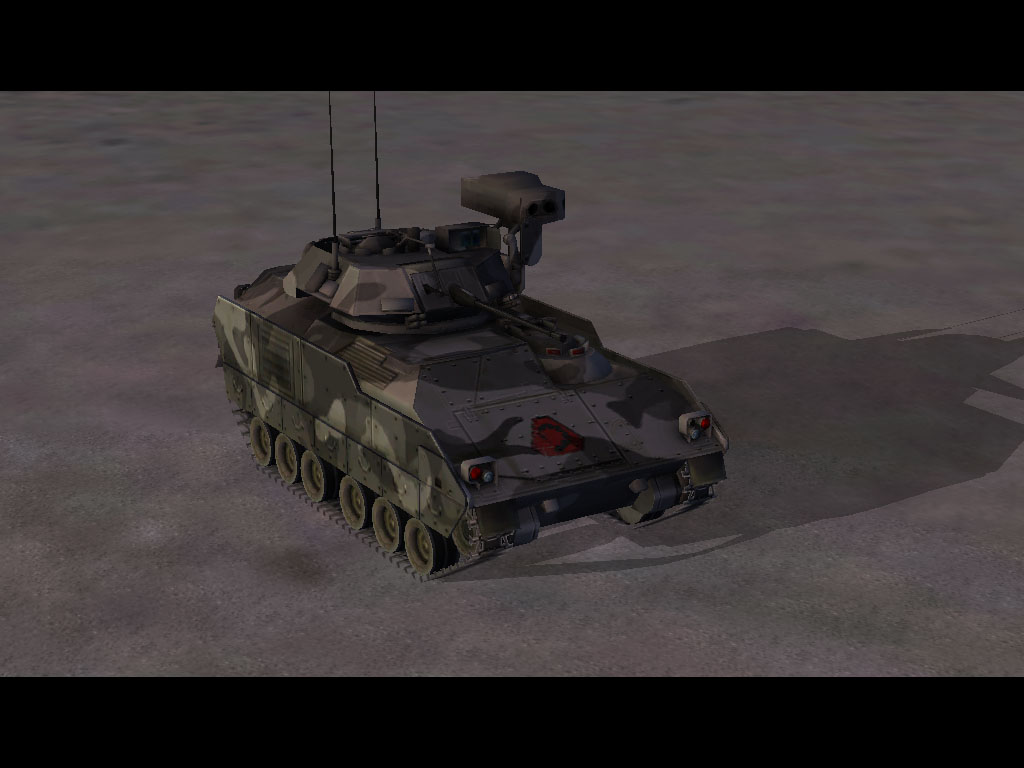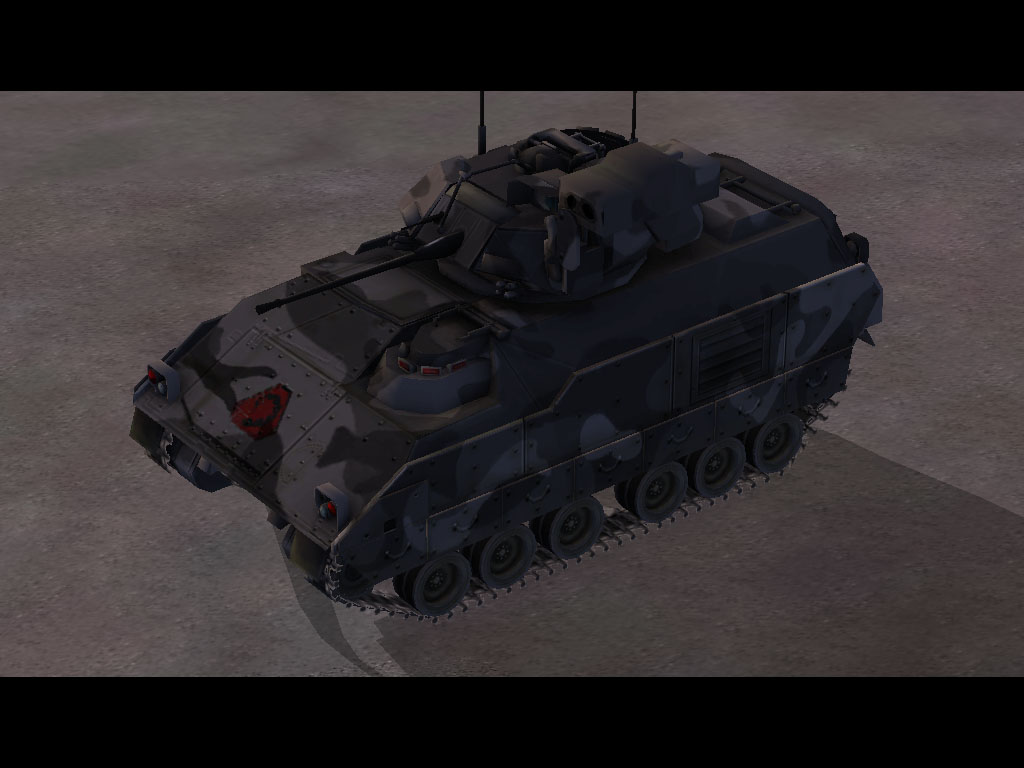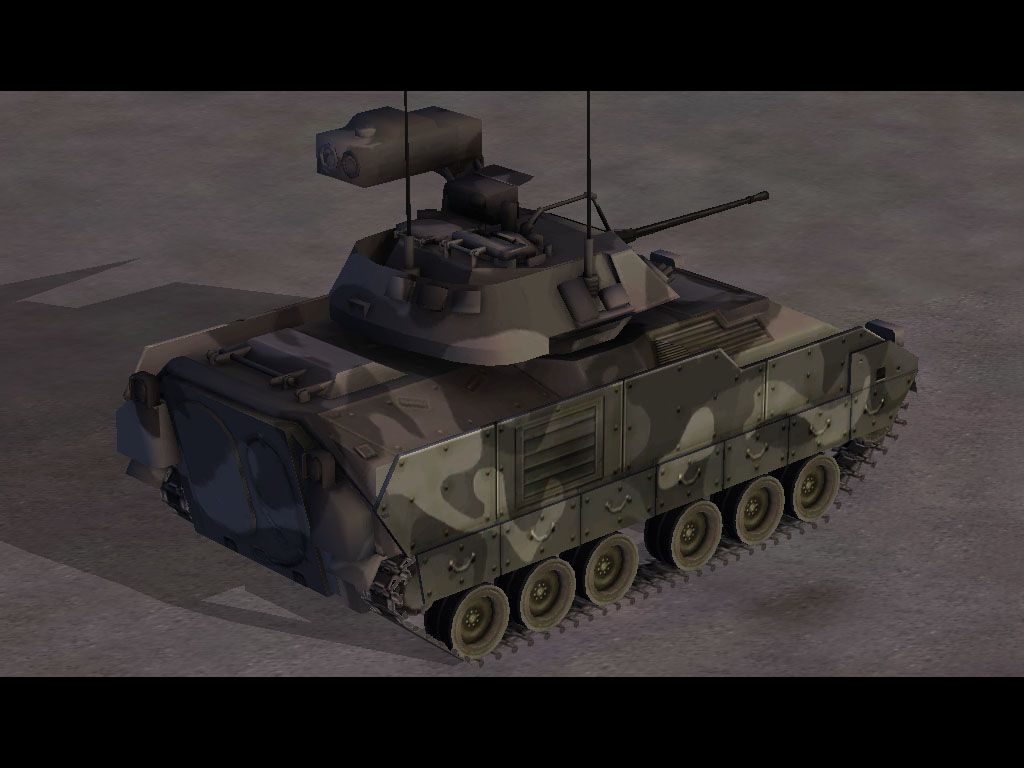 This is going to replace the model I've been using, which is a re-skinned BIS model. I really love this model he made and it looks great in-game! Here's to hoping there are more models in the future (still need a team to help me out).
As always... PEACE. THROUGH. POWER!