Hello from the Capsule Three team to our Indie DB followers,
We've been quiet the last few months for various reasons. Following our trip to Dare to be Digital 2016, we've been busy reacting to public feedback, finishing our alpha gameplay demo, adding basic Steamworks support, reviewing work completed so far and considering remaining work on the project. As a result we have lots of exciting news to share.
Introducing: Echo Lake
First off, we're pleased to announce that Observatorium is now called Echo Lake:
The decision to rename was not taken lightly and was based on a few factors: primarily, we wanted a name that was shorter/snappier and one that captured our grander vision for the project as well as the work completed so far. We hope you like the new name; some of you may notice it's the same name as the setting we revealed during our Greenlight campaign.
The timing of our rename is based on recent gameplay progress...
Alpha Progress
By the end of September, we'd hit an important gameplay milestone in the form of our primary puzzle progression and basic world layout. The associated demo was [internally] called 'Puzzle Mode' and contained 100+ puzzles, 24 varieties of sea-life and 8 levels/sea-life classes resulting in a few hours of gameplay. Since hitting this milestone, we've been considering possible next steps for the project.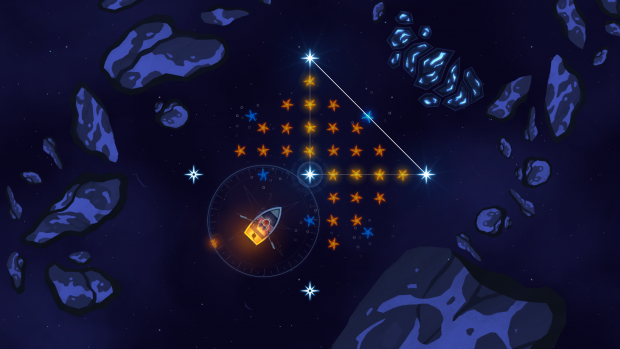 Over the last 2.5 years, we've gained invaluable feedback from exposing our game to the public through various showcases around Scotland. As our latest milestone is very important to us, we decided we were keen to get the current demo into the hands of a larger pool of testers and iterate on a more regular basis.
Astronomer Alpha Trailer
We're pleased to reveal the first trailer from our 'Astronomer Alpha'. Here you can see some recent graphical changes alongside a glimpse of the gameplay we'll be offering to the public very soon:
We still have plans to expand the game further which leads onto our next piece of news...
Echo Lake on Steam Early Access
We're incredibly humbled to announce that Echo Lake will be available via Early Access from 27th January 2017. Our store page is now live on Steam at: Store.steampowered.com

The initial release will contain the gameplay from our Astronomer Alpha build with the view to expand the content over a series of months thereafter. Our decision to bring the game to Early Access was based on a few factors, most importantly: (1) we have a good chunk of core gameplay ripe for testing and feedback and (2) we have additional gameplay in-development which will benefit from feedback when ready.
Early Access was not part of our original plan for the project but now feels like an incredibly natural step based on where we're at and what's to come. We're incredibly excited to get the game in the hands of a larger audience and expect the game will evolve above and beyond our personal goals as we collaborate with our alpha testers.
Stay in Touch
We hope you've enjoyed our rather surprising announcement regarding the future of our project. We still have a long road ahead and hope you'll continue to follow our progress as we realise our vision. If you're keen to join the Alpha you can do so from 27th January 2017 but please first read through our comments on the store page to inform any early purchases. In the meantime, you can check out the new Echo Lake website linked below which includes links to all of our social channels.
Thanks for reading and stay tuned for additional development updates.
- Clive Lawrence, Jonathan McEnroe + Peter Satera @ Capsule Three
Game Site: www.echolakegame.com
Team Site: www.capsulethree.com
PS. We promised at the end of our last post to chat about our environment development process but rather than overload this post we will explore this in a seperate article.