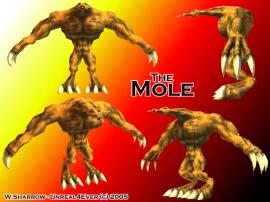 At the moment we are working on a new monster called The Mole. This monster can move underground like all moles to avoid getting hit by hunting players. It'll come out of the ground whenever it likes and most of the time that is when it likes to attack you. The model and walking animation are just finished. You can check out the animation here.
The next release of Unreal4Ever will include this monster, bug fixes and many other stuff.
For more information check the U4E forum or the U4E website.