The mod is progressing slowly but steadily. The making of this burst-fire submachine gun has been a learning process, and now that I know how to export and rig weapons for Doom 3 you can expect some more in the future. All models and textures are created using free tools such as Blender 3d and Gimp. Currently there are about 100mb of custom assets, most of which are textures. Textures are an important part of the mod; Reclamation aims to use only custom textures, which means it can be ported to other engines with minimum effort.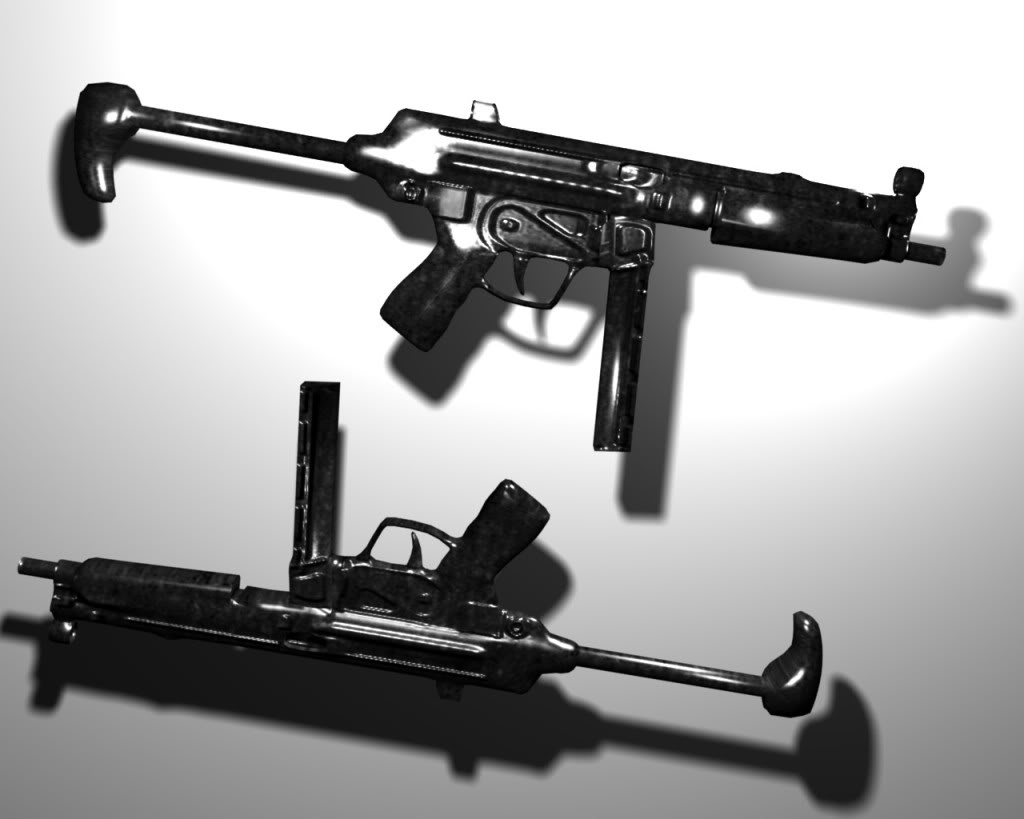 Here is a space fighter I have been working on for some time now. Shown below is a rendered image
and some in game shots.