I know it's been 5 months since our last release, but I am sure that it was worth this wait. This version of IC is the best yet (sound familiar?), and it comes loaded with new units and gameplay that will have you duking and nuking it out with all of your favorite factions from red alert. The red alert 2 Allies have been brought up to par with the rest of the factions, and come fully loaded with a deadly arsenal ranging from working IFVs, Rocketeers, and dolphins.
Oh yeah, I almost forgot, THIS VERSION COMES WITH A NAVY! You'll now be able fight over land, sea, and air thanks to each side getting it's navy. So go out there and practice your unrestricted submarine warfare, or lead massive amphibious assaults, or sit back and let the dreadnoughts clear that enemy base, whatever floats your boat. I know you're getting ants in your pants just to play this, but theres one more thing I need to mention; the rise of the AI! Although it is far from finished, this version debuts our AI with a little taste of comp action.
The red alert 1 soviets now have a working AI and you can play them in skirmish! Also be on the lookout for some easter eggs! Our continuous efforts to balance this mod leave me to assure you that no matter what faction you pick, you and your buddies are sure to have a great game, now get out there, command your forces, and conquer the enemy!
Here's an early base for the RA2 Allies, getting ready for an armored assault.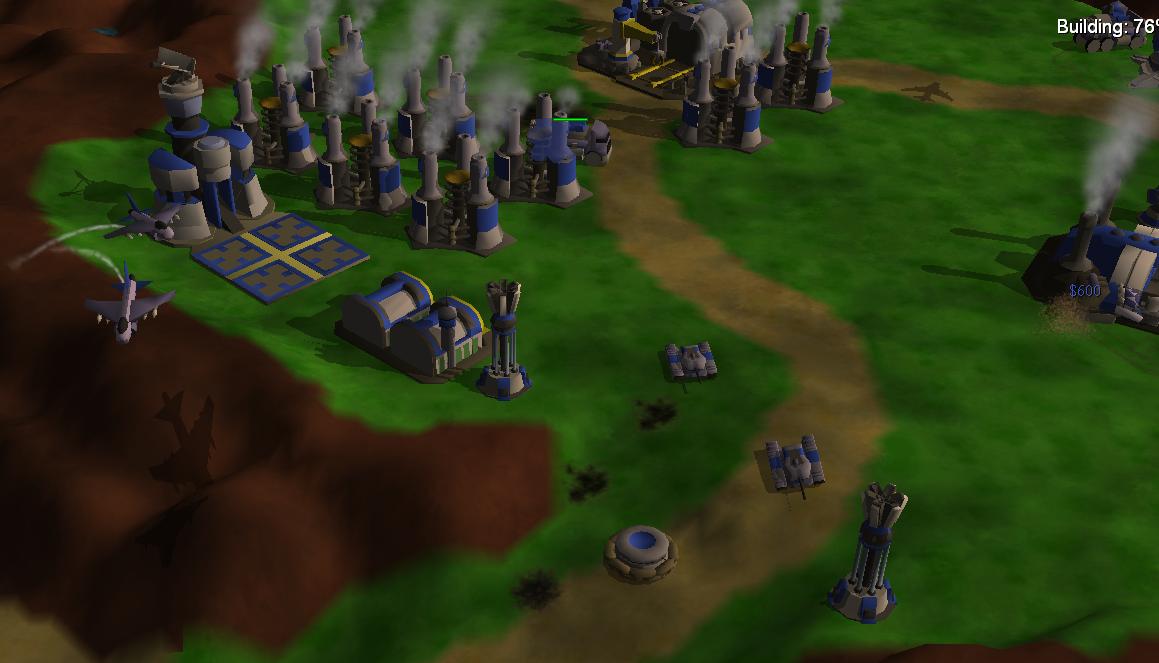 The ra1 soviets have gotten some AI, thanks to DutchyGamer, and as you can see here, they're ready to fight!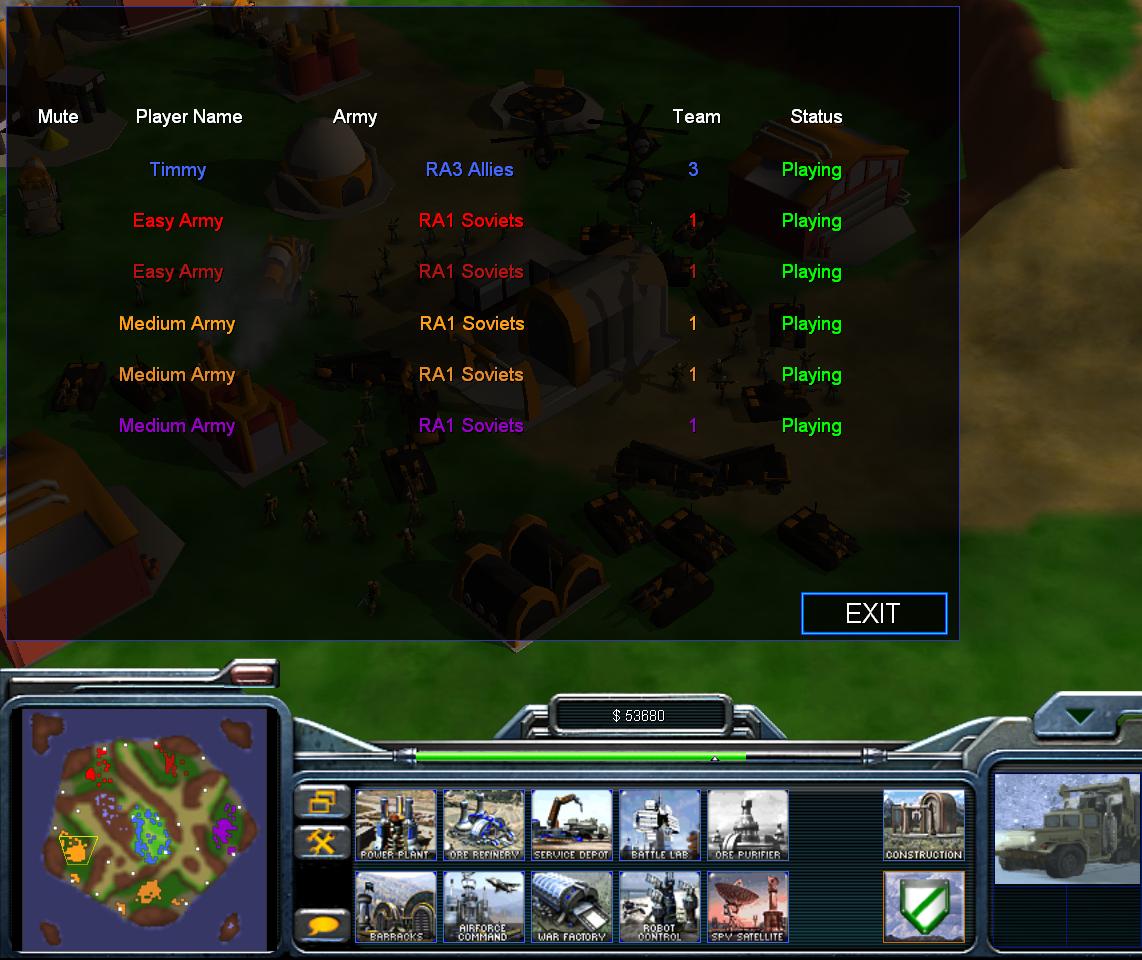 This navy belongs to the ra2 allies, and as you can see, they have Amphibious transports, Destroyers, Osprey, AEGIS cruisers, and dolphins. Not shown: amphibious robot tanks you can build on land.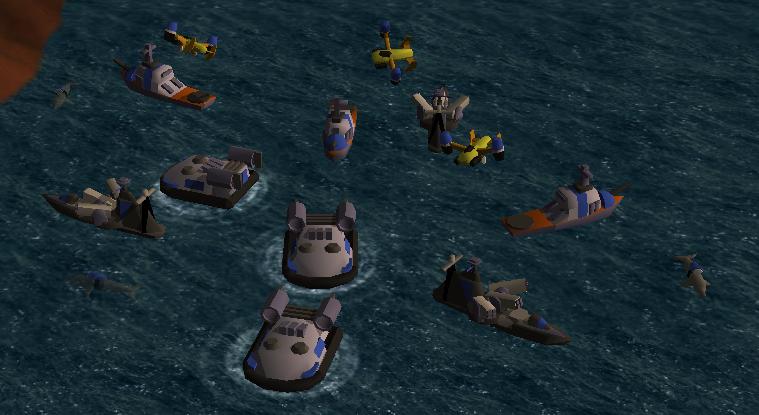 Finally we have the navy of the ra2 soviets, complete with transports, subs, sea scorpions, and the almighty dreadnought!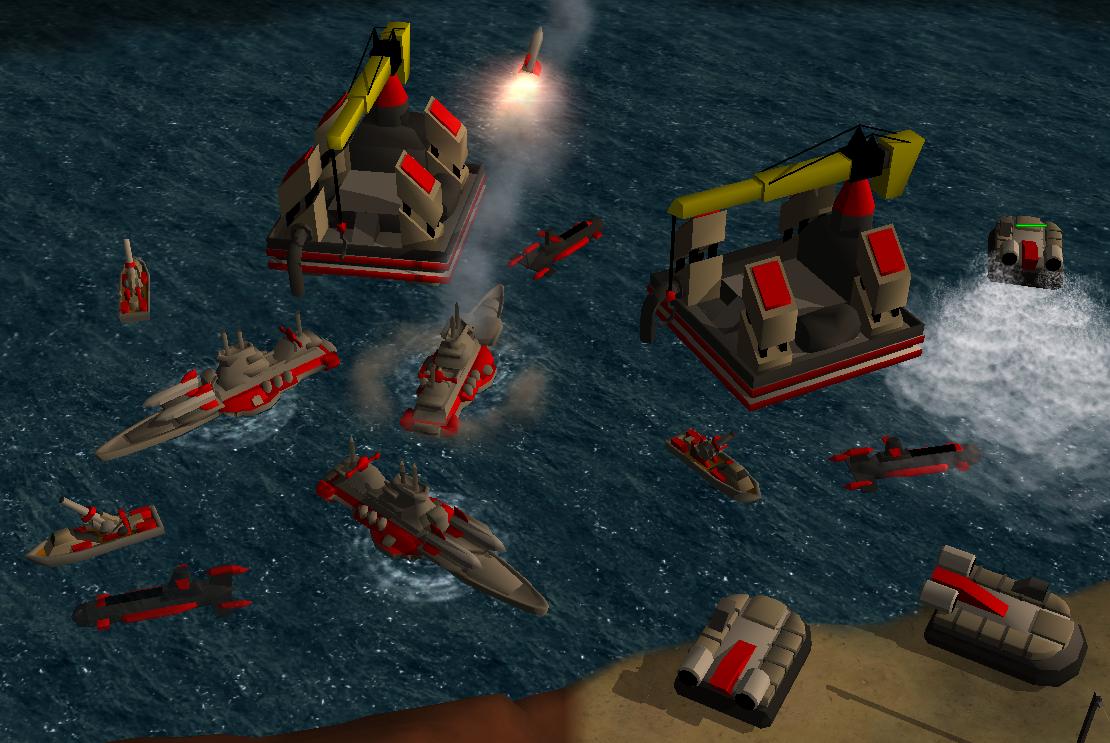 If you've never played or heard of IC before, it is a mod that aims to bring together all the different factions from all the red alert games in a light hearted style with toon based graphics. Currently every faction save the allies from red alert 3 are playable, and the list includes:
ra1 allies
ra2 allies
ra1 soviets
ra2 soviets
ra3 soviets
Empire of the Rising Sun
Yuri's Army
I hope you all enjoy this Demo of Invasion Confirmed!