*** Please note the release of Version 9.B has been postponed due to possible cyber attack/hack against me, accompanied by inability of ModDB to accept upload of my file under normal/usual method. I suspect *someone* monitoring does not like the last sentence used after the 'HIMARS' description below. ModDB will be contacted to help resolve this. ***


The previous version (9 & 9A) saw the introduction of New Horizon's 2nd Campaign Mission (Operation: Pacific Storm), as well as some key New Equipment, in keeping with modern developments of the Russian Federation's military technology. As a reminder, this included;
Iskander-M: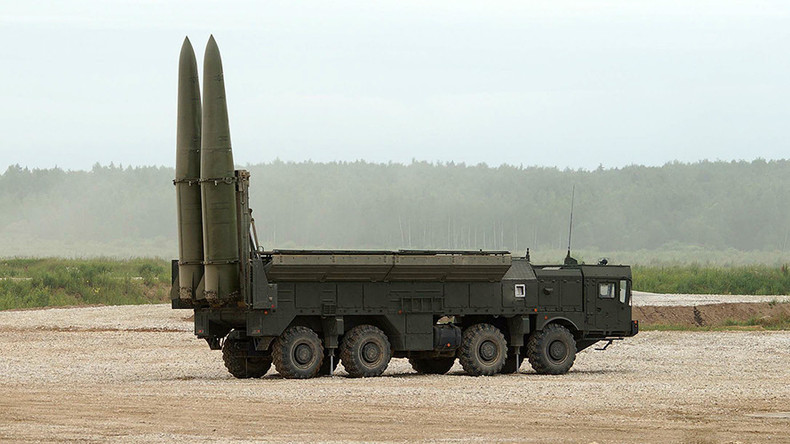 The Iskander-M is a tactical ballistic missile system, that can be thought of as a successor to systems such as the Scud, or the Tochka-U, (or in Red Alert terms, the V3 Rocket systems). It is a mobile missile lauch system with a firing range of up to around 500km. What makes this system so special, is it's ability to fire nuclear-capable stealth missiles at speeds multiple times higher than the speed of sound, that are capable of ultra-high maneuvreability to avoid being shot down. The system is known to have a very high accuracy (5-7 metres). While this latter feature is not quite possible to implement in the game, the system will be able to fire it's 2 missiles at a high altitude, and at a high speed, making them very difficult to stop. Elite ranking Iskander-M's will have a small tactical nuclear payload. Having one of the longest ranges of any weapon in the game, and a hard-hitting weapon, it will also be very expensive, and time-consuming to produce. The system will also be slow firing, and slow to maneuvre, as well as being lightly armoured.
Bastion K-300P: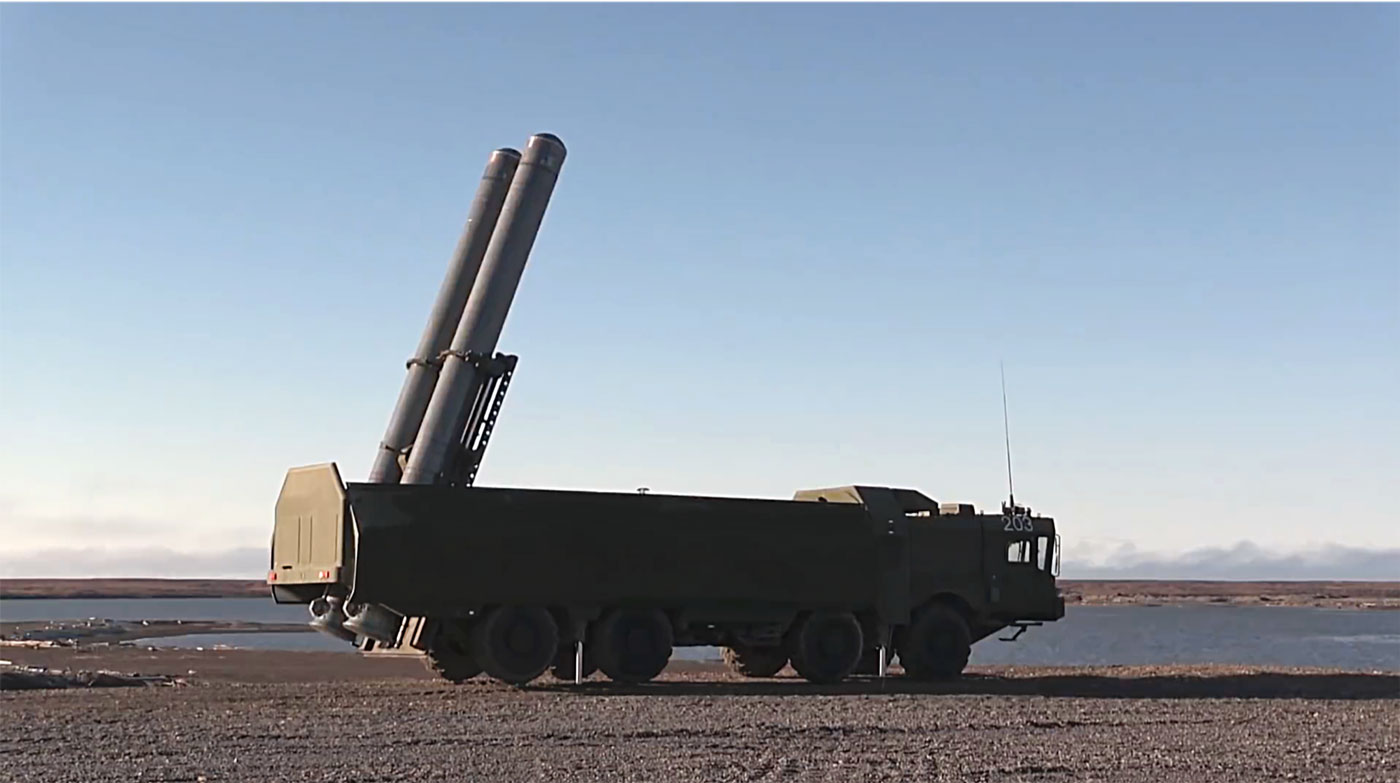 The K-300P is primarily a mobile anti-ship missile system. Depending on the missile used, it's range is said to be up to 350km for sea targets, and 450km for ground targets, however in the game for balancing purposes, it will only be able to target sea-based units. The system fires missiles that travel multiple times the speed of sound, and have a devastating impact on ships. It can be considered the similar to the S-300, but for ships.
Also implemented was the much more talked-about system (at least in media hyseria terms), the S-400 air defence system. You should all be familiar with this system, as it's predecessor is already implemented in this mod (the S-300). The only difference in this system being the increase in effective renge.
Version 9B:
I've taken the opportunity to include some missing tech from the Allied/NATO faction, which although may not be direct competitors to the previously implemented units, it does offer the faction more options for the player's disposal.
M142 High Mobility Artillery Rocket System (HIMARS):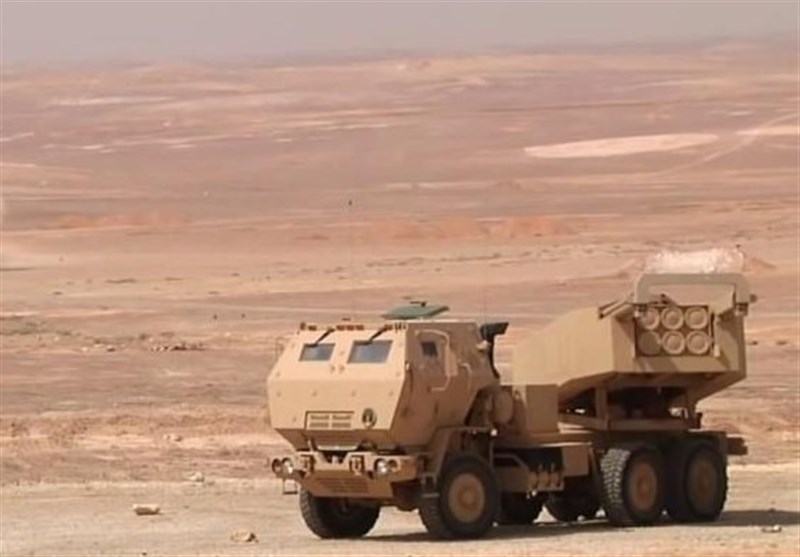 The M142 High Mobility Artillery Rocket System can be considered a lighter, more mobile/maneuvreable alternative to the tracked M270 MLRS. This wheeled platform is given added versatility by being able to fire it's load, and relatively quickly relocate. In game, it will have a smaller payload than the M270 and it's foreign counterparts such as the Tos-1A, however it will have better mobility and range (even more so when ranked up). The system has recently seen action in being illegally deployed to help occupy the Al-Tanf region in southern Syria, where the U.S. is protecting it's 'moderate' militants/terrorists.
Terminal High Altitude Area Defense (THAAD):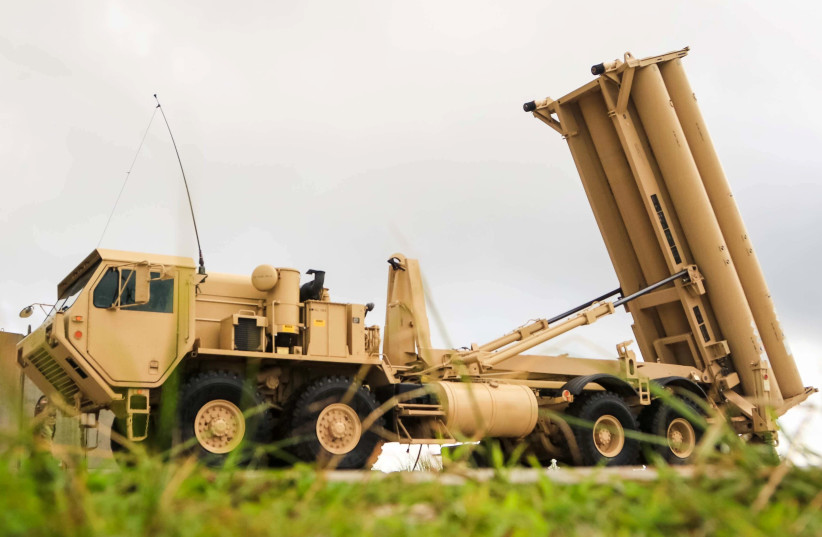 Although not necesarily a direct competitor to the S-300 and S-400 systems, the Terminal High Altitude Area Defense, combined with the use of Patriot SAM systems are the Allied/NATO alternative when it comes to air defence. When it comes to mobile medium-long-range air defence systems, the THAAD system is chosen to defend against the longer-range threats that the Patriot system alone is not designed optimally for. Although having less maximum range than the S-400 system, as well as less target velocity interception potential, less flight speed of it's own missiles, less target altitude engagement range, and a poorer minimum range, this system Does offer an increase in range over the Patriot system (and it's variants). In real life, the system isn't quite fully 360-degree directionally optimised, but rather intended to focus more on a primary zone of concern (unlike the S-400). However, it is an excellent cash cow for the U.S. to market to it's allies, despite protests (in South Korea for example). In game, the one-directional focus isn't ideal to implement, so it will turn to face an opponent. It will be best used alongside Patriot systems, which compliment each other.
Even More Advanced Destruction:
Players will be familiar with the traditional destruction mechanics in the game; namely, a building can be damaged to the point of a damaged 'frame' (art) being displayed, before dissapearing after being destroyed. Now however, I have made it so multiple buildings can still remain standing after being destroyed, taking on a more battle-scarred form (something I have dedicated much time into creating unique art for). This further-damaged formcan itself be damaged, and eventually destroyed, leaving rubble in it's wake. More structures will be given this possibility in the future!
Besides this, the A.I. was given a usual small tweak.
As always, watch this space for updates, and in the meanwhile, enjoy the mod!
Command & Conquer Westwood Fans
Red Alert 2 YR: New Horizons
C&C: Yuri's Revenge
C&C: Red Alert 2