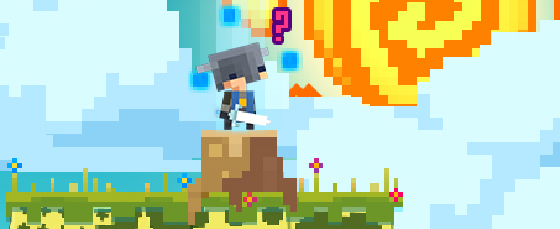 Hello guys,
We are very eager to let you know that after a long wait we have resumed work on Mana Aegis. There has been a change of plans regarding the game's direction, as we have re-assessed the entire project. The game's genera is now Roguelike-Platformer. We feel that this new take will allows us to expand into much more ideas and game-play mechanics, as well as lengthen the overall experience so that we can fit many in-game rewards for those who strive to beat the game.
With this occasion we have updated the Mana Aegis page here on indieDB. The new game description has been changed and all images in the gallery are now from actual gameplay!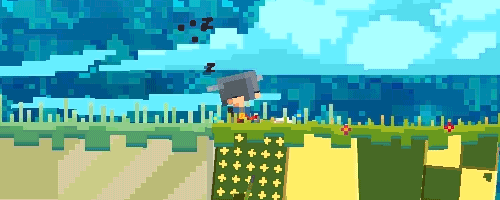 So what stays from the original concept?
Pixel Graphics. For one, we'll keep the pixel graphics style as it has been very well received by the audience. Do note that we have already and will continuously improve on this important aspect.
Ease of play. Second and most important aspect that stays and will be greatly improved upon is simplicity. We want players to easily hop-in and play the game. But! We also want hardcore players to control the game's transparent complexity. We'll create a special news just for this huge change!
Control. It will be as simple as 6 buttons. 4 directions and 2 attack buttons, 1 for each hand. There shall, of course, be auxiliary buttons for pause, character sheet and other non-directly-game related events.
COOP. As one of the most important features, we intend to keep COOP and possibly add multiplayer as well. Coop support will be available directly to 4 players.

DISCARDED FEATURES
Story. What is being completely discarded is the game's story. While the game is roguelike and you will replay the game a lot, we still want to pun sense into it all. The new story will easily tie it all together. Casual players can run free through the world of Mana Aegis, while hardcore players can take time to discover the Lore of the game's universe and anticipate the plot.
RPG\Classes. There has been great focus on the RPG side of the game. While we can't say RPG is going for good, we are making it possible for players to completely ignore it without a lot of impact. If you can master your character, you don't need to necessarily keep up with all the math behind the game's system. There are no more classes and sub-classes, even though armor and weapons combinations will be the main focus.
Inventory. To further simplify gameplay and focus on the fun side of things, we have decided to remove the need for inventory management. This will also prevent "cheating" by switching skills given by equipment.
Economy. Again, on our path to simplify gameplay, we've come to the conclusion that gold is not something sheep and other mana-based lifeforms carry around :)

MAJOR NEW FEATURES
Story. We have not given up on the story aspect. We have improved it and written it in such way that everything will now make sense.
More equipment. There will now be more armors and weapons. Each armor and weapons type will automatically give players new, diverse and powerful abilities.
Abilities. Given by each piece of armor and weaponry, players can simultaneously have 4 different abilities. Example of abilities is: teleport, double jump, special weapon attacks, sprint, cloak, etc.
Artifacts. They are a new type of item that can be gathered and used passively to obtain helpful new powers. Artifacts will be many, diverse and have paramount importance to completing the game!
More, unique enemies. We plan to make all enemies unique. We aim to make it so that 2 exact looking monsters won't have different stats and abilities. This will increase the number of monsters greatly, but we feel as this feature will further simplify the way players approach the game.
More worlds. Random worlds. Due to the roguelike aspect, we can no longer contain the game within a single world, as originally planned. There will now be 9, very different worlds which offer all new enemies, obstacles, challenges and platforming rules. But this is not enough either, as we want to increase gameplay value to a maximum - so we are making each of the 9 worlds random. You must advance through each world in order, but within each world, nothing will ever be the same.
Generous bonus system. We have put together a very rewarding bonus system so that we ensure there will be 0% frustration and that players will want to finish the entire experience at least once! Dying will always feel as a natural next step during the entire experience. There will be unlockable weapons, armors, artifacts, achievements, bonus art, story comics and new game modes!
There are even more new changes which we'll list right here on indieDB and on our facebook page. We invite you to stick around and follow the game's evolution - we promise to make it a beautiful ride!