Have you tried Greedy Guns? If not, now is the time!
Subscribe to get the news! And follow us!
Just type in your email and press ENTER to know more!
Beta version upgrade! New track for the OST!
We are working in new areas for the game, and we'll have something really cool to announce very soon! However, for now, we can tell you that a new beta version is coming, with a big surprise in it... Remember the beta release trailer? Here's the extended version for it's track!
New floater enemy
Our artist has been drawing a lot live on Twitch tv, and here's this timelapse video to check this new floater enemy being drawn and animated!
This is how it is, but without the final art. We'll share it's final form later.
New particle effects
Our artist as been improving quite much all the particle effects in the game, specially in the characters and in the weapons. In the picture below you can see how much fun he got trough this process...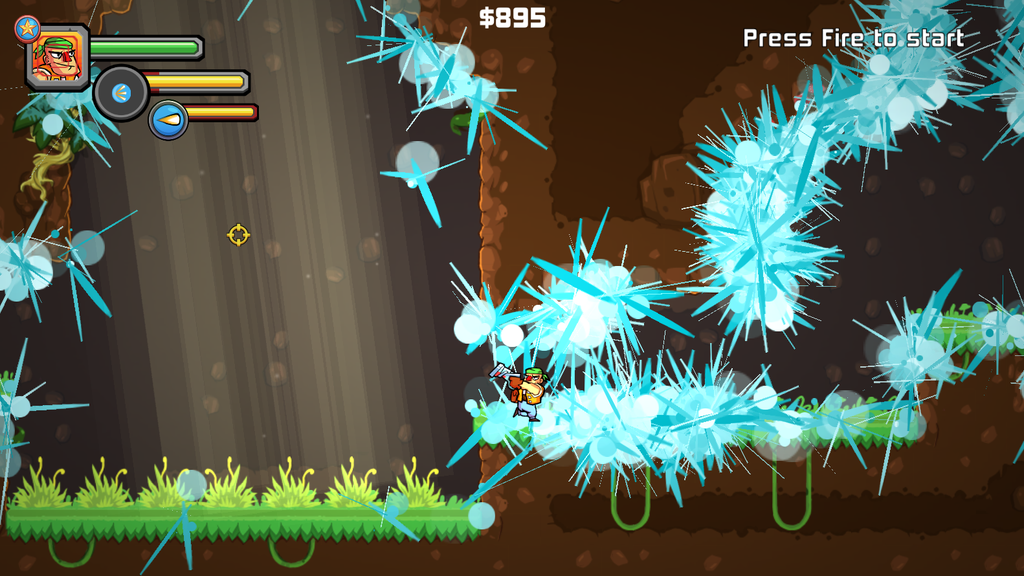 Here's Bob shining with is power upgrade to share this enhancement!