Background
I put a few more enemies to work on game engine.This time I added an enemy land and another for air play, both are already configured in the mechanics of the game.
Who are?
Ursolino is a bear fast but without much resistance. Cause a lot of damage on soldiers as it has a very strong punch.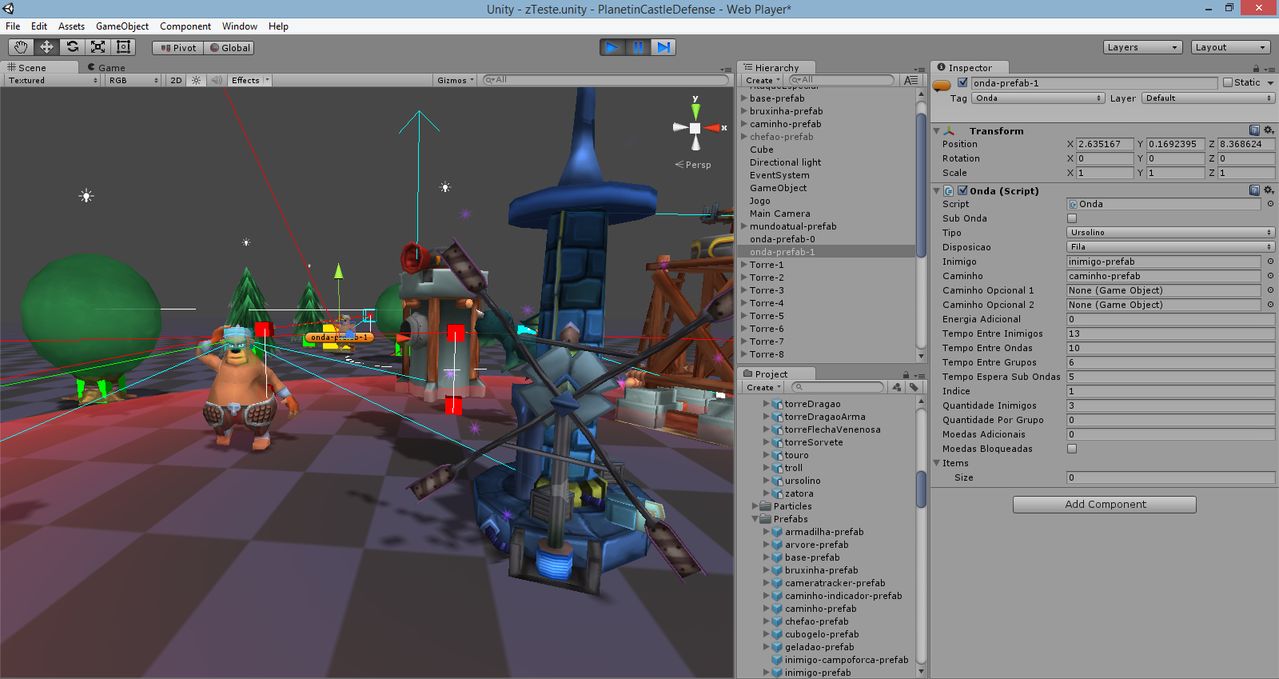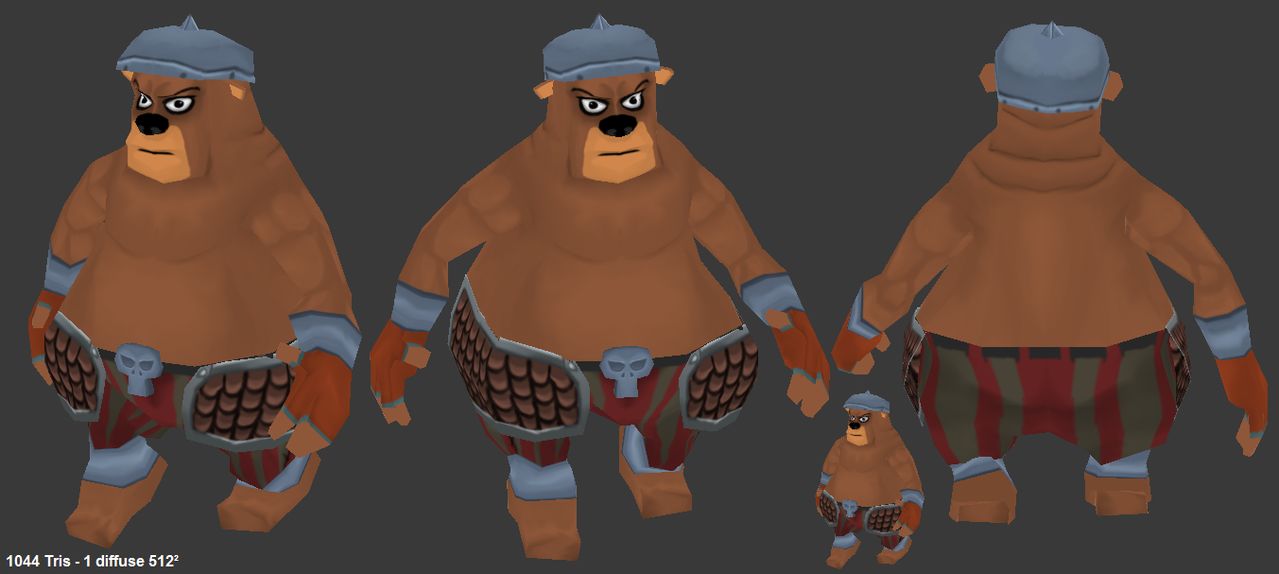 The enemy is the Dragon "reason" that has a good resistance to damage and a lot of energy, so it is always a good challenge to be won!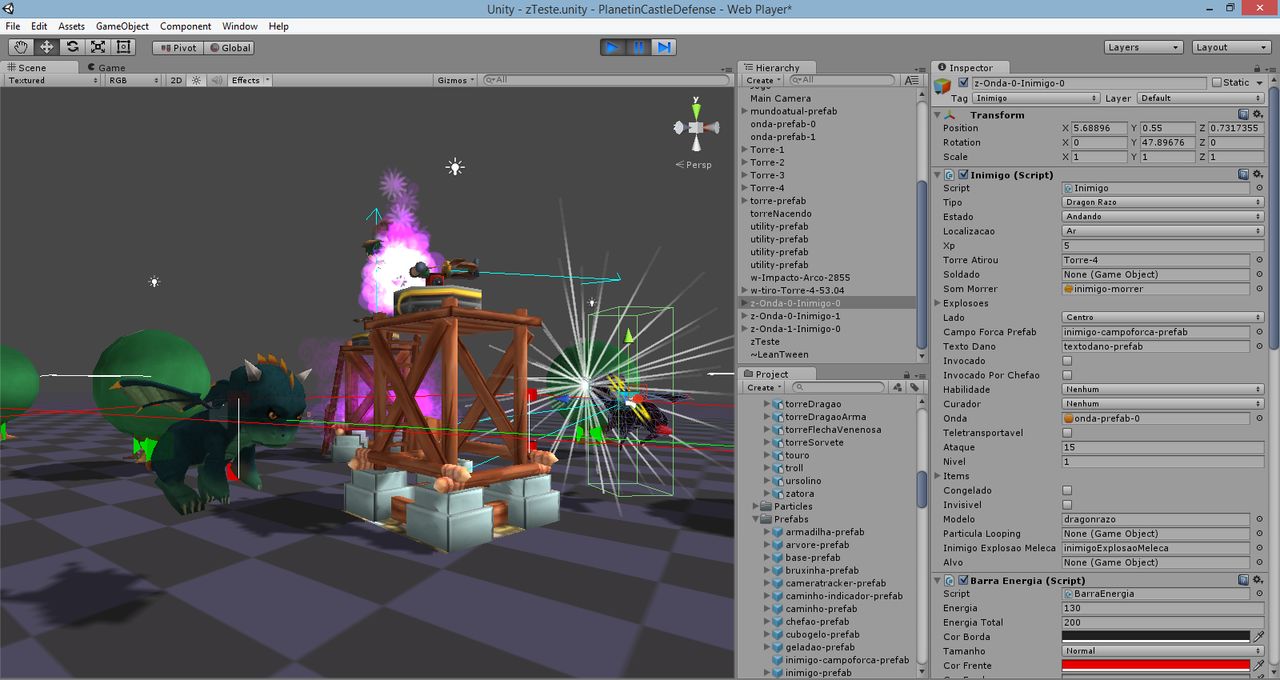 Current status of the game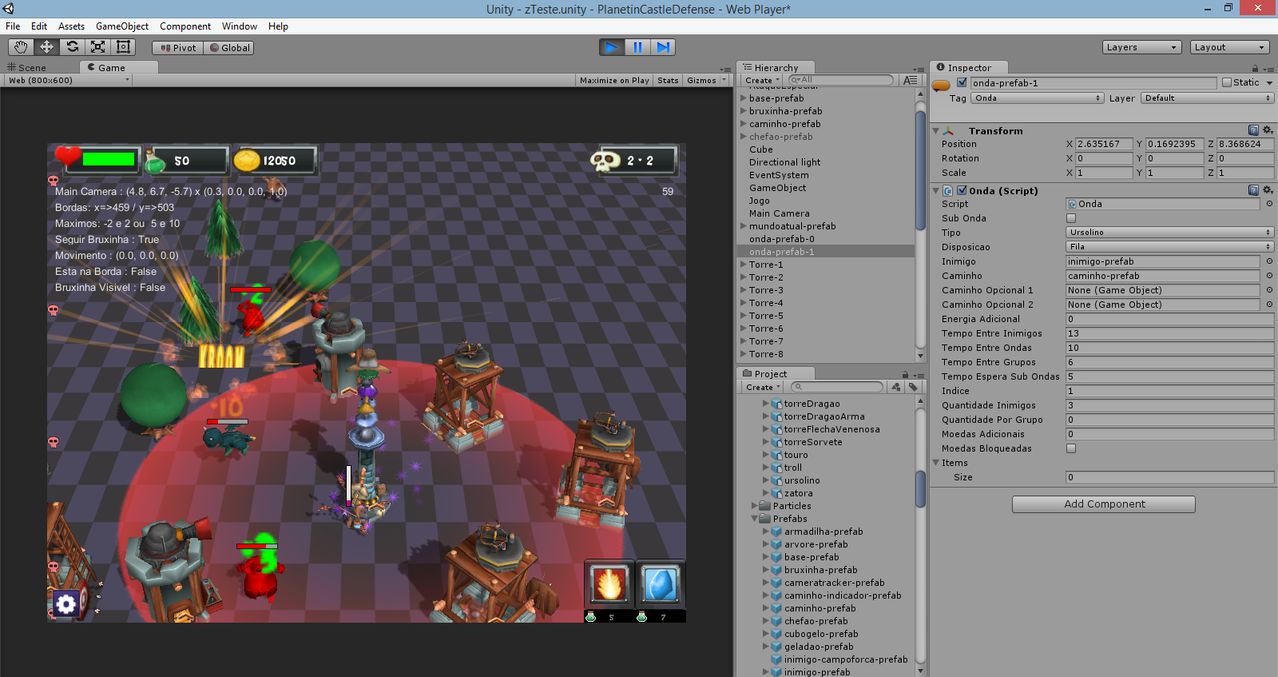 At the moment the game is with no doubt a greater focus in the camera adjustment versus the size of the scenario. Leave the scene entirely visible sacrifices the definition of objects with a camera so far off the beaten path and all the art of the game loses its meaning. So I have invested a lot of time in creating a camera that stay while next, as much as possible of the Witch does not compromise the gameplay so that the strategy can be set by the free-form player considering the roads where enemies can get to the base.