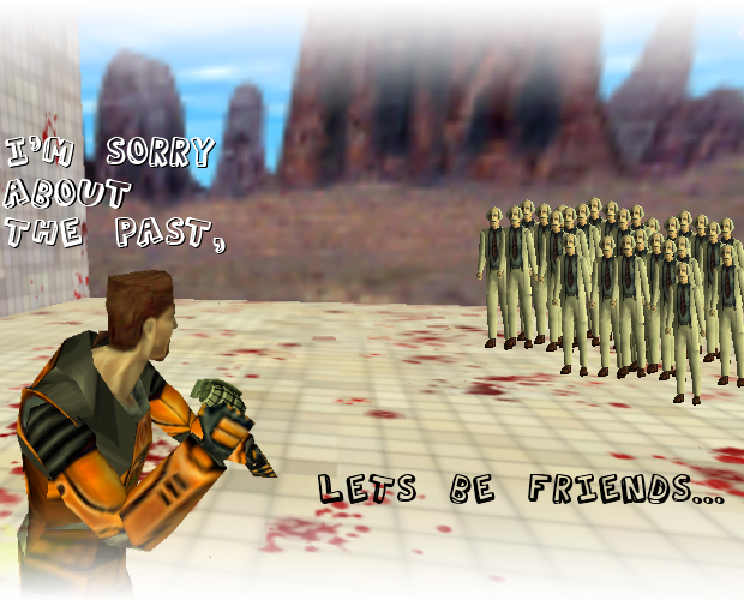 After all the struggle, the pain, the suffering, comes the solution to everyone's problem...
So it's been a long time, how have you all been? When I first posted this mod, I was new to Mod DB and posting the files was just a mess. Let's put that behind us and look to the future.

New Download!?
Yes! I've uploaded a new download of the mod with all the TFC wads and Steam Patch. With this there should be no more issues and the mod will looker nicer with Steam and Desura. Just simply extract it to your Half Life directory, (ex. Steam\steamapps\\half-life) and you should be good to go!

What's all this talk about Desura?
With the recent release of Desura this mod will soon have Desura support, making it easier to install the mod and updating it would be a breeze! (if there is ever an update) Even made this trailer for it:


Videos & Audio - Scientist Slaughterhouse Mod for Half-Life - Mod DB

So why can't I get it on Desura?
The mod is not yet available, I'm in the process of getting on Desura. In the end though, the result will be fantastic.

Check back soon, this page will be updated and on Desura. See you then!