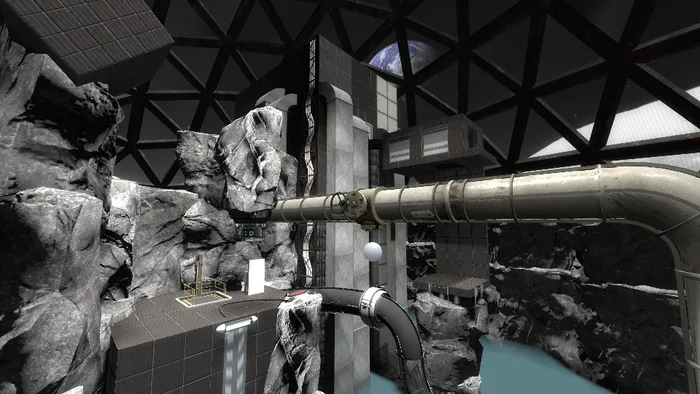 For several weeks (months if your reading this on moddb), Portal: Forever Testing, has come to a complete stop in development. During this time, there was a lot of thinking done- as well as mapping for individual Portal 2 adventures.
While contemplating the game during the creation of these maps, a revelation set in for what we should do to make PFT the best possible experience.
These maps, released on Portal 2's workshop and Gamebannana, have steadily begun to show potential for something very interesting indeed- each with increasingly elaborate scenery and a wide array of varying ideas powering them. However, all these maps share one common problem: the limitations of Portal 2's workshop.
Back in December of 2019, when PFT started off, even It itself started as one such map, showing off an idea about the prototypes that would later become lasers within Aperture Science's history.
So, if making individual maps results in a better experience for everyone, why not make a Mod that works in that same manner? Rather than have people download the maps through varying methods and limit the maps' potential themselves, why not put them all in a place with fewer limitations, where everyone can download in one place?
Why waste time on a long plot and complicated story, when the end product will essentially be a repeat of what has already been done time and time again?
So, without further ado; Fennecai Fox Creative Presents: Forever Testing; Now a collection of various Portal 2 maps!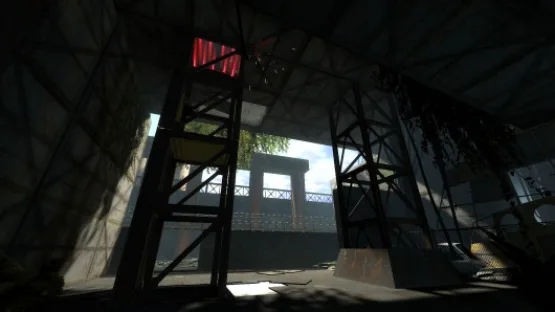 No two maps will be alike, nor will they share anything story-related. Each map will simply serve as it's own experience to be enjoyed independently, accessed from the main menu of the game via the same menu as before.
Assets, including textures, sounds, video clips, and more, will all be directly packaged alongside the maps, in the form of simple updates.
When we launch the initial batch of maps, it will include several of Fennecai's previous Portal creations, with more to come in future updates.
So, stay tuned. We're about to release maps in a way nobody has quite done previously, and we can't wait to share them with you!
=====
This article was originally posted on gamejolt: Gamejolt.com